FROM WHITE LIGHT/WHITE HEAT: THE VELVET UNDERGROUND DAY BY DAY

June 24-August 28, 1970

CONCERTS

Max's Kansas City, New York, NY

Except for a private industry party at the Salvation Club earlier this year, and a pair of benefit shows (for WNET TV in November 1967, and for Merce Cunningham's dance company in May 1968), The Velvet Underground have not performed in their hometown for almost three years. The drought ends with a bang on June 24 when they begin what turns out to be a two-month residency at Max's Kansas City, perhaps the hippest club in Manhattan – the longest sustained residency of the group's career, even counting their legendary stint at the Dom in 1966.

In subsequent interviews, the Velvets will generally maintain the view that they deliberately refused to play in New York in retribution of sorts for the city's lack of appreciation for the band, and also for local radio stations' refusal to give their records much airplay. In truth, they could surely have found somewhere willing to book them, and at least a cult audience willing to support them – after all, some of the Velvets' most zealous champions live in New York. Perhaps their obstinacy has to do with a refusal to play on terms than are less ideal than they can set out of town. Lenny Kaye's recent

New Times

article hinted at lingering grudges with Bill Graham, with whom the Velvets clashed in May 1966 in San Francisco, and who now runs New York's most prestigious venue, the Fillmore East. "They don't work New York anymore," Kaye writes. "If you ask, they'll tell you it's because there aren't any clubs left to play here, or that they can't stand Bill Graham, or any number of other Official Reasons."

In the June issue of

Circus

magazine, Phil Morris notes that "Fillmore East audiences requested [the Velvets] in a poll," but adds that the band "turned the gig down." Sterling Morrison will later confirm this story in his 1986 interview with Ignacio Julia. "There were two reasons for not playing it: it was in New York, that was one reason, and the other was Bill Graham, a big second reason. He used to call us up and scream and swear at us for not playing there … I think we are the only band touring around in the 60s that didn't play the Fillmore East at least once. I've never even been in the place, I wouldn't go in it because of Graham. We meant business, we meant what we said." The group's stance might be admirable in principle, but turning down a stop at one of America's most popular rock venues can't be helping their attempts at making inroads into commercial markets, or within the music business itself.

More intriguingly, Doug Yule suggests in his 1995 interview with Pat Thomas that "it was uncomfortable for Lou to play in front of his past. He had made a lot of compromises with a lot of very interesting people in New York. I know when we later played at Max's, which was the first gig that the Velvets played in a long time in New York, a lot of that came back to him."

So why the about-face? It might be borne partly out of convenience. The

Loaded

sessions at New York's Atlantic Studios are taking longer than those for any other VU album; playing and recording in the same city makes it easier to carry on with both. The venue itself also comes into play. The Velvets first started hanging out at Max's during the summer of 1966. Plenty of the overspill from Andy Warhol's Factory crowd hangs out here on a regular basis, as do some of the rock critics and publicists Lou Reed knows, including Lillian Roxon and Danny Fields. Reed even met up with Janis Joplin at the club on one occasion in 1969. Various other interesting characters stop in at Max's too, and there's even a future superstar, Deborah Harry, working there as a waitress. What's more, as Reed writes in his foreword to Yvonne Sewall-Ruskin's

High

On Rebellion: Inside The Underground At Max's

Kansas City

, owner Mickey Ruskin "was personally responsible for my survival for three years because he fed me every day. While I sometimes showed up for the 5pm buffet, it was actually the 'tab' that made it possible for me and a small army of other artists to exist just to the left of the line that defines more extreme modes of criminality."

By 1970, Max's has started to put on live music on the tiny stage described by Doug Yule in the liner notes to the two-CD reissue of

Live At Max's Kansas City

as being "not much bigger than a good-sized living room." There's no room on the stage in fact for anything except the Velvets and their equipment. But the group is a natural fit for Max's as it establishes itself as a live venue: they're well known to the in crowd, and hipper than any band bar none, but not so big that they're too big to play in such a small club. The first few midweek sets aside, however, the room is usually full to capacity.

"It was very small, it was very intimate, it was fun," says Doug Yule in

The Velvet Underground

Under Review

. "It was like playing in a house concert, just about, 'cause half the people there, everybody knew. [It was] successful, musically. There was an opportunity – because it was five nights a week and two sets a night – to experiment with some stuff, to try out new material, or different ways of doing new material. Sometimes Lou would say, 'Uh, why don't you sing that one tonight?' So I would. And of course, I never knew all the words, 'cause I'm not a words person. But we'd do it just for fun." In an interview for this book, he notes, "I took over some of his stuff when we were at Max's just 'cause he was tired of doing it. There was a time when he would like to screw around with the audience's head by switching me for him in various ways. Sometimes he'd get on and introduce me as his brother, or stuff like that."

Lou Reed however has a very different view of the residency. "I hated it," he tells rock journalist and future Warner Bros East Coast A&R head Karin Berg. "I couldn't do the songs I wanted to do and I was under a lot of pressure to do things I didn't want to and it finally reached a crescendo. I never in my life thought I would not do what I believed in and there I was, not doing what I believed in, that's all, and it made me sick. It dawned on me that I'm doing what somebody else is telling me to do supposedly for my own good because they're supposed to be so smart. But only one person can write it and that person should know what it's about. I'm not a machine that gets up there and parrots off these songs."

Steve Nelson attends the opening night with his wife, and later recalls that the intimate in-crowd atmosphere at Max's isn't always an advantage. "It wasn't like the way that I had seen them in and presented them when they were a rock'n'roll band, and they had an audience that came to hear them as a band," he recalls with some disappointment. "It was back to what the whole scene had been when they were in New York and there were all these hip scenesters attracted to Warhol and the Exploding Plastic Inevitable. The audience wasn't really into it, and didn't really seem to care, frankly. It was a big event in the sense that they had a great reputation in New York, [and] this was the first time they were playing there in three years, but for a lot of people who were there, they were the event themselves. I think you can hear on the tapes from [Max's] that everybody was talking the whole time. If they'd been in the Fillmore East, I think the audience would have treated them in a different way, as opposed to kind of background music while you were making the scene at this place called Max's."

For ten weeks from June 24, the Velvets play a couple of sets a night, five evenings per week, from Wednesday to Sunday. The shows start at around 11pm and 1am; admission is three dollars. It starts as a temporary engagement – a July 4 New York Times article indicates that the group will finish up the following day, while the original Steve Nelson-designed posters list dates of June 24–28 and July 1–5 – but ends up being extended after the initial run of shows goes well and generates widespread praise in the New York press.

Nelson's poster design is unusual in its billboard-like rectangular shape, which uses cutout headshots of the four band-members – including the absent Maureen Tucker – taken from an MGM press kit. Nelson previously used the full photographs on posters for the Velvets' January 9 1970 show at the Paramount Theater. Such is their iconic power that the images will later be reproduced about a dozen years later on the front of one of the first widely distributed Velvet Underground bootlegs,

VU Live '68

.

"In a way the inspiration for the layout of the photos was the [famous] Richard Avedon pictorial of the Beatles that was in

Life

magazine," Nelson explains. "There was this four-head shot that was sort of draped with a black cloth or something like that, all kind of linked together. So I took these pictures, cut them out, and laid them out so all the faces were really tight together. It's really meant to mimic the ads that you see in the subways in New York, where there are these long, horizontal things posted up in subway cars. I mean, what could be more appropriate for The Velvet Underground than to be advertised in the New York subway? Of course, that never happened. Nobody was gonna go pay the subway system for rights to install these things." (Max's owner Mickey Ruskin does at least give Nelson $1,000 to cover his fee and pay for the printing of 1,000 posters.)

Such a long day-in, day-out engagement means that the Velvets really do need a regular drummer, at least on an interim basis, while Maureen Tucker gives birth to and starts raising her first child. In their usual impulsive fashion, they call on Doug Yule's 17-year-old younger brother, Billy, who's just finished the 11th grade and is still living in Long Island. Billy has never even heard The Velvet Underground play; his brother had at least seen them once before joining in 1968. But after one soundcheck-type practice, Billy Yule gets himself a summer job with the band. He's given meals and complimentary cinema tickets as compensation, but not his daily roundtrip fare from Long Island (where he's currently repeating two classes in summer school.)

"We got the thing at Max's, and it [was] like, 'We need someone to play drums,'" Doug Yule explains. "And I said, 'Well, Billy's not in school right now. He can play.' In retrospect, it was probably kind of a stupid thing to do, 'cause Billy was only 17 at the time. He was a good drummer, but I'm sure we were breaking laws by having him at Max's." Billy is much less of a financial risk than a legal one, however, as he himself recalls: "From where I was sitting, Max's was NOT a 'professional' gig as I was not actually paid for it. Max's was more like a bar gig with 'old friends' showing up – not my old friends, though some of my friends did check it out now and then."

Billy started playing in his school band and/or orchestra at the age of ten, and joined his first rock band at 14. And while he'd never seen the Velvets live before joining, he was fairly familiar with the group. "When Doug joined the band it was pretty exciting because I had actually heard of the VU," he recalls. "Someone brought

White Light/White Heat

into school in the ninth grade and played it at lunch. So, I'd heard that one and the third album, well, because Doug was on it. I wasn't too familiar with the first album [but] I must have heard it by the time we played Max's."

Taking the Angus MacLise days as a starting point, this is the sixth line-up of The Velvet Underground in five years. All of the previous personnel changes have served the group well, but this realignment won't be quite so smooth. Billy is not as experienced as the other musicians in the band, and because he plays in a much more conventional style (and with a much more conventional drumset) than Tucker, he inadvertently pushes the Velvets even closer toward mainstream rock, and even further from the sound than made the group unique. As even his older brother admits in the expanded Max's liner notes, "Bill was an energetic player and fit himself well into the band, but it was a very different sound than the Velvets produced with Moe." Tucker herself adds, "Technically, Billy was a much better drummer than me, but I just had a whole different take."

"One problem for me," notes Steve Nelson, "is that regardless of whether he was a good drummer or not, he just played in a very different way. Moe had that unique style, pounding on the drums, as opposed to more typical [rhythms] with the cymbals and all that. Billy was just playing much more of a typical rock drummer. So for me right away the sound was wrong."

"I know that the Velvets were interested in attaining some success; more airplay, maybe a hit record," Yule himself notes. "To this end, they were trying to think in terms of 'commercial' tunes. And isn't that the point having a band, that is, in most cases right after meeting girls? So there was pressure, maybe from Steve [Sesnick], to make

Loaded

a bit more mainstream rock'n'roll. It may be that this was the point of bringing in Doug in the first place. And as the sound was approaching rock'n'roll as I understood it, it never even entered my head to try for an imitation 'Moe Tucker style.'"

Just as was the case when Tucker joined the group in 1965, Billy is uncertain at first whether he will end up playing with the Velvets for more than a few weeks. "For the first week I was learning the songs and getting used to the whole thing," he recalls. "The second week, which was supposed to be the last week, I was comfortable but still careful, so it was probably my best time. After that, I brought in the second bass-drum/fourth tom-tom and just went a little crazy trying whatever came into my head rhythm-wise, so it was a bit looser after that."

In a 2005 interview with

Modern Drummer

, he adds, "I didn't see much difference between Moe's style and conventional rock'n'roll style except for the lack of fills or a hi-hat and ride cymbal in whatever piece she was playing. Her technique left her no extra hands to work with. Later on she did take to 'sit down' drumming. In fact, she did come to Max's one night and played the second set 'conventionally' on my drums." About Reed, Yule adds, "Lou always seemed complimentary. I don't remember anybody saying, 'Don't play this' or 'Try playing it this way.'"

Some other, more subtle changes are taking place as the Max's residency gets underway that will later be seen as warning signs that the band's days are beginning to be numbered. Knowing that he'll be in New York for the whole summer for the first time since 1965, Sterling Morrison has signed up for the two summer courses he needs to get his Bachelor Of Arts degree from City College Of New York. He's studying English literature and drama, and starting to think about applying for graduate school and earning a doctorate.

If playing at Max's five nights a week, recording an album, and going to college all at the same time sounds like a hectic schedule, Morrison's wife, Martha, notes that he "could do that with his eyes closed. I remember once he read Ulysses in the middle of a party, no problem – went to school, passed the test. People drunk all around him and throwing footballs – it didn't matter." She goes on to say that "there was never any question that [Sterling] was in the band 100 per cent." But while Morrison plays the Max's shows with reasonable enthusiasm, even if he's often reading books for his classes in the dressing room, he's having less and less to do with their decisions in the studio. His friendship with Reed is dwindling, too, and he's beginning to retreat from the band's creative forefront.

At the same time, Doug Yule is now definitely making himself heard on the creative end, which is causing its own resentments. Reed is growing unhappy with Steve Sesnick, who is keen for the band's frontman to be more of a rock'n'roll animal on stage. He will later claim to have hated playing at Max's under such tension, except for the final night – the one captured on tape by an intimate of Andy Warhol and later issued as

Live At Max's Kansas City

(see August 23 1970). Reed is not looking forward to hitting the road in support of

Loaded

, either, and will later cite the difficulty of writing on tour as one of the reasons why he decides to leave the Velvets.

With the release of

Loaded

still some way off, and no guarantee that it will be the commercial smash everyone hopes of it, no one is making much money. This might not be so big a deal for the Yules: Billy's just a high-school kid filling in, and Doug is still full of enthusiasm for the band he joined less than two years ago. "It was a wonderful summer with very little pressure and lots of music," he recalls in the liner notes to the expanded

Max's

CD. "The nights were very informal. Lou joked with the audience and the band, throwing out casual remarks as the muse moved him. Sterling lurked in the background, the quiet observer, tossing out the occasional terse comment accompanied by his mischievous smile." But for the older Reed and Morrison, there's been little to show for five volatile years of hard work in the Velvets, in terms either of finances or widespread recognition. Alternate career paths – in Reed's case as a solo artist, and in Morrison's in academia, out of the music business altogether – are starting to look more viable.

In spite of all this, the Max's Kansas City residency attracts critical raves right from the outset – even from the

New York Times

(see July 4). An enthusiastic report of the very first show by one of the venue's busboys, Dick Pountain, later appears in the November 13 1970 edition of

Friends

magazine in his native Britain. Pountain has only been working at the club for a week when he sees Lou Reed introduce the Velvets' first Max's set with the words, "Good evening, we're The Velvet Underground. We'd like to start with a tune we recorded a few years back to get a hit for a poor pop artist." That's the cue for 'I'm Waiting For The Man,' which is followed by 'White Light/White Heat,' 'I'm Set Free' (sung by Doug Yule), 'I'll Be Your Mirror,' 'Some Kinda Love,' 'Beginning To See The Light,' 'Candy Says,' 'What Goes On,' 'Sweet Jane,' 'Cool It Down,' 'New Age,' 'Oh! Sweet Nuthin',' 'Heroin,' and a song Fountain identifies only as 'A Story Song' (possibly 'Sister Ray'). "They sound something like the old Velvets, the old Who, and Creedence Clearwater stuck together," Pountain writes. "Hard-rock with the trademark of Lou Reed's Bo Diddley strumming. Maureen Tucker's stethoscopic drumming isn't there, but Doug's brother swings a lot more."

"I was living with friends in New York in 1970, involved in radical politics," Pountain later recalls. "I ran out of money and a girlfriend told me Max's gave jobs to Europeans without social-security cards: I got a job as a busboy for about three months. The set changed quite a lot. They were previewing/working on a lot of the numbers for [Reed's 1972 solo LP]

Transformer

, and Lou Reed was very reluctant to play certain old numbers, particularly 'Heroin.' If the crowd insisted he would 'do a Dylan' on it by playing it at a silly fast tempo. I don't think the cult was fully running yet, and few people made a special trip to see them. There were a few Factory stragglers, like Brigid Polk, who would be there most nights, and Candy Darling. Lou seemed pretty miserable all the time I saw them, and there didn't seem to be much warmth between the members at all."

Also in attendance, and similarly impressed, is Richard Nusser of the

Village Voice

. "The Velvets served up scads of crisp, new material, along with what Lou calls rock'n'roll versions of the group's old standards, like 'I'll Be Your Mirror' and 'I'm Waiting For My Man,'" he writes in the

Voice

's July 2 edition. "The first set was done 'in concert,' with the audience seated behind tables, but in no time at all everyone was fighting the urge to dance. People started smiling, sometimes in amazement, as the boys began pulling these incredible notes from their instruments, and then they started beating time on their knees and bobbing their heads. By the time they were halfway through the first set people were yelling 'Right on,' and you know what that can do to a performer, especially if he's white and the guy yelling is black. The room is very small, and very conducive to that kind of support."

A more wary account is provided by Jan Nelson. "Lou was very flip," she recalls. "I mean, he was happy to be in New York, but he was also giving the finger to a lot of people in the audience who'd written him off and caused him so many problems in the past. They were just never … at their best in New York."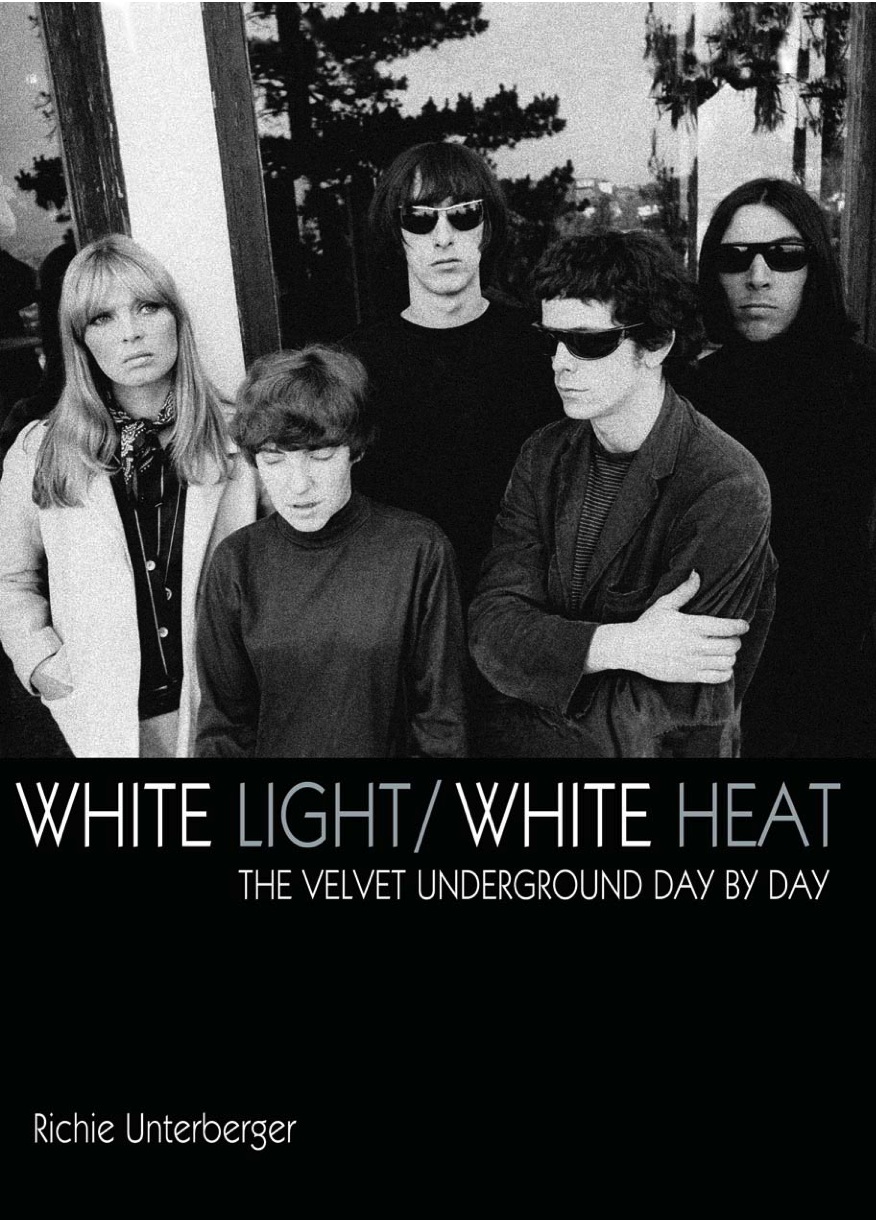 unless otherwise specified.
HOME WHAT'S NEW MUSIC BOOKS MUSIC REVIEWS TRAVEL BOOKS