FROM

WHITE LIGHT/WHITE HEAT: THE VELVET UNDERGROUND DAY BY DAY



May 11, 1965

RECORDING

PICKWICK STUDIOS, 8-16 43rd Avenue, Long Island City, NY. Producer Terry Philips.

According to Bob Ragona, Lou Reed today records a three-song demo for Pickwick on two-track tape that also includes a solo piano piece by John Cale. The tape includes two versions of Reed's 'Heroin' – probably the first existing recordings of this landmark composition.

The first song on the tape is a lightweight, throwaway composition believed to be called 'Buzz Buzz Buzz' (a Lou Reed original, not a cover of the 1957 hit by The Hollywood Flames). Vaguely reminiscent of Chuck Berry's 'Memphis,' it features a twangy, out-of-tune guitar and a banal lyric in which Reed calls his baby on a telephone that just goes "buzz buzz buzz" all night long. There's an admonition to "jump dead" toward the end, but it's all a long way from the darkness of 'All Tomorrow's Parties.' Only one take is complete, with another couple of attempts breaking down. There aren't any drums on the recording, but another singer harmonizes with Reed on the chorus – probably Jerry Vance or Jimmie Sims, according to Ragona. The song also features a bluesy harmonica solo that recalls the early Rolling Stones, while at one point, in a reminder of Reed's lack of studio experience, producer Terry Philips can be heard reminding him to "be conscious of the mic. Don't move away from it."

"It's got a really cute lyric," Ragona chuckles, "and it's so Lou Reed. But it's Lou Reed from the very early days, before he rebelled. He was kind of in the rebellious stage, but he was still a meek, young, aspiring singer-songwriter – just so far out there that nobody could really understand the talent that he had."

More satisfying is the moody soul-pop ballad 'Why Don't You Smile Now,' credited to Reed/Cale/Philips/Vance and recorded later in 1965 by The All Night Workers. It's not a brand-new song – The Primitives taped a version at Walter De Maria's loft on December 3. But this version is far more striking than the relatively tame, blue-eyed soul of The All Night Workers' recording of the song. The intro features a grand, reverberant, Spectoresque blend of guitar and harmonica, while Reed's vocals are much gutsier (if still a little tentative) than those heard on the released version. In another nod to Spector, the guitar at one point recalls The Righteous Brothers' 'You've Lost That Lovin' Feelin',' while the harmonica solo is reminiscent this time of another early influence, Bob Dylan. (Reed probably plays guitar and harmonica at the same time on both this song and 'Buzz Buzz Buzz.') Neither of these songs is in the order of the material that will soon feature on the first Velvet Underground album, but Reed is certainly getting closer to the group's raw, personal sound on 'Why Don't You Smile Now.'

The tape's real revelation comes after this pair of songs in the form of two complete takes of 'Heroin,' with Reed backed only by folksy guitar and clumsy, rudimentary bass (possibly played by Cale, who might just about have started learning the instrument). This version is in even more of a talkingblues style than the renditions Reed will record with Cale and Morrison at 56 Ludlow Street in a couple of months – you can almost hear him playing it on his own in a Greenwich Village folk club. But what's most amazing is that the composition is obviously complete, with the lyric virtually identical to the version the Velvets would record for their debut album about a year later, and the rhythm accelerating dramatically at the same points in the song.

A graphic depiction of a heroin user's very personal relationship with the drug, the song is unlike anything Reed or anyone else has ever recorded. Terry Philips is clearly impressed by the first take, telling Reed, with obvious conviction, "Good performance!" Reed says he's blown some words, however, and wonders if he can do it again. The second take is similar but boasts a more forceful vocal and ends with a cold stop after the line in which Reed thanks God that he just doesn't care. For all their simplicity, both takes are momentous, and mark perhaps the first time that the Lou Reed with which the world will soon become familiar is caught on tape.

Less impressive than these two renditions of 'Heroin' – but also interesting in terms of the future direction of The Velvet Underground –
are two takes of an untitled, repetitious piano piece by John Cale, the second much longer than the first. The droning, circular style is reminiscent of Cale's collaborations with La Monte Young (and indeed his later work with Terry Riley), so it's absolutely inconceivable that they could be of any possible use to Pickwick. Philips is presumably just being kind enough to Cale to grant him some leftover studio time to work on something of his own. But Cale will soon put this kind of piano playing to use, not least on the classic

Velvet Underground & Nico

track 'All Tomorrow's Parties.' (If you took away everything but Cale's incessant piano, it would sound very much like this recording.)

Four decades later, this landmark tape has still not been heard by the public. But its existence confirms that Reed is still at Pickwick in May 1965, and indicates that his collaboration with John Cale has become serious enough to merit this early approximation of a professional recording. Ragona meanwhile reiterates that he and Philips "wanted Lou more than anything, 'cause we understood – we saw what Lou was."

Hanging onto Reed would prove to be a tall order. "Lou was also totally uncontrollable in those days," Ragona says. "So when you take a
super-conservative so-called record company with all these little old grey-haired ladies working, and when Lou would come trotting through there with his girlfriends with their tits hanging out … it was fine to do it after hours. [But] to get to the studio and where our offices were, you had to walk through the front office, then through the warehouse; we were behind the warehouse. So all of these people were subject to him, and Lou didn't keep his mouth shut."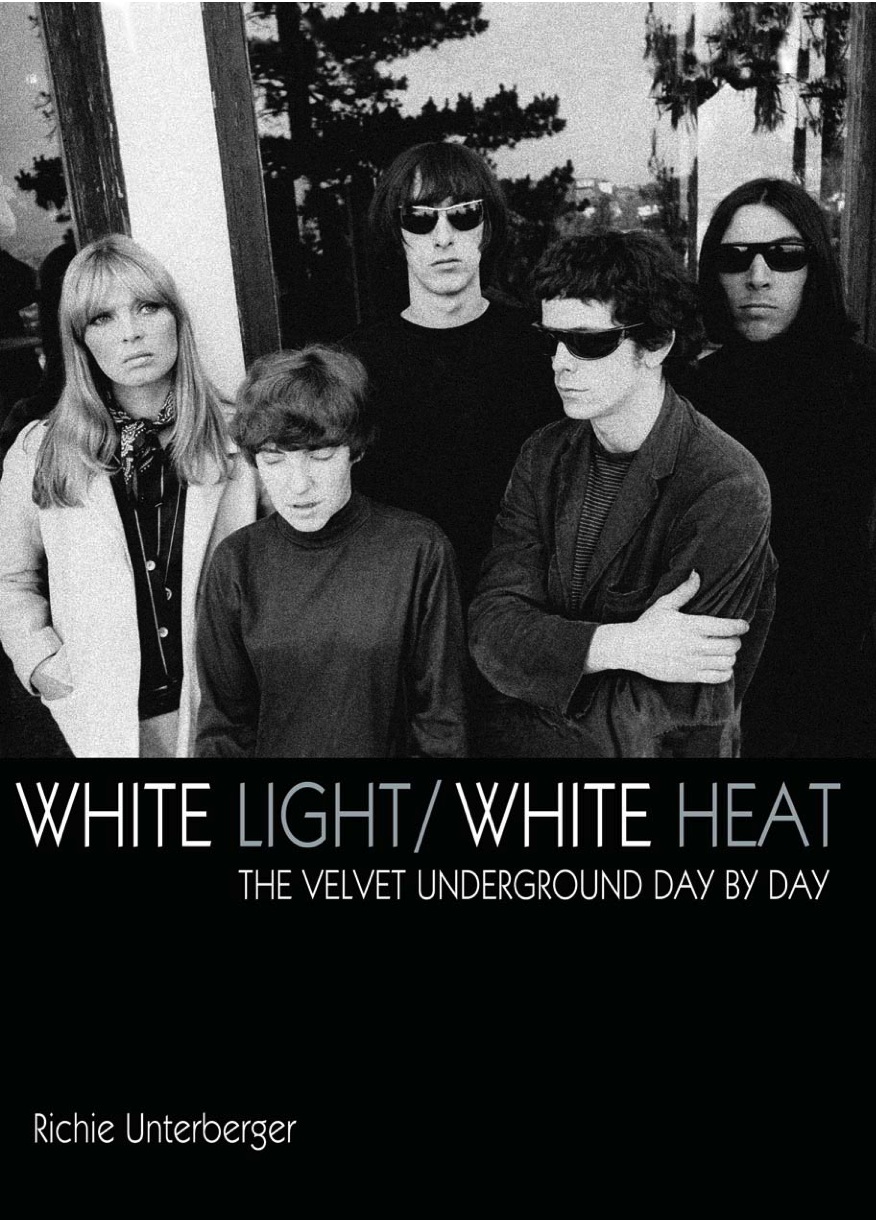 unless otherwise specified.
HOME WHAT'S NEW MUSIC BOOKS MUSIC REVIEWS TRAVEL BOOKS