FROM

WHITE LIGHT/WHITE HEAT: THE VELVET UNDERGROUND DAY BY DAY



Early November 1967

The Velvet Underground are the only rock group with whom Nico is known to have performed and recorded more or less as a regular member. But as late as November 1967 she seems still to be thinking about singing in a rock band, rather than going all-out as a solo act. It's around now that she meets The United States Of America, a psychedelic-rock group recently formed in Los Angeles. The group is exploring a mixture of avant-garde/electronic music and rock that bears some rough resemblance to some of The Velvet Underground's own ventures in that direction;
leader Joseph Byrd and vocalist Dorothy Moskowitz have in fact performed at least once with original VU drummer Angus MacLise, back on May 19 1963, as part of an octet led by La Monte Young.

"Our manager or someone told me that Nico had asked to be in the band, and that they were going to ask me first as to what I thought," Moskowitz recalls. "I said, 'No, I don't think that's a good idea,' and the band really didn't argue with me. I don't think they wanted her in. She was stunningly gorgeous, but I don't think they wanted that kind of a singer. I think they wanted a singer with maybe more range, more presence in the voice. She was more like a Lotte Lenya kind of singer. It was about her singing more than anything else, 'cause I think having a star within The United States Of America would have put us on the map."

In hindsight it's difficult to imagine how Nico, who has already begun a solo career, would fit into the USA – who will have broken up by mid 1968 in any case – or indeed almost any other band on the scene. As it happens, her fate might perhaps be sealed by her aloofness on the one occasion when she and Moskowitz do meet during the fall of 1967. UCLA humanities professor Kurt von Meier has arranged a small party to bring together The United States Of America, Country Joe McDonald, and Nico – a most unlikely combination that doesn't mesh too well. The group had just met McDonald backstage at a gig at the Ash Grove in Los Angeles, Moskowitz explains, "But meeting Nico! God, this was going to be hot stuff. We're all sitting around a coffee table, and finally Joe and Nico show up arm-in-arm. They look at us, they walk out to the patio. They came back in, peeked at us, didn't say a word, walked back out again. And this went on and on for the whole of the evening! They keep popping in through different doorways, looking at us, and then walking out. Either they were in thrall with each other, or smoking or doping up or something, and just didn't want to share it.

"Had she spoken to me that night, had she sat down in the living room with us and introduced herself like a mensch, it might not have been a bad idea to have two singers. Looking back now, that would have been a very intriguing idea. But she was trying to do an end run, which I didn't go for. And I probably felt threatened because she was so snobby that night."

Although the exact date of this incident is not clear, it's probably somewhere around November 1–5. The United States Of America's engagement at the Ash Grove – their very first public concerts – runs from October 27–November 5, but Nico probably doesn't make it out to LA until November 1 at the earliest, having played a run of shows at the Scene in New York at the end of October.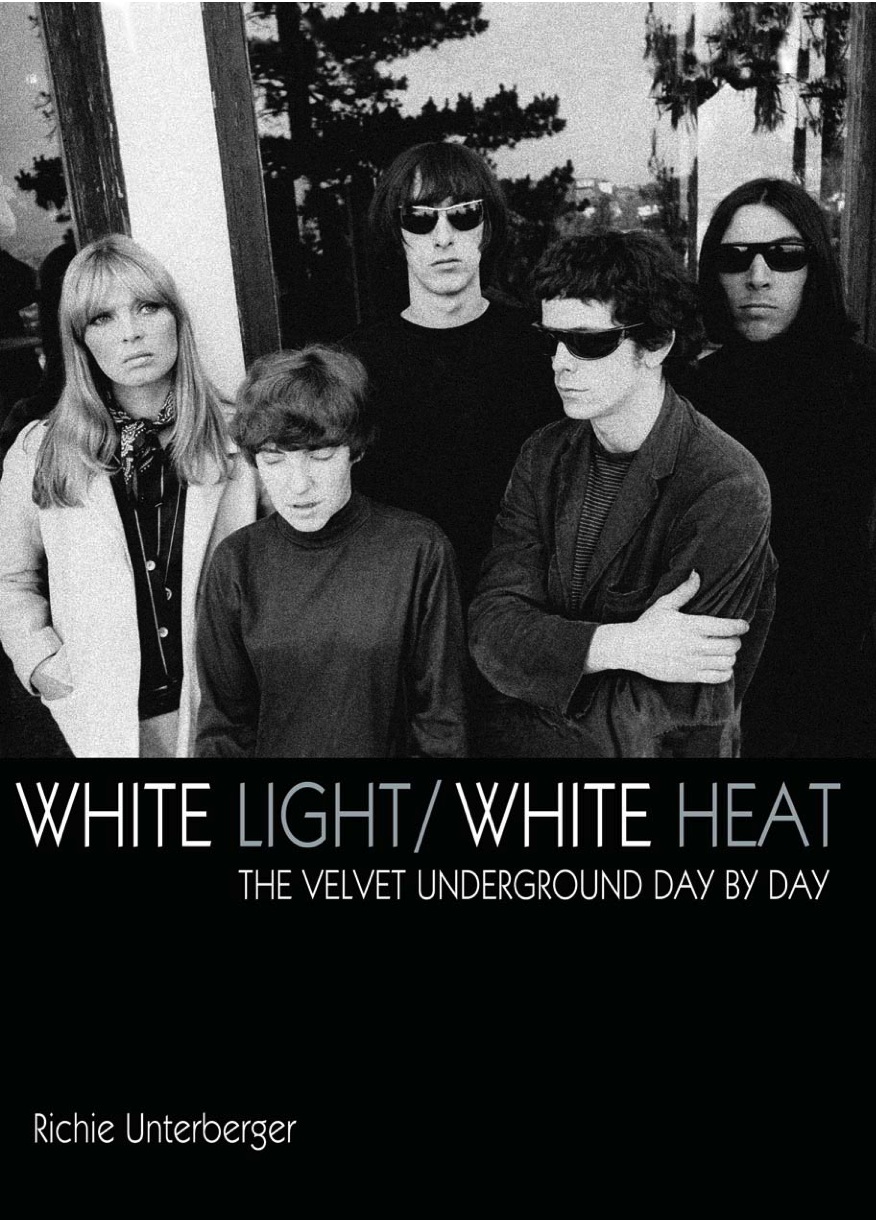 unless otherwise specified.
HOME WHAT'S NEW MUSIC BOOKS MUSIC REVIEWS TRAVEL BOOKS