FROM WHITE LIGHT/WHITE HEAT: THE VELVET UNDERGROUND DAY BY DAY

October 27 & 29, 1969

RECORDING (JOHN CALE)

Five months after the sessions for his

Church Of Anthrax

seemed to fall into limbo, John Cale records his first proper solo album,

Vintage Violence

. He wrote all of the songs over the summer and co-produces these sessions himself alongside Lewis Merenstein, most famous for his work on Van Morrison's 1968 LP

Astral Weeks

. Even by late 60s standards,

Vintage Violence

is finished remarkably quickly: virtually everything is recorded in two days, according to the surviving session sheets, save for a bit of additional work in November.

Since just about every other recording Cale has made outside The Velvet Underground is decidedly avant-garde – sometimes painfully so – one might expect his official solo debut to be in a similar vein. And yet Cale, like Lou Reed and Nico, tends not to do what listeners might expect. When

Vintage Violence

is released in 1970, it will be a shock: not because of the radical nature of its sounds, but because it contains virtually no radicalism at all, and is instead a relatively conventional singer-songwriter LP. It's more normal, in fact, than anything The Velvet Underground have recorded, or for that matter any of the records Cale has made with Nico, The Stooges, or Terry Riley, and is certainly more accessible and less jarring than any of those albums.

Instead of taking his cues from his own experimental past, Cale has instead plugged into the earthy roots-rock of The Band, who by late 1969 are among the most influential groups in the music business. There are also elements of country-rock, folk-rock, and the introspective singer-songwriting now gaining currency in the pop LP market. Cale sings in a gentle and attractive – if somewhat restrained – voice, backed by the band Grinder's Switch, who will shortly release their own Merenstein-produced debut on Vanguard. (Coincidentally, Grinder's Switch singer-songwriter Garland Jeffreys went to Syracuse University around the same time as Lou Reed.)

Playing bass on some of the record – perhaps to fill in for the multi-tasking, multiinstrumentalist Cale – is Harvey Brooks, who has played in The Electric Flag and on numerous folk-rock records, including some of Bob Dylan's mid-60s tracks. He thinks he probably got the job via Grinder's Switch drummer Sandy Konikoff, who has also played with Dylan.

"Circumstances played a great role in why John recorded with Garland and the nature of how the music turned out," says Merenstein, who previously saw Cale play with the Velvets on several occasions and is a good friend of former VU producer Tom Wilson. "I'd just signed Garland to produce him, and we were putting together a band. I don't remember the circumstances, but we all got together and met in Woodstock. [Cale] liked the band, and everybody got along. John was obviously seeking more of his own personality, [apart from] The Velvet Underground sound and personality that he had doing that; John was trying to re-identify himself as John Cale. It was convenient for everybody, and we all enjoyed it. [John] McClure okayed me doing it because he saw how I worked with Van [Morrison].

"Garland was putting together something that might have been reminiscent of The Band," Merenstein continues. "[Keyboardist] Stan [Szelest] was with The Band when it first started. Then you add John, with his lyrics and his sound, to it, you get a very unique combination. I had other ideas in my mind to talk to John about. But after the meeting with Garland and hearing [the band], he felt very comfortable with it. And I didn't feel uncomfortable, because it was different enough from The Velvet Underground that it could be recognized as John Cale rather than The Velvet Underground, which is what I wanted too. It's no different than Van [Morrison] doing 'Brown Eyed Girl,' and then

Astral Weeks

."

In the liner notes to the 2001 CD reissue of

Vintage Violence

, Cale calls it "a very naive record. Those songs were written immediately prior to recording them. I tried to imitate my favorite songwriters of the times, The Bee Gees or whatever. I was out to discover the world of pop songwriting and I thought tunes were the answer. I taught the band the songs in one day and recorded them the next, so we were finished in three days."

In his autobiography, Cale takes an even more modest view of the experience. "

Vintage Violence

was basically an exercise to see if I could write tunes," he writes. "There's not too much originality on that album, it's just someone teaching himself to do something… I thought the songs were simplistic. We were writing stuff that was very oriented to what The Band were doing, as the musicians on the album shared that same upstate New York country sensibility."

According to Merenstein, the lyrics reflect to some degree the way Cale spoke, "in very sophisticated, educated language. It wasn't layman language, or 'pop' language. It was very thoughtful, poetic language. He also spoke in a lot of ways that he wrote. It wasn't uneducated or street language, and not easily discerned by the average person, [who] really had to listen to it. I think he was learning how to do it, [and] struggling somewhat with it. It was challenging to him."

As for the speed with which the recordings are completed, Merenstein says, "They were basically very simple. They had rehearsed the tunes, and the structure wasn't complicated. John was not a vocalist that needed 25 takes to get the right sound in his voice. We might have done things over, overdubbed some elements; I'm sure we did. Garland's band were really good musicians, so we were all very professional about it. It was very refreshing, I think, for John, [and] very refreshing for Garland; it was Garland's first shot at something with a 'major' artist prior to the release of his album on Vanguard. So there was a lot of good spirit happening; we had a lot of fun."

As Harvey Brooks recalls, "I have a feeling that what was on his mind was that this was his first solo album; bringing in the different personalities gave him another palette to work with. I really didn't know what the whole songs were in totality. We had an idea how it went with the chord chart, and John sang a little maybe one or two times, but I don't remember hearing a master vocal. We were kind of directed through it by him."



Vintage Violence

might have been conceived and recorded quickly, and sound less unusual than anything by The Velvet Underground, but it's still good in its own low-key way. 'Hello, There' gets comparisons to The Band going immediately, although Cale's roots-rock is invested with a decidedly British, quirky humor. 'Gideon's Bible' has a very attractive, rolling lilt, nifty, plangent guitar-work, and some rather Beach Boys-esque harmonies, but the lyrics are more poetic and abstract than anything The Beach Boys sang during the 60s.

'Adelaide' contains almost enough hooks to be a pop hit, with a lightly funky yet jaunty, good-time bounce. Cale then gets to conduct and arrange the string-laden 'Big White Cloud,' which sounds a little like The Band as produced by Phil Spector. The buoyant, bubblegum-inflected 'Cleo' – complete with chirpy female backing-vocals – is testament not just to Cale's eclecticism but also to how quickly he has taken to the pop-rock form, despite his subsequent protests about learning on the job.

The country-rock influence is prominent on 'Please,' but once again there's a sense of across-the-Atlantic whimsy missing from most American roots-rock of the era. There's a Dylan-esque feel to the less impressive 'Charlemagne,' but the song does reveal a keen observational eye. 'Bring It On Up' is too derivative of The Band's good-natured hoedowns to stand out, but the folk ballad 'Amsterdam' has a more personal, pleasantly haunting vibe. Garland Jeffreys contributes the bar-band rocker 'Fairweather Friend' (a similar alternate version of which is included on the 2001 CD), but all of the other songs were composed by Cale.



Vintage Violence

might lack VU-style weirdness, but that's not to say there's no weirdness at all. With its appropriately spooky melody and macabre images of skin turning grey, a woman buying a new stomach, and further general unease, 'Ghost Story' is probably closer to what might be expected of Cale's debut. It's also the highlight of the record, and its conclusion – where a dark, cabaret-like melody swirls and distorts before cutting off as suddenly as if a razor blade has hacked right through the tape – is the album's only genuinely disquieting passage.

The previously unreleased 'Wall' (included on the 2001 reissue) is closer still to what informed onlookers might be expecting of a Cale debut – particularly those familiar with his home-taping experiments of the period – as it's an instrumental complete with repetitious, droning viola. It's much better recorded than – but nowhere near as far out as – the material issued on Cale's 2004 boxed set

New York In The 1960s

, but still couldn't have sat comfortably with the rest of

Vintage Violence

. (Merenstein doesn't remember the song, and it's not listed on Columbia's session sheets for this or any other Cale album, so it's possible that 'Wall' is not recorded on either of these dates in October 1969.)

All in all, the

Vintage Violence

material is admirable, and not just for the quality of the music. It's impressive too for the courage it takes for Cale to attempt something not at all like The Velvet Underground, and his ability to pull something of the sort off. One similarity it does share with the first VU LP, however, is that it too will be afflicted by an unreasonably long delay before it's finally released in the spring of 1970.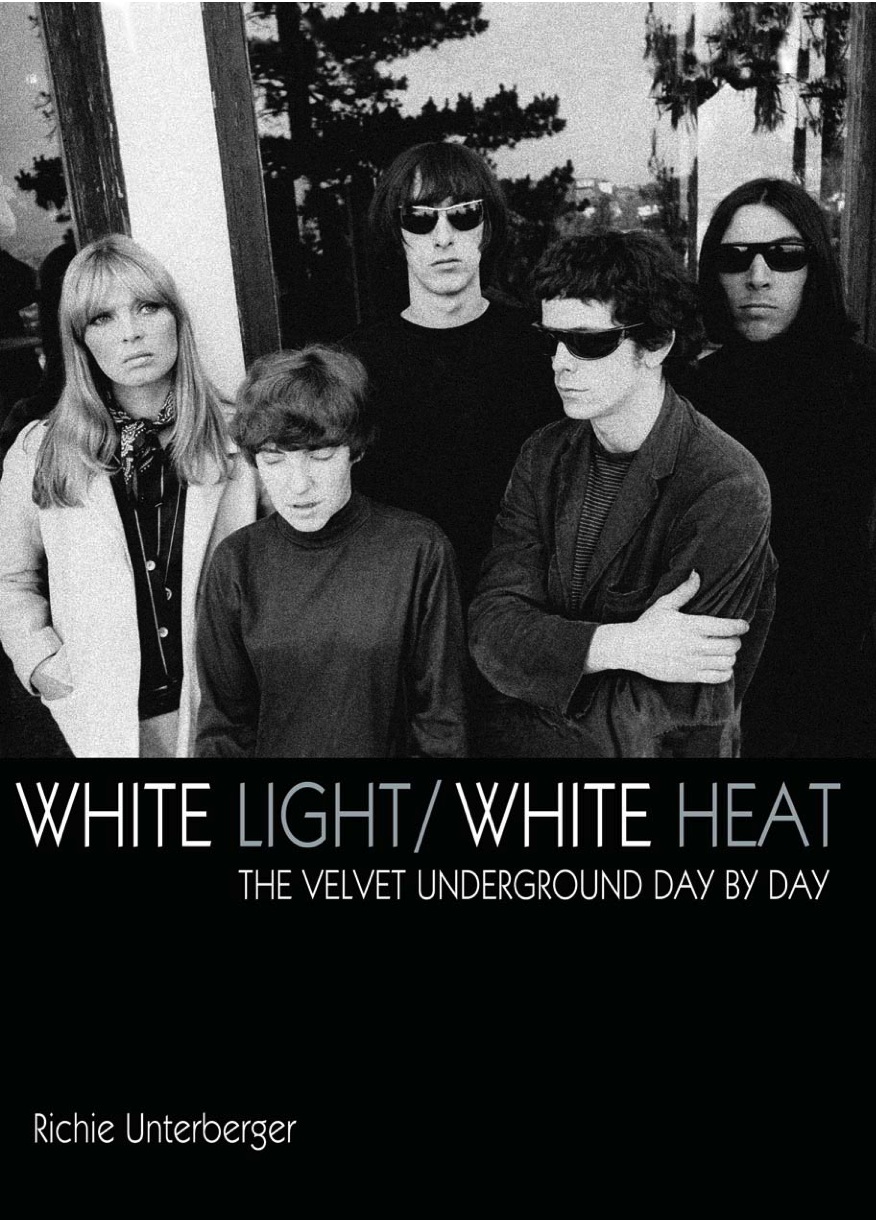 unless otherwise specified.
HOME WHAT'S NEW MUSIC BOOKS MUSIC REVIEWS TRAVEL BOOKS