In my new book San Francisco: Portrait of a City, I briefly review notable books, films, and records related to the city. There are forty noted in each category, and particularly as these had to cover several different styles and eras, inevitably some titles of interest weren't included.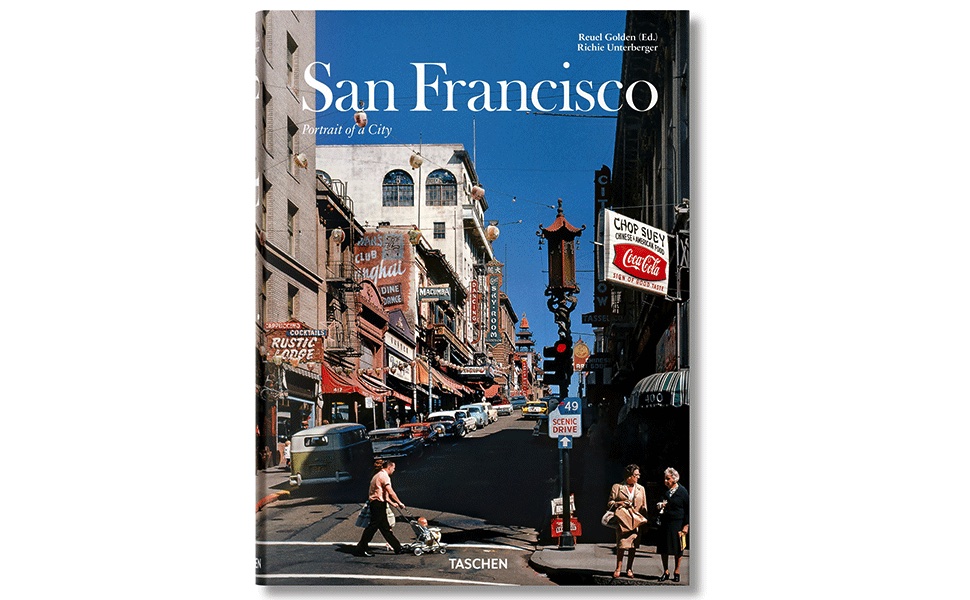 Here are the ones that didn't make the cut. If you don't see a favorite item, remember that it could be in the "Top Forty" lists in the book itself. These are offered as a kind of supplement to what did make the book.
BOOKS:

Altamont, Joel Selvin (2016)
The most complete book-length account of 1969's violence-marred Altamont rock festival, drawing on accounts from musicians, concertgoers, law enforcement officials, camera operators for the Gimme Shelter movie, and the girlfriend of Meredith Hunter, the teenager murdered in the audience.
Berkeley U.S.A., Anne Moose (1981)
Several dozen residents from all walks of Berkeley life tell their stories in this oral history anthology, from booksellers and authors to street poets, punks, activists, veterans, panhandlers, and Hare Krishnas.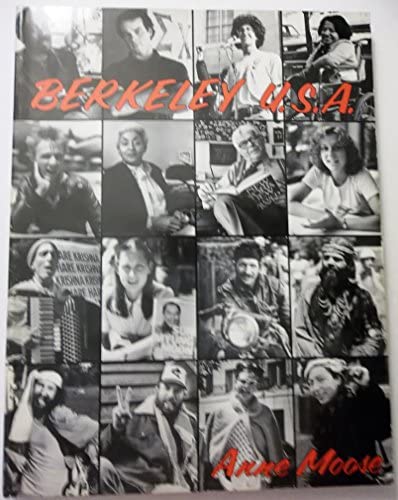 Bill Graham Presents, Bill Graham & Robert Greenfield (1992)
The legendary rock promoter's autobiographical oral history has extended, oft-self-aggrandizing quotes from both Graham and numerous musicians and associates, testifying to his central importance in both the San Francisco scene and the global development of rock promotion into a huge industry.
The Complete Crumb Comics Vol. 4: Mr. Sixties!, R. Crumb (1989)
These 1966-1967 comics by the leading underground comics artist are mostly taken from just after he moved to Haight-Ashbury, with jaded portrayals of the hippie counterculture, plenty of raunchy free love, and early strips with his famous characters Mr. Natural and Fritz the Cat.
The Complete Zap Comix, Gary Groth (ed.) (2014)
Bound multi-volume reprint of all seventeen late-1960s issues of the first widely read underground comic has plenty of early work by Robert Crumb, as well as other top early cartoonists like Victor Moscoso, Rick Griffin, and S. Clay Wilson; one volume features a 225-page history of Zap, with extensive comments from the artists.
Got a Revolution, Jeff Tamarkin (2003)
The most comprehensive biography of Jefferson Airplane, the band most responsible for popularizing the San Francisco acid rock sound, drawing on first-hand interviews with all the members and key associates.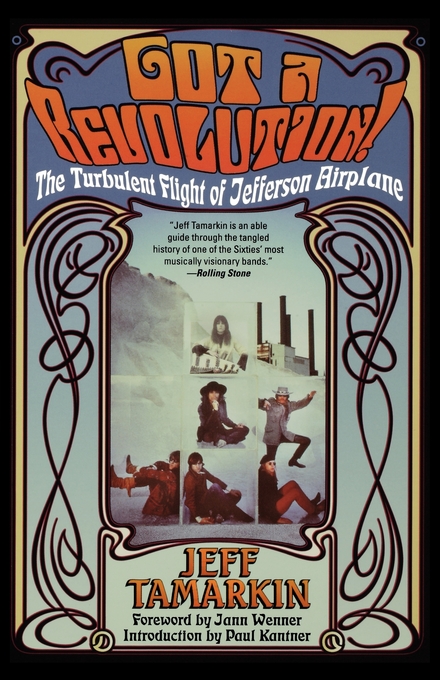 Heart of the Rock, Adam Fortunate Eagle (2002)
Combination memoir-history of the Native American occupation of Alcatraz in 1969-71 by one of the activists involved in taking the island, celebrating its long-term impact but also detailing the movement's problems and divisions.
The Iron Heel, Jack London (1907)
Genteel daughter of a UC Berkeley professor is radicalized by her new firebrand husband, both playing leading roles in a failed socialist revolt against oligarchs that takes them from San Francisco to Washington, DC, in a departure from the Yukon adventure stories for which London was most celebrated.
Janis: Her Life and Music, Holly George-Warren (2019)
The best biography of Joplin, covering her years with Big Brother & the Holding Company and as a solo artist, as well as her troubled personal life and half-decade of struggle as a folk-blues singer before moving from Texas to San Francisco.
A Long Strange Trip: The Inside History of the Grateful Dead, Dennis McNally (2003)
The numerous books about the Grateful Dead tend to be very specialized or only of appeal to serious Deadheads, but this 700- page volume is the most thorough account of the band likely to be written for the general reader, authored by a longtime official historian/publicist for the group.
Notes from a Revolution: Com/Co, The Diggers & The Haight, Kristine McKenna & David Hollander (eds.) (2012)
Compilation of the agitprop leaflets/handbills (reproduced with the original artwork) distributed by the Diggers as Haight-Ashbury psychedelic culture peaked in 1967, collaging calls for free love and food with antiwar protest, drug use advisories, and colorfully chaotic announcements of rock festivals and other community events.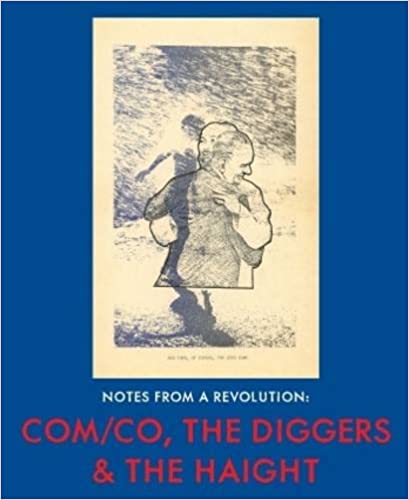 A Perfect Haze: The Illustrated History of the Monterey Pop Festival, Harvey Kubernik & Kenneth Kubernik (2011)
Fine, heavily illustrated coffee table book about the June 1967 rock festival that was crucial to the onset of psychedelic rock's heyday, with numerous first-hand memories from Monterey's musicians and organizers.
Ringolevio, Emmett Grogan (1972)
Much of the semi-autobiographical novel of this peripatetic activist and all-around hellraiser takes place in the Haight-Ashbury Summer of Love, documenting the arrogant zeal Grogan and other Diggers brought to dispensing free goods and bucking authorities.
The Road to Jonestown: Jim Jones and Peoples Temple, Jeff Guinn (2017)
Meticulously researched, and very readably related, story of Jones and his temple from their early years in Indianapolis through their brief time of influence on San Francisco politics and their final, progressively horrific days in Guyana.
Rolling Stone Magazine, Robert Draper (1990)
Although this covers the first twenty years or so of the history of the most famous rock music magazine, much of it's devoted to the publication's beginnings in San Francisco in the late 1960s and early 1970s, heavy on entertaining anecdotes about major musicians and rock journalists, especially Rolling Stone publisher Jann Wenner.
San Francisco Oracle (1991)
Facsimile reprints of all twelve issues of the legendary Haight-Ashbury underground paper published between 1966 and 1968, more noteworthy for its wildly freewheeling graphics than its oft-impenetrable prose.
Scars of Sweet Paradise: The Life and Times of Janis Joplin, Alice Echols (2000)
The only seriously worthwhile biography of Joplin, covering her years with Big Brother & the Holding Company and as a solo artist. It documents her musical and personal lives, as well as her significance to the counterculture and feminism.
Un-American: The Incarceration of Japanese Americans During World War II, Richard Cahan & Michael Williams (2016)
Coffee table book spotlights government pictures of Japanese Americans, often from San Francisco and the Bay Area, being sent to and living in detention centers, taken by notable photographers including Dorothy Lange, Ansel Adams, and Clem Alberts.
World Film Locations: San Francisco, Scott Jordan Harris (ed.) (2013)
Compact illustrated overview of nearly a hundred films set in San Francisco from the 1906 earthquake to the early twenty-first century, with guides to where to find specific scenes with striking location shots.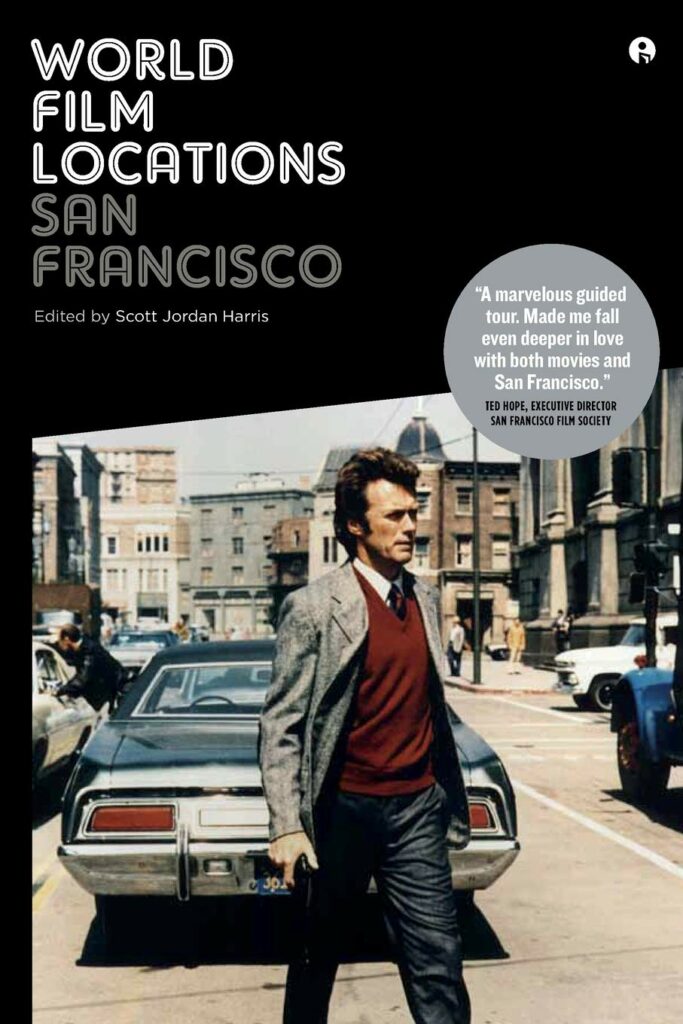 You Can't Win, Jack Black (1926)
Almost disturbingly matter-of-fact autobiography of a small-time criminal's travels throughout Western North America includes chapters on San Francisco stints in thievery and jail; originally serialized in the San Francisco Call-Bulletin, and a significant influence on William Burroughs.
FILMS
Alcatraz Is Not an Island, James M. Fortier (2001)
Hour-long public television special on the 1969-71 Native American occupation of Alcatraz, interspersing clips from the time with memories from key activists involved in its planning.
And Then They Came For Us, Abby Ginzberg and Ken Schneider (2017)
In 45 minutes, this documentary effectively pinpoints the most disturbing aspects of the incarceration of Japanese-Americans (many from the Bay Area) during World War II, aided by stills from major photographers like Dorothea Lange and Ansel Adams, and interviews with those whose families were affected (notably Star Trek's George Takei).
Berkeley in the Sixties, Mark Kitchell (1990)
Compelling two-hour documentary follows Berkeley activism from the free speech movement through anti-Vietnam War protests and 1969 riots at People's Park, mixing archival footage and interviews with many of the participants.
Birdman of Alcatraz, John Frankenheimer (1962)
Melodramatic biopic of Robert Stroud, who became a renowned expert on bird diseases while serving a lifetime prison sentence, actually takes place only partially on Alcatraz (where he wasn't allowed to keep birds), though it's bolstered by a strong performance by Burt Lancaster as the Birdman.
The Black Panthers: Vanguard of the Revolution, Stanley Nelson (2015)
The tumultuous history of the Black Panthers, from their Oakland roots and economic/social justice programs to their battles with the FBI and chaotic breakdown, told with an abundance of gripping '60s/'70s film clips and decades-later interviews with surviving Panthers.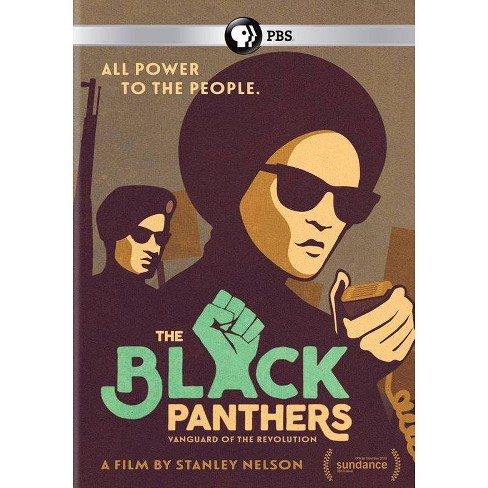 The Cockettes, David Weissman & Bill Weber (2002) Documentary on the definitely San Franciscan comedy-theatrical troupe of the late 1960s and early 1970s mixes intriguing period footage and interviews with many of its key players, although they were more gay-oriented amateur camp than high art.
Experiment in Terror, Blake Edwards (1962)
Deranged killer's scheme to force teller Lee Remick to rob a bank on his behalf gets derailed by a bumbling FBI chase in this average suspense thriller, elevated by a Henry Mancini score and shootout finale at a Giants game in Candlestick Parik.
Fog City Mavericks, Gary Leva (2007)
Rather too-proud-of-itself, yet informative, look at the work and influence of the most famous San Francisco-based filmmakers, particularly Francis Ford Coppola and George Lucas, though less titanic figures like Philip Kaufman and Chris Columbus also get some screen time.
Fog Over Frisco, William Dieterle (1934)
A young Bette Davis gets snared into a murder/kidnapping scheme in this slight mystery yarn, redeemed by some of the earliest location footage of city streets and the bay in a sound film, along with one of the earliest San Francisco car chases.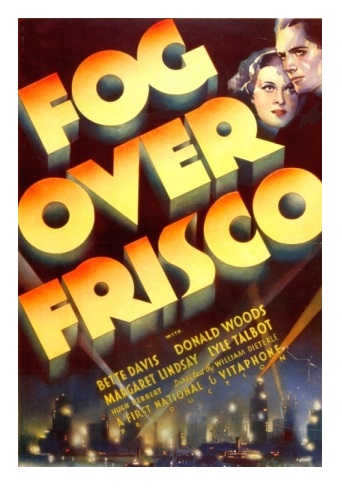 Golden Gate Bridge, Ben Loeterman (2004)
Crisp hour-long PBS program uses plenty of vintage photos in its look on how the bridge was constructed, as well as its cost in human lives and the political maneuvering that went into funding and engineering it.
Jack Kerouac: King of the Beats, John Antonelli (1985)
A look at the life of the beat giant who put San Francisco settings into much of his writing (particularly On the Road), mixing a few TV interviews of Kerouac with observations by literary peers like Allen Ginsberg and ex-wives/girlfriends.
Jonestown, Stanley Nelson (2007)
Documentary on the meteoric rise of Jim Jones and Peoples Temple, and its horrific end in mass suicide in Jonestown, with shocking vintage footage and numerous interviews with Peoples Temple survivors and insiders.
The Man Who Cheated Himself, Felix E. Feist (1950)
Detective Lee J. Cobb frames himself when he covers up a murder by wealthy Nob Hill girlfriend Jane Wyatt in this economic, tense thriller, with stops in several city parks and landmarks, ending with a hideout in Fort Point under the Golden Gate Bridge.
Psych-Out, Richard Rush (1968)
Scruffy Haight-Ashbury hedonism gets the Hollywood psychsploitation treatment in this thin and laughably exaggerated flick, worth catching for a just-pre-stardom Jack Nicholson in the starring role as a ponytailed aspiring rock musician.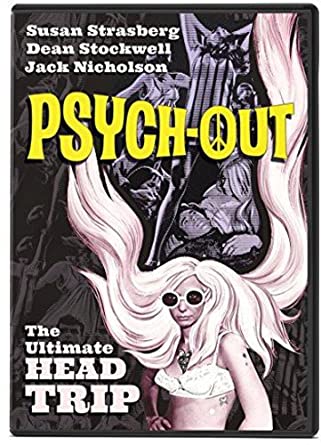 Silicon Valley, Randall MacLowry (2013)
PBS documentary on the roots of the Silicon Valley tech community in the 1950s and 1960s, when the invention of the integrated circuit and Fairchild Semiconductor laid the foundation for the microprocessor and many other giant companies to follow in its wake.
Summer of Love, Gail Dolgin & Vicente Franco (2007)
Hour-long overview of Haight-Ashbury in the '60s, originally broadcast on PBS' American Experience series, mixing hippie clips from the era with recollections from some of the participants.
The Times of Harvey Milk, Robert Epstein (1984)
Widely and deservedly acclaimed documentary on the pioneering gay San Franciscan politician, examining his heartening rise to political power, tragic assassination, and its repercussions in the community he represented.
A Trip Down Market Street, The Miles Brothers (1906)
Filmed just days before the 1906 earthquake, this 13-minute silent recorded scenes on downtown's main thoroughfare by putting a camera in front of a cable car as it chugged from the city center to the Ferry Building, capturing a hurly-burly of automobiles, bicycles, horse-drawn carriages, pedestrians, about-to-perish buildings, and excited newsboys.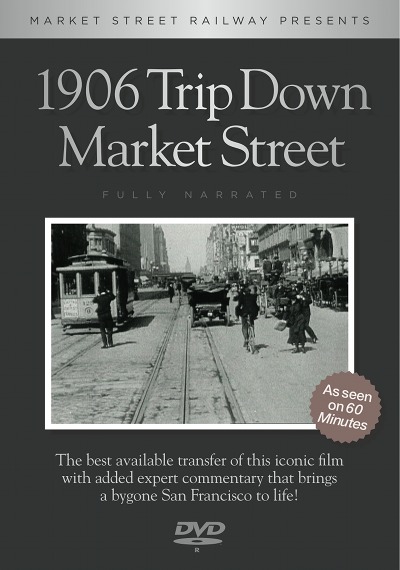 Turn It Around: The East Bay Punk Scene, Corbett Redford (2018)
Exhaustive Iggy Pop-narrated documentary on the genesis and heyday of the East Bay punk scene, whose prime saw the establishment of one of the world's most celebrated punk clubs, Berkeley's 924 Gilman Street, and the launch of one of the world's most successful pop-punk bands, Green Day.
The Wild Parrots of Telegraph Hill, Judy Irving (2003)
Sentimental documentary of Mark Bittner—a kind of unofficial caretaker of wild parrots on North Beach's Telegraph Hill before losing his tenancy in a rent-free cottage—benefits from spectacular shots of the legendarily steep neighborhood and its views of the bay.
RECORDS
"Theme from San Francisco," Jeanette MacDonald (1936)
Performed by star Jeanette MacDonald in the MGM movie musical San Francisco, this overtly melodramatic, operatic theme was the first song in honor of the city to gain wide mass media exposure.
Anthology of American Folk Songs, Barbara Dane (1959)
If you hungered for more down-to-earth folk than the Kingston Trio offered at the hungry i, this clutch of plaintive but grittier folk standards like "Girl of Constant Sorrow" and "Nine Hundred Miles" captured what you might have seen at North Beach's hipper beat haunts.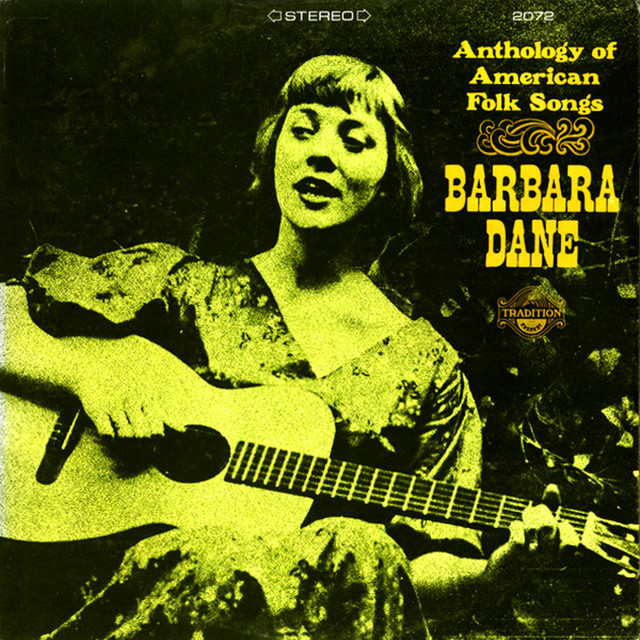 Time Out, The Dave Brubeck Quartet (1959)
Honed in part in San Francisco nightclubs like the Black Hawk, Brubeck's clean, sharp brand of West Coast cool jazz reached its apogee on this huge seller, spearheaded by one of the biggest jazz hits of all time, "Take Five."
"Little Boxes," Pete Seeger (1963)
Bay Area folkie Malvina Reynolds was inspired to pen this sarcastic satire of cookie-cutter post-war housing on a drive through Daly City just south of San Francisco, though Pete Seeger was the singer who made it into a minor hit single.
Electric Music for the Mind and Body, Country Joe & the Fish (1967)
The top Berkeley psychedelic band's debut celebrated drugs, free love, and political protest with an eclectic exuberance, paced by piercing organ, stinging bluesy guitar, and Country Joe McDonald's witty words and droll vocals.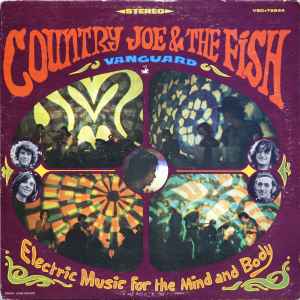 Quicksilver Messenger Service, Quicksilver Messenger Service (1968)
Most known for marathon jams on blues-rockers like "Who Do You Love," Quicksilver were actually better served by the concise folk-rockers with mournful vocal harmonies that dominated this debut LP, though John Cipollina's thrilling quavering guitar powered the hypnotic instrumental "Gold and Silver."
Striking It Rich, Dan Hicks and His Hot Licks (1972)
Country swing with a Marin County hippie twist, Hicks and pseudo-Andrews Sisters-like backup singers delivering his droll takes on "Canned Music," accident-prone oddballs, and the like with tongue-in-cheek, sardonic wit.
Quah, Jorma Kaukonen (1974)
Jefferson Airplane/Hot Tuna guitarist turns in some haunting original folky tunes that occasionally use subtle orchestration, with a relaxed intimacy that has the "end of an era" or "morning after the party" feel of a counterculture who'd been through a rousing decade, exhausted but happier and wiser for the experience.
Birdboys, Penelope Houston (1988)
Avengers singer (and longtime librarian at the main branch of the San Francisco Public Library) Houston turned in an almost entirely opposite direction with her solo debut, replacing scabrous anthemic rants with gentle, haunting folk-rock with an acoustic base, probing the struggles of growing into adulthood with affecting melancholy.