A wide variety of rock history films continued to be issued in 2018, even if there aren't nearly as many such films as there are books and reissues. Even though just ten are listed here, the range is pretty extraordinary. You have reissues of long-available films with significant extra DVD content; first-time releases of important performances by rock legends; straight, or more or less straight, documentaries; and even a bootleg compilation of outtakes. The featured artists run from the biggest (the Beatles, Joni Mitchell, Eric Clapton, the Doors, Elvis Presley, the Rolling Stones) to the cult (the Slits). Some of those cult artists are even cultier than the Slits, to the point where it's hard to believe a film was made about them (Robbie Basho, the Rising Storm). Another movie was so hard to track down if you didn't subscribe to the right service that I ended up watching it on an airplane.
Note that in order to stretch the list to ten picks, I put on a couple films with 2017 release dates, and another that seems to have been made even earlier, but not screened until 2018. This is noted when applicable in the reviews. While I don't imagine there are many purists out there who'll scream bloody murder for violating the January 1-December 31 parameters, I think it's better to acknowledge these films late than never. None of the non-2018s were exactly showered with attention elsewhere.
At a time when 50th anniversary deluxe editions are pretty big deals in the reissue business, it's a little surprising only one such DVD made its way to me. With Woodstock, Altamont, and some other major 1969 events up for their 50th anniversary in 2019, here's predicting we might see some more in the year ahead. Here's also predicting, however, that these won't include the long-hoped-for reissue-with-extras of Let It Be, filmed in January 1969 (though not released until spring 1970), due to the continued legal hurdles obstructing that project.
1. Robbie Basho, Voice of the Eagle: The Enigma of Robbie Basho. Acoustic guitarist, and sometimes vocalist, Robbie Basho was the kind of cult figure that makes John Fahey seem almost mainstream. Like Fahey (for whose Takoma label he made his best records), his prime was in the 1960s, and like Fahey, he moved the acoustic guitar from a folk base into experimental territory. Yet even more than Fahey, he was not a taste for everyone, incorporating eclectic influences from world and Native American music, and singing in a leaf-shaking voice that some will find inaccessible.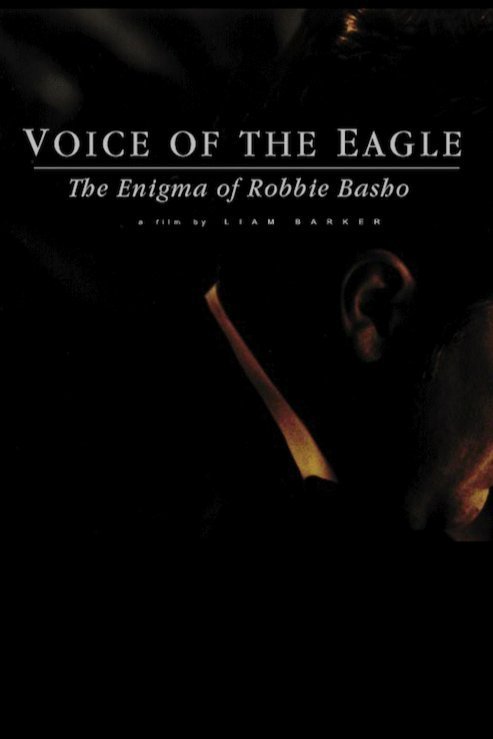 It's difficult to make a documentary about such an obscure figure, even as fervent as some such cults are. But this film does an excellent job of documenting and illuminating his troubled and, in some aspects, still-mysterious life. Plenty of vintage stills and interviews with musicians past and present, family, and friends do much to fill in both his career details and insights into his personality—no mean feat, given the scarcity of printed material and hard info on Basho. Pete Townshend's the only real famous interviewee, but all the other subjects make worthwhile observations, including guitarists even lesser known than Basho, and somewhat more recognizable musicians involved in the companies for which he recorded. Unfortunately there's just one surviving filmed performance of Basho (from an early-'70s television program), and even that's in somewhat shaky fidelity, but the footage is used well in this production.
Quite a few documentaries on cult figures are stretched to make a full-length feature, and give the impression it's been a struggle to pad out its running time to sixty to ninety minutes. Refreshingly, that's not the case with this one at all. It's interesting the whole way, including investigations into his association with Meher Baba followers; his recordings with the Takoma, Blue Thumb, Vanguard, and Windham Hill labels; and his odd freak death during a chiropractic adjustment. The editing is precise and the flow paced extremely well. It deserves a wide viewing, and might even interest an audience that has little or no knowledge of Basho's music. Brief technical note: this bears an official release date of 2015, but is included here as it doesn't seem to have screened until 2018, which is when I saw it in San Francisco.
2. Elvis Presley, The Searcher. (Sony). Although this HBO special didn't have a theatrical release, it got the most attention of any film on this list. Over two parts and nearly four hours, it's the most serious Elvis documentary yet, and notable for focusing as much, or more, on the music than his well-known volatile personal life. It's not a conventional music documentary in that, rather than using talking heads, the interviews done for the film are heard as voiceovers over footage and stills.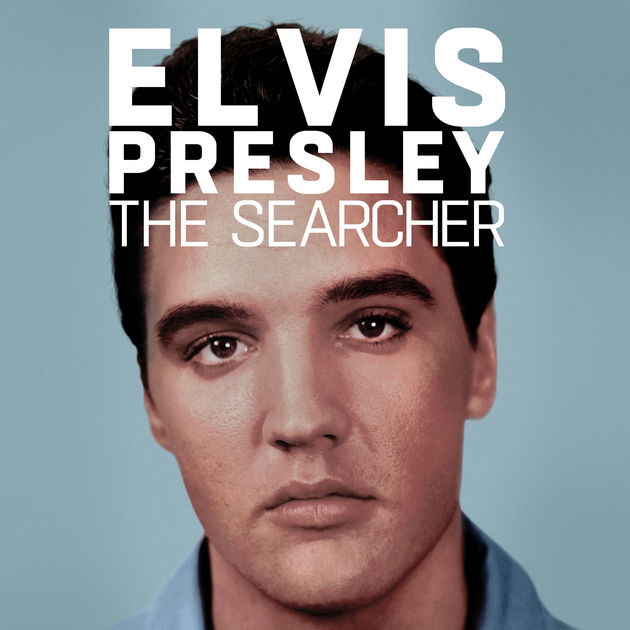 I wasn't as blown away by the movie as some mainstream critics were, though not so much because of its quality, which is pretty high. This'll seem snobbish, but I already knew a lot of what the film explicated, and it didn't have much in the way of surprises and discoveries. And despite its length, there's much about his musical career that isn't noted, or is unclear to less knowledgeable viewers. That leaves the mountain of Elvis literature to fill in the gaps; Peter Guralnick's two-volume Presley biography is the best source to start with.
But in its favor, it does employ quite a few uncommon images and filmed bits, often from private/home movies. There's not much in the way of complete vintage performances, but then many of those are available on other DVDs. The commentary from Elvis associates (including, prominently, his wife Priscilla) and some critics and celebrity fans is generally informed and sympathetic, and does not gloss over his descent into movie hell in the '60s. I saw one review criticizing this as whitewashing Presley's less appealing personal traits, but then those are well documented in numerous other sources, including quite a few gossipy books. Putting the music first is a welcome change.
3. The Slits, Here to Be Heard: The Story of the Slits (2017, Moviehouse Entertainment). Technically this is a 2017 production, but I did not hear of it becoming available for viewing on Hulu until spring 2018. In most respects, this is everything you'd want a documentary on this pioneering punk/new wave band to be. There are interviews with all of the surviving members—even obscure early ones who were out of the picture by the time the band got attention, and drummers Budgie and Bruce Smith (who joined after original drummer Palmolive was fired). There are also comments by notable associates like producer Dennis Bovell, critic Vivien Goldman, and singer Neneh Cherry.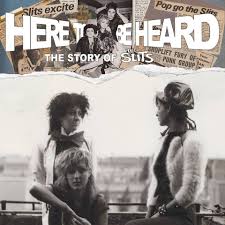 As there's not much footage of the band in their late-'70s/early-'80s prime, it's a challenge to draw upon vintage source material, but director William E. Badgley does it well by using a lot of primitive performance footage and private/home movies. (It does help that the screen often subtitles the lyrics, and even conversation, in large lettering, as they're often very hard to understand.) While their pioneering roles as an aggressive all-women band are discussed in depth, so are their musical innovations, including their close connection to and incorporation of reggae music. It comes as a disappointment when they break up when apparently still at a musical peak. The otherwise exemplary film is weighed down, as so many such endeavors are, by a final section on their less interesting reunion years, with a lineup missing original guitarist Viv Albertine.
4. Eric Clapton, Life in 12 Bars (Eagle Vision). Lasting more than two hours, and using plenty of first-hand input from Clapton himself and numerous close associates, this nonetheless isn't the place to turn to if you want a standard thorough career history. It's more a rather languorous tour of some of his musical highlights and toughest personal tribulations, slower-paced (though not for the most part dully so) and more atmospheric than the usual rock documentary. Unusually, although plenty of people were interviewed—from bandmates like ex-Yardbirds, John Mayall, Stevie Winwood, and Bobby Whitlock (of Derek & the Dominos), as well as lovers like Charlotte Martin and Pattie Boyd—they're not shown onscreen as talking heads, but heard as voiceovers. His non-musical trials—including a dysfunctional early family life, alcoholism and drug addiction, a failed prolonged attempt to woo Boyd away from George Harrison, and the death of his young son who fell out the window of a skyscraper—get about as much attention as his professional achievements.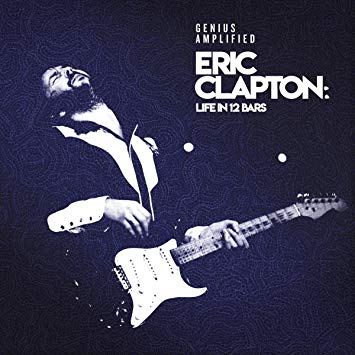 If you want to be picky about gaps in the movie's coverage, there are plenty. The influence of Delaney & Bonnie on him isn't mentioned, and nor is his first solo album. His post-Derek & the Dominos career gets scant attention, though for many fans such as myself who aren't interested in that lengthy period, that's actually a good thing. On the other hand, his time in the Yardbirds, John Mayall's Bluesbreakers, Cream, Blind Faith, and the Dominos gets substantial time, even if you won't (should you not know a good deal bout those bands) walk away with thorough knowledge of his progression in those outfits.
Plenty of vintage photos and some rare (though not too extensive) period film footage and interviews dress up the deal for those most interested in seeing and hearing unfamiliar stuff. There's the sense, though, that Clapton and the filmmaker are more interested in discussing his interior agonies. It makes for a movie that's fairly worthwhile, but not wholly satisfying.
5. The Rolling Stones, Sympathy for the Devil (ABKCO). This 1968 Jean-Luc Godard film, of course, has been around for a long time, even on a previous DVD release. This 50th anniversary edition, however, adds some significant extras, most notably a 2018 documentary on the making of the movie, including recent interviews with co-producer Mim Scala and cinematographer Tony Richmond. Other extras include Voices, a 1968 Godard documentary made during the filming of Sympathy for the Devil, and a commentary track by film critic David Sterritt. There's also the director's cut, which isn't much different from the more commonly screened version, except that the studio recording of "Sympathy for the Devil" isn't dubbed onto the soundtrack of the final sequences. That might seem like a minor variation, but its use in the film—against Godard's wishes—upset the director so much he actually punched one of the producers at the premiere.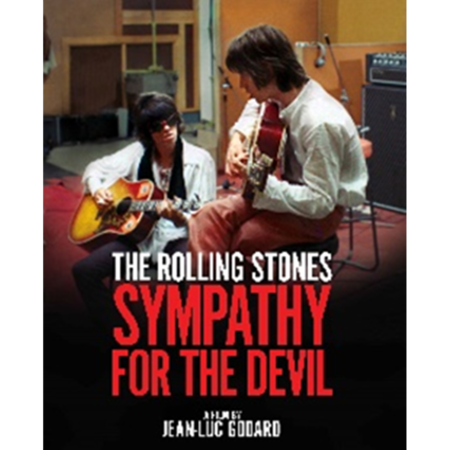 As for the movie itself, it alternates between scenes of the Rolling Stones recording "Sympathy for the Devil" in the studio and surreal, almost disconnected footage of Black Panthers reading and shooting in a junkyard; London cars and hotel windows getting vandalized with graffiti slogans; Godard's wife answering sociopolitical questions with "yes" and "no" while a film crew tracks her through the woods; and a motley crew of customers in a porn bookshop. Some critics and participants (like Tony Richmond, in my interview with him) champion the non-Stones excerpts, but most viewers will still find them infuriatingly tedious and incongruous.
There's some tedium in the Stones sequences too, but Godard and crew were lucky enough to catch them not only constructing a classic track, but also working on one that changed radically from beginning (when it was an acoustic-flavored folk-blues number) to end. For that footage alone, Sympathy for the Devil is an important film, even if many Stones fans might wish it was the movie's sole focus.
6. Joni Mitchell, Both Sides Now: Live at the Isle of Wight Festival 1970 (Eagle Vision/Universal). Joni Mitchell's set at the Isle of Wight festival was memorable, though maybe not for the reasons she would have chosen. Faced with an edgy audience, she unexpectedly quit playing her second song, "Chelsea Morning," declaring she wasn't in the mood. More notably, her set was soon interrupted by a strange, nearly Manson-looking hippie trying to commandeer the mike and make an incoherent announcement. (It turned out that he'd actually met Mitchell in a different setting in the past.) This and more audience restlessness made her agitated enough to stop playing and tearfully berate listeners for acting like a bunch of tourists.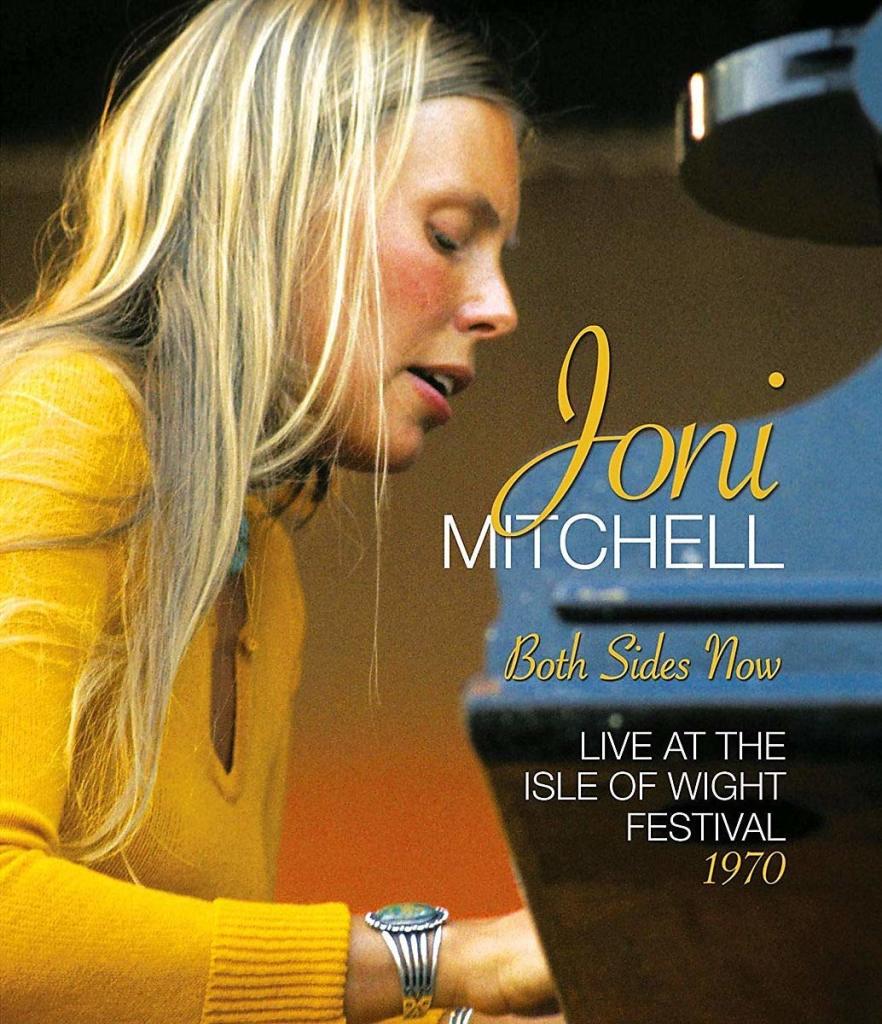 Both she and the crowd settled down for the most part after that, though the film's a little marred by substandard sound on some tunes, particularly a few where she's at the piano. In spite of it all, overall it's a pleasing set of early Mitchell material, from an era from which few such lengthy filmed performances of hers have circulated. Some of her most popular classics ("Big Yellow Taxi," "Both Sides Now") are here, along with less overexposed compositions like "For Free," "That Song About the Midway," "California" (on which she plays dulcimer), and "Gallery." Some brief interview segments with Joni (filmed in 2003) aren't too extensive, but add some illumination about the event. If you want to see it without the interviews, an extra feature gives you the option to view the unadorned concert.
7. My Generation. Not a Who documentary, but an overall documentary on the 1960s London cultural revolution that was spearheaded by youth, narrated by Michael Caine. Nor is this solely a music documentary: British Invasion rock gets a lot of attention, but changes in film, fashion, pop art, class divisions, and lifestyle are also covered. To be honest this doesn't dig up a lot of new information that viewers who've already read and seen a lot about this period wouldn't already know. Yet it's also a pleasurable viewing nonetheless, in large part because quite a few key figures add their own comments, memories, and perspectives in their own words and off-screen voices. Those celebrities include Paul McCartney, Roger Daltrey, Marianne Faithfull, Lulu, David Bailey, Mary Quant, and Twiggy.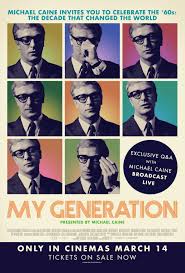 Caine does appear onscreen throughout the film, and though as he admits he's older than most everyone else involved in this movement, he nonetheless makes an apt guide with both his enthusiasm and his comments on how actors such as himself helped break down the entrenched British class system. The combination of narration, entertaining vintage footage (even if those excerpts are brief), and observations by key movers and shakers makes for a worthwhile production—and certainly a very good way to pass an hour and a half on an airline flight, as I was fortunate enough to be able to do.
8. The Doors, Live at the Isle of Wight Festival 1970 (Eagle Vision/Bright Midnight). The Doors only did two concerts with Jim Morrison after this one at the Isle of Wight on August 29, 1970. It's not the band at their best live. Morrison was pretty restrained, largely rooted to his mike as he sang a set that was rather predictable. Considering how much material the band had to draw from by this point, it's disappointing that there's only one song postdating their first two albums, "Ship of Fools" (the only truly unusual selection for the set). As good as "Break on Through" and "Light My Fire" are, there are many other live versions. There are numerous other versions of "The End," too, but at least this one inserts much different improvised-sounding bits, including a little of the blues classic "Crossroads" and meditations on "Across the Sea" and "Away in India."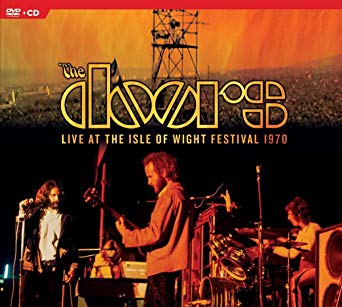 Simply filmed and lighted, it's nonetheless a historic document. And the band play pretty well. Morrison's singing, interestingly, is fine, although it's been reported with some reason that his voice was seriously fraying by the time they began work on their final album with him a few months later, L.A. Woman. The brief "This Is the End" featurette, unlike many such short bonuses, is pretty good, with concise and relevant comments on the concert and the Miami obscenity charges hanging over Morrison's head by Robby Krieger, John Densmore, the late Ray Manzarek (represented by an archive interview), and manager Bill Siddons. The DVD is packaged together with a CD of the concert's audio on a separate disc.
9. The Beatles, The Ultimate Mystery Trip (Trade Mark of Quality, bootleg, 2017). The official 2012 DVD release of Magical Mystery Tour included some, though not a whole lot, of outtakes from the Beatles' 1967 TV special. This two-volume, four-DVD unauthorized release contains two or three hours or so of, in the words of the cover, "outtakes, work prints, alternate scenes, music videos, home movie footage," some of which has shown up here and there on documentaries and the like, but much of which was previously uncirculated. Considering the rather poor and disappointing quality of the actual original movie (I am aware some fans, and Paul McCartney, disagree with that opinion), this makes this a "primarily of historical interest" package if there ever was one.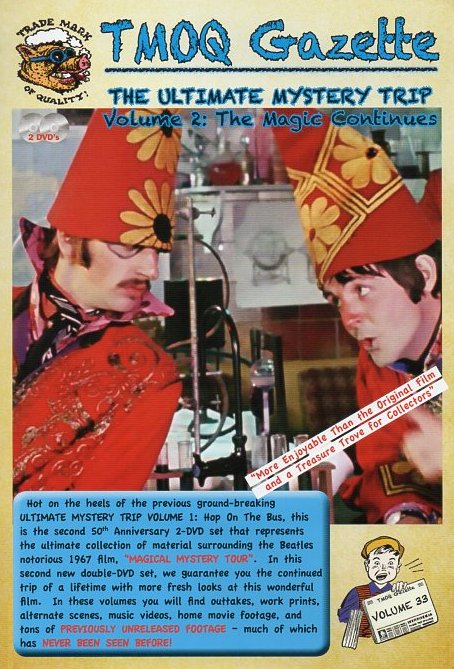 But if you want some extra material to round out our knowledge of this ill-fated production, you have some scenes here (some with sound, some silent) that didn't make the cut. There are also not-remarkably-different versions of some of the quasi-music videos of Beatles songs that were highlights of the film, including "Blue Jay Way," "I Am the Walrus," and "Your Mother Should Know." And if you want the 1988 LaserDisc version of the original film ("considered by most to be the best-ever (and unadulterated) version of Magical Mystery Tour," according to the liner notes), well, that's here too.
This does not validate the liner notes' claim that "it is our aim with these new double-DVD sets to prove that the critics were completely and utterly wrong all those years ago – or at least, they would have been if the Beatles had used some of the fascinatingly quirky footage that was left on the cutting room floor." If anything, it seems to demonstrate that the final cut, for all its flaws, actually cherry-picked the highlights of what was filmed. Unless, that is, you consider the likes of an extensive scene of the cast stopping for fish and chips a vital omission.
It does say something about the value of the Magical Mystery Tour film that the most interesting bits here actually don't feature the Beatles, those being a brief excerpt from a documentary on supporting actor/comedian Ivor Cutler; a different version of the Bonzo Dog Doo Dah Band doing "Death Cat for Cutie"; and a sequence of Traffic larking around to "Here We Go Round the Mulberry Bush" that didn't make the original. The best feature of these DVD sets might even be the liner notes, which despite their over-exuberance are quite informative, and in some ways better than the average historical liner notes on commercial archival DVD releases.
10. The Rising Storm, Calm Before…The Rising Storm. I thought enough of the Rising Storm's sole album, 1967's privately pressed Calm Before, to feature them in my book Unknown Legends of Rock'n'Roll. I also need to note I'm one of the guys interviewed in this half-hour documentary, if that's thought to make its inclusion in this list biased. Still, you do have to stretch things to make even a thirty-minute film based around the band, considering both their short, obscure career and the absence of any footage of the group from when they were active in the 1960s as students at Phillips Academy in Andover, Massachusetts.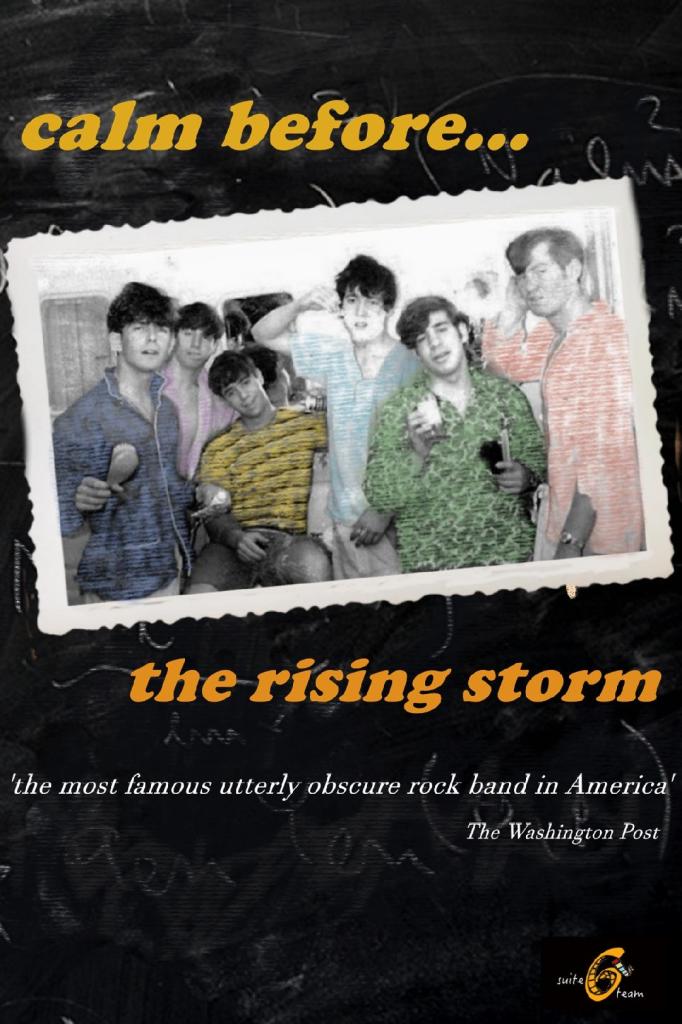 This short does its best to compensate, however, with first-hand interviews with all of the members of the band, along with some vintage photos and other commentators besides myself. As I've expressed in print, their LP is one of the few garage band vanity pressings of the time that's really good, especially the folk-rockish originals. The story of how its reputation among collectors (and value, for original copies of the LP) escalated over time is also interesting, and uncommon even in the land of nerdish collectordom. So far this doc's played at a few film festivals; it's not yet known how widely it can be screened and released.
Honorable mention: Two documentaries I put on my best-of lists from 2016 and 2017 were issued on DVD in 2018, both with extra features. The bonus material isn't good enough to merit listing either of them again in 2018's Top Ten, but they're now more widely available if you haven't gotten to see them yet.
Bang: The Bert Berns Story, an excellent film on the legendary 1960s producer and songwriter, now has 64 bonus minutes of interview material that didn't make the main feature. Like many such extras, they actually testify to how shrewdly the interviews used in the final cut were chosen, since they don't contain many particularly interesting observations. There are a few good bits here and there, like Ben E. King's confession that he gave a disc jockey some payola, and Paul McCartney's characteristically enthusiastic recollection of how the Beatles found and covered "Twist and Shout." Overall, however, it fits into the clichéd category of something you only need to see once, as many of the other bonus interviews are kind of dull and/or meandering.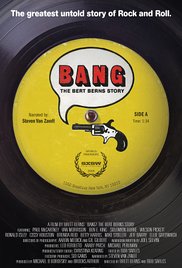 Long Strange Trip: The Untold Story of the Grateful Dead was one of the longest documentaries of any sorts of recent years, lasting about four hours. The expanded DVD edition has a couple hours of extras, mostly devoted to previously unreleased footage of the Dead's visit to England in May 1970 to play the Hollywood Music Festival. Even if you're a Deadhead, that footage's pretty disappointing, as it's mostly in lo-fi black-and-white (with occasional color scenes), and comprised mostly of boring coverage of the band arriving in London and wandering around the countryside, backstage, and press functions. The segment where Dead play at the actual festival is downright subpar, its poor sound scarred by faint and often nearly inaudible vocals.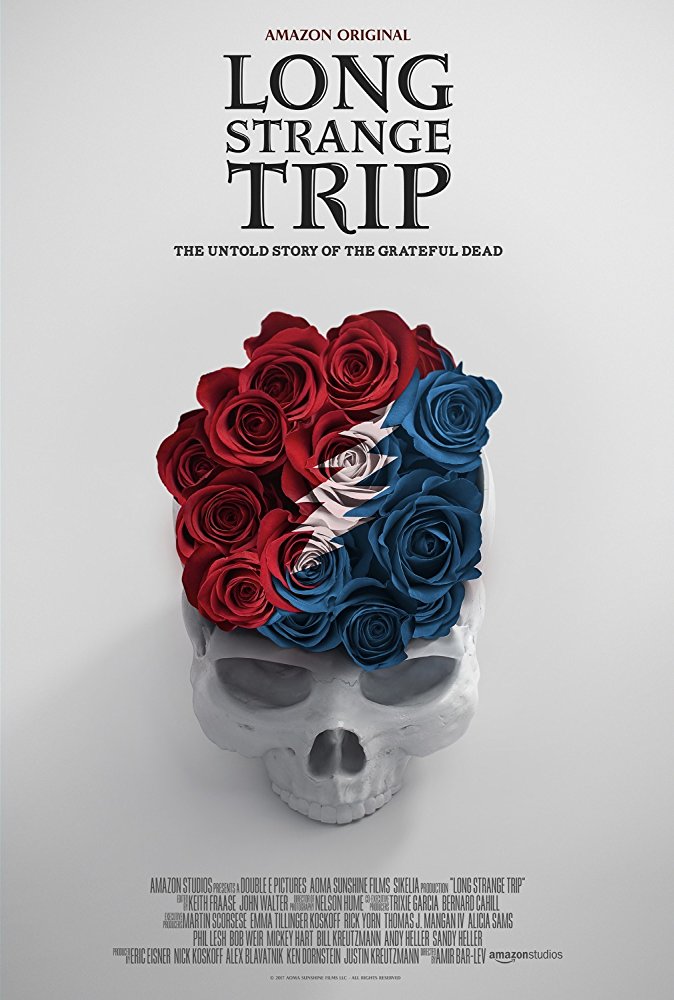 In its favor, a reporter does a fairly interesting ten-minute interview with Jerry Garcia, and you see the band rehearsing (in better sound) the harmonies for "Candyman," which would appear on American Beauty later in 1970. The DVD also has a commentary track by director Amir Bar-Lev and editor John Walter, in which it's noted that Gus Van Sant was at one time going to direct the documentary, and—even more surprisingly—he backed out as "he had been so repelled by the craziness around the Grateful Dead that he decided he couldn't deal with it."
Coming tomorrow and the next day: my lists of the best rock history books and reissues of 2018.