When I write about places to see and walk, bike, or hike, I try to find ones that aren't so well known. The Japanese Tea Garden in San Francisco's Golden Gate Park, in contrast, is very well known. Built in 1894, it's the oldest public Japanese garden in the United States. It's a major attraction in a park that itself is a huge tourist attraction. So why post about it?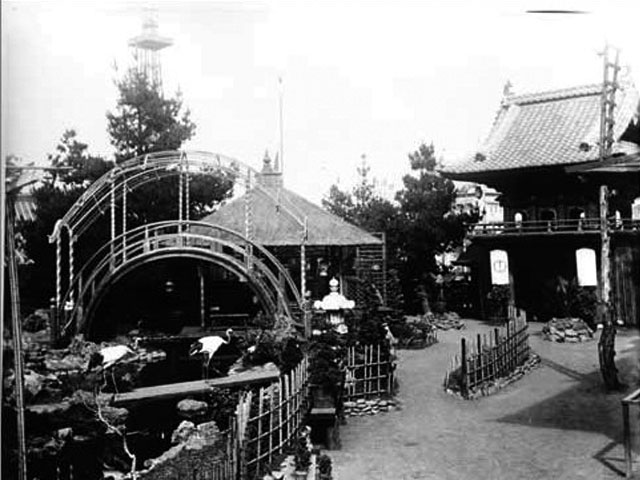 It's not so well known that on Monday, Wednesday, and Friday, entrance is free about 9am and 10am. It's hard to get into anything free these days, let alone in the Golden Gate Park museum concourse, where it costs $18 to ride the new ferris wheel, $15 for the de Young art museum (special exhibits not included), and more than $30 for the California Academy of Sciences.
The tea garden is $12 ($10 in the winter, $7 for San Francisco residents), and while that's not wholly unreasonable, plenty of people have less money to spend over the last year or so. That also means some people have more time to take advantage of freebies. Unlike the nearby botanical garden, this free admission is for everyone, not just city residents, no matter what part of the Bay Area or indeed world you might call home. (The botanical garden is free for everyone between 7:30am-9am, but only free to city residents otherwise.)

Of course, a lot fewer tourists from around the world are traveling anywhere anywhere these days. But if you do live in the Bay Area, that also means you'll find the tea garden pretty uncrowded, even during free admission hours. That's how it was last week when I took advantage of the free hour for the first time, though I've been there a few times over the last few decades during regular paid admission hours.
Here are some images, taken during my visit, of what you'll see in the small but meticulously maintained grounds: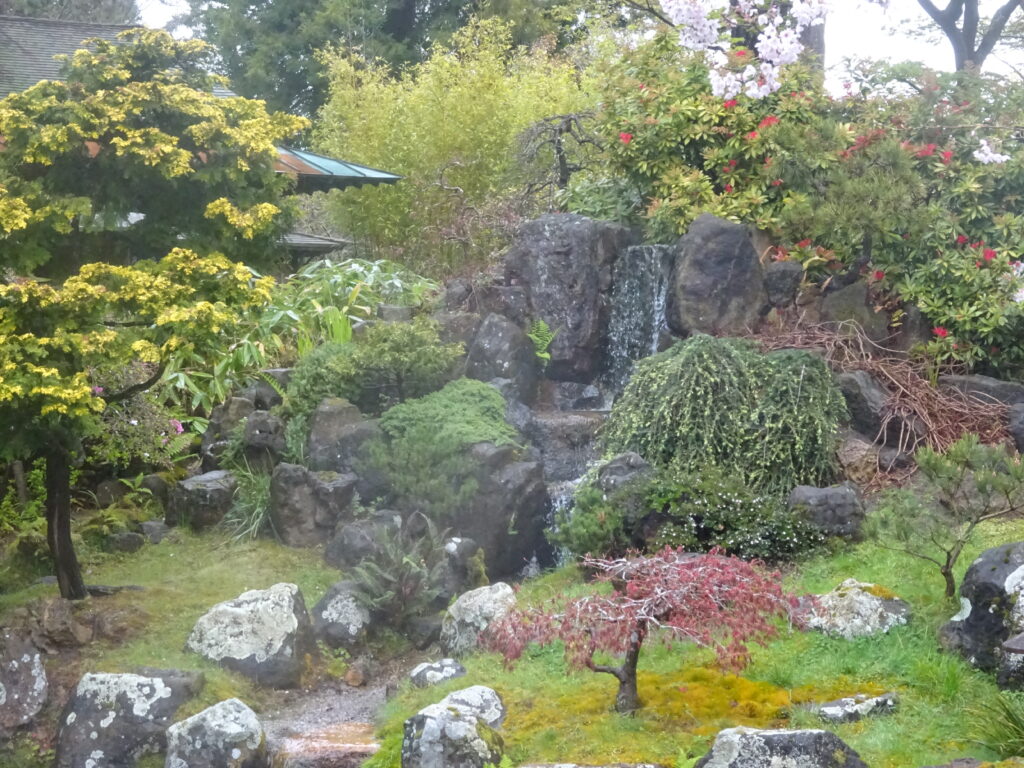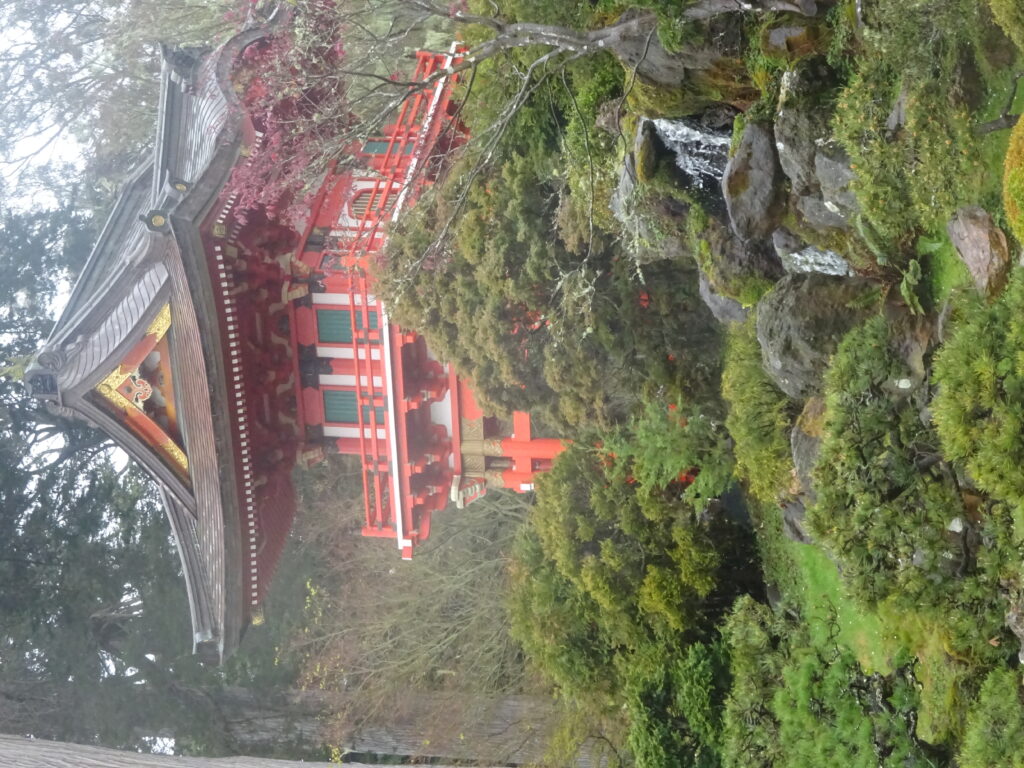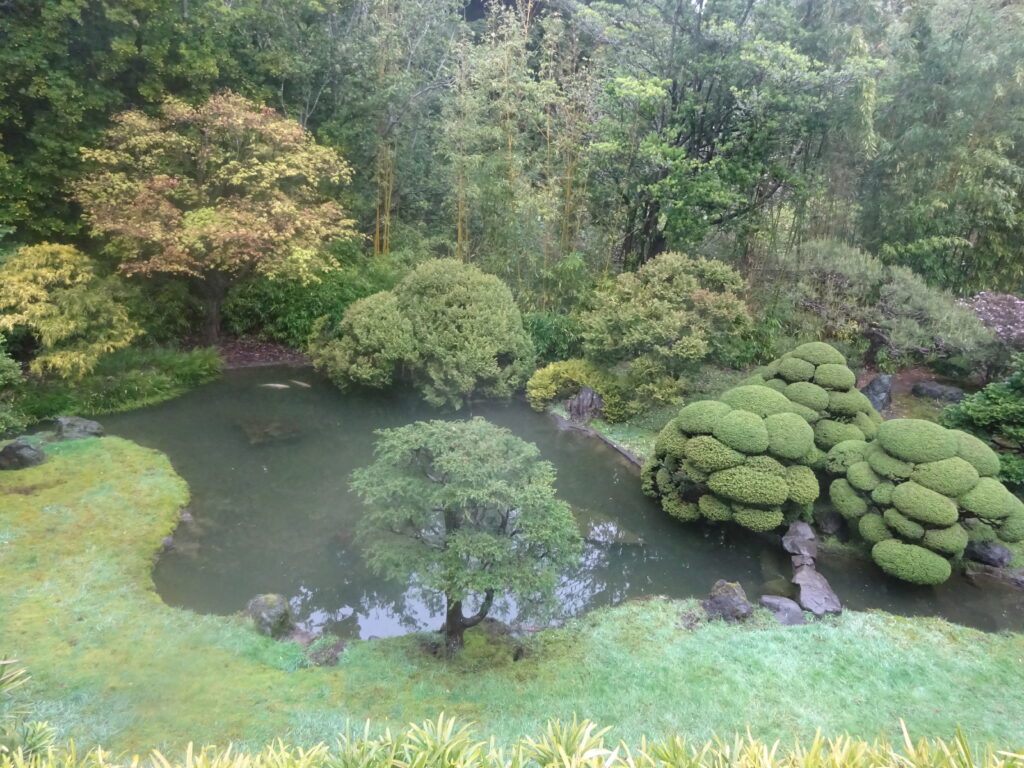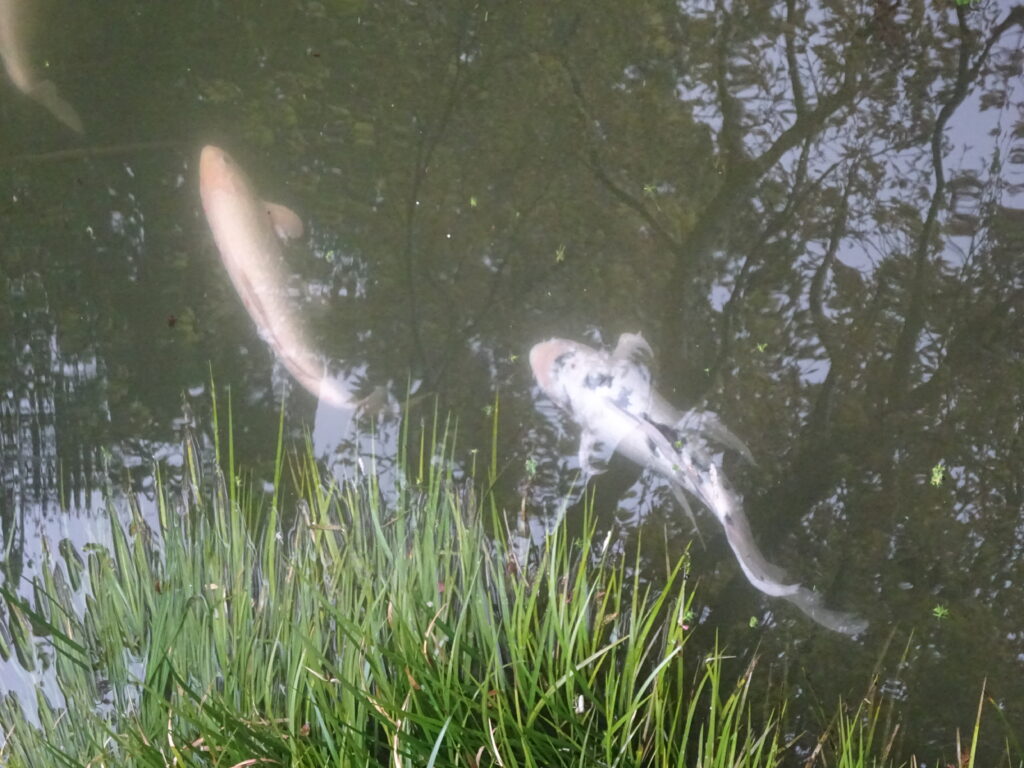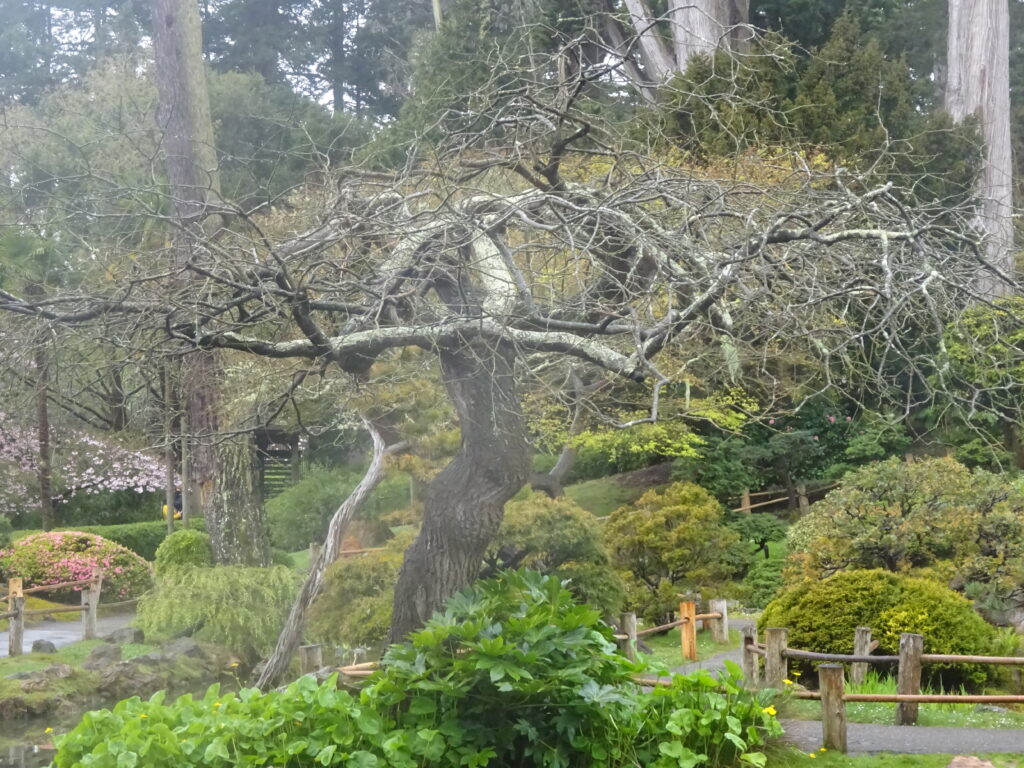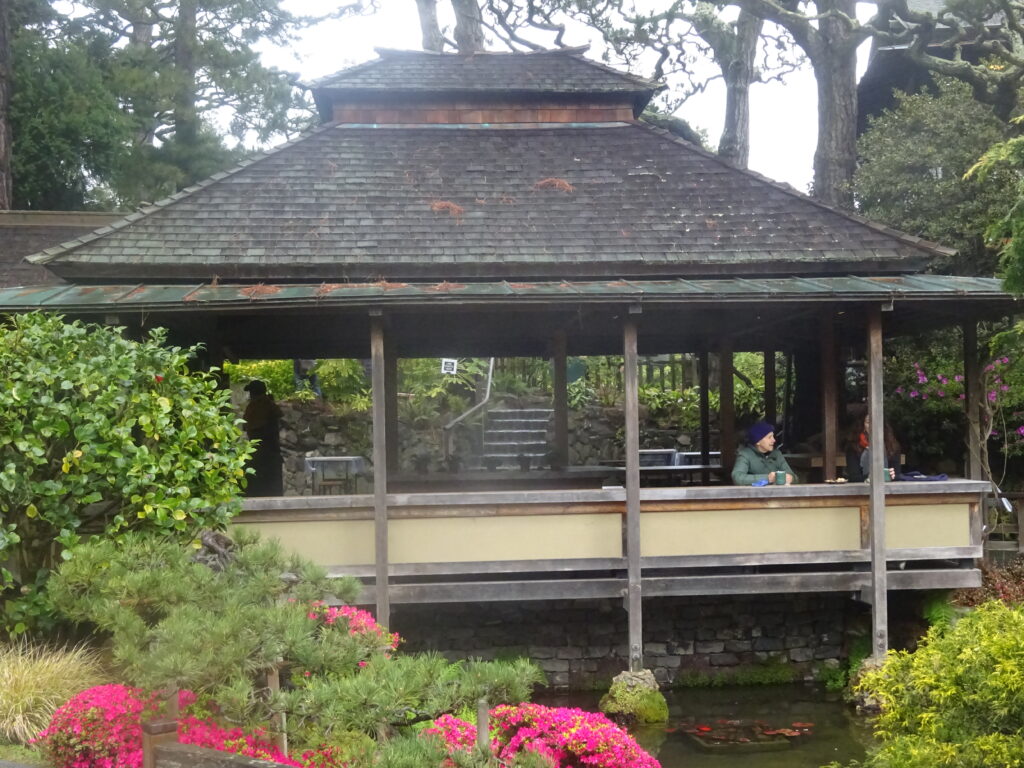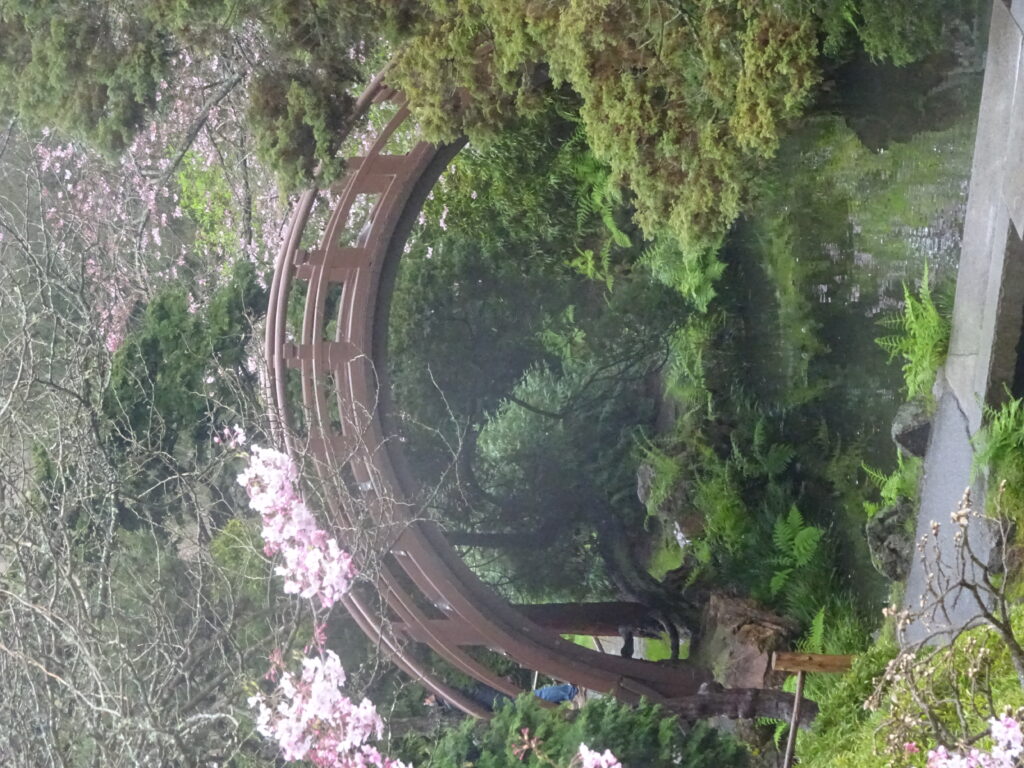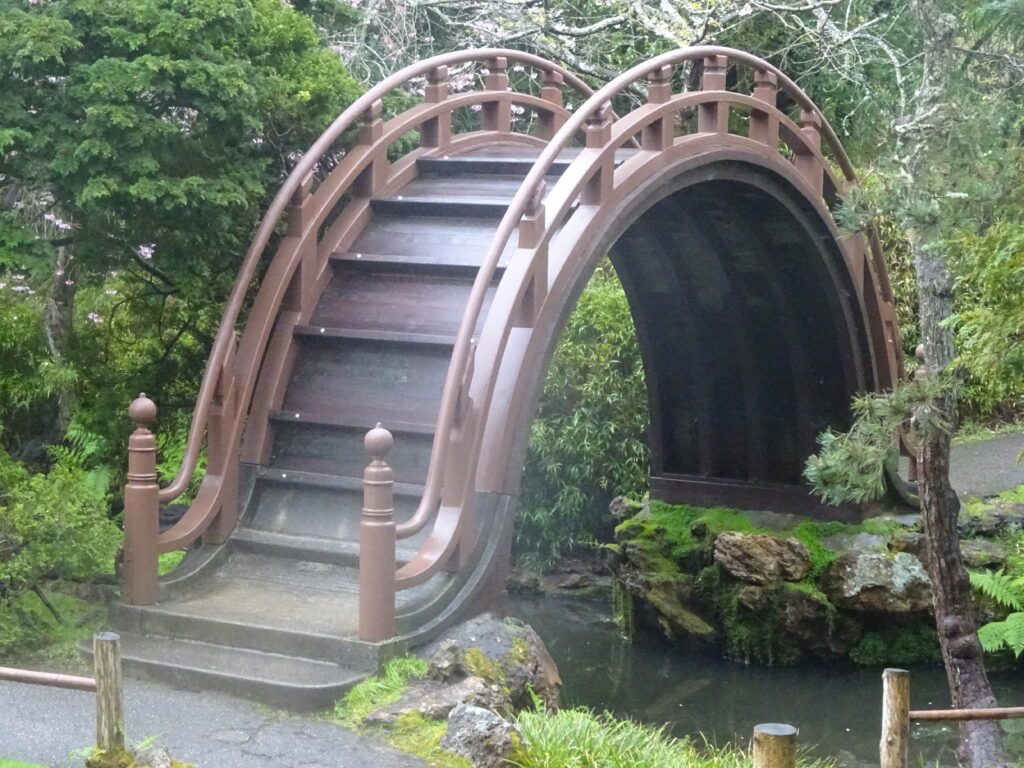 As noted, nearby is the new ferris wheel, though it's not yet known if this will be a permanent addition to the museum concourse. It was so foggy when I took this at 8:45am that someone said it looked like a photo from the 1890s: