The Albany Bulb is not a light bulb, and it's not in Albany, New York. Just north of Berkeley, California, the Albany Bulb is an open space/parkland by the San Francisco Bay. Part of the small town (again, just north of Berkeley) of Albany, it's easily reached by going all the way down Buchanan Street toward the water. You wouldn't necessarily guess that it occupies former landfill, as it's filled with vegetation, walking paths, and, more unusually, public art.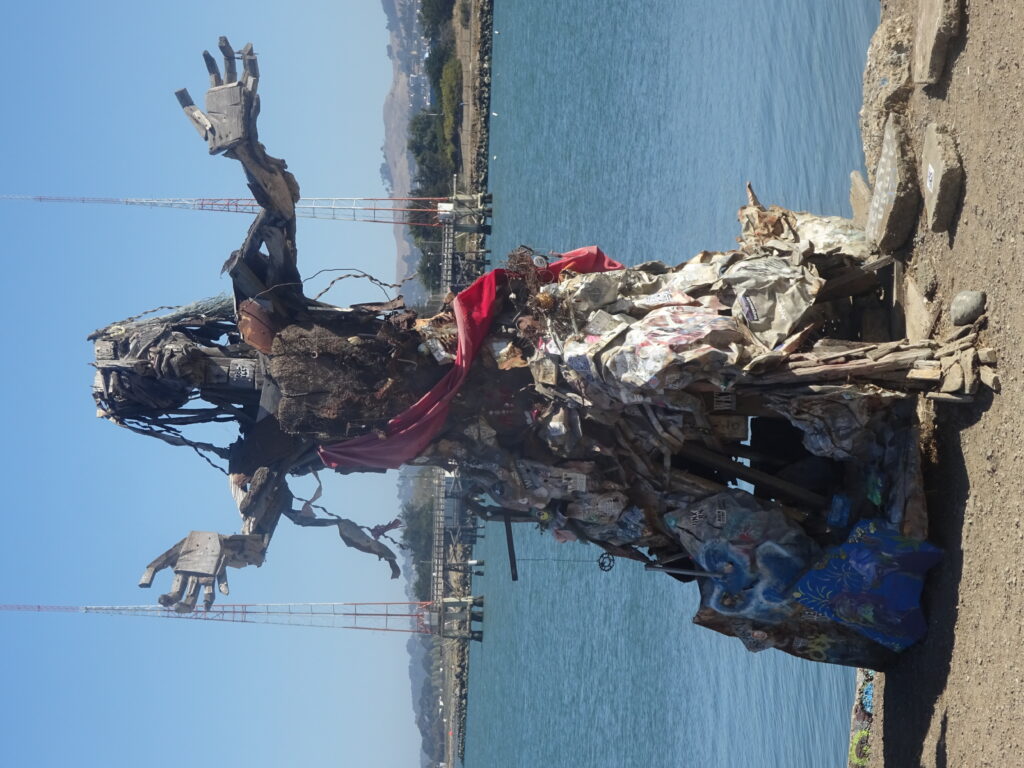 When you start your walk near the end of the parking area and small beach, you wouldn't suspect the northwest area is full of public art, as nice and scenic as the main approach looks: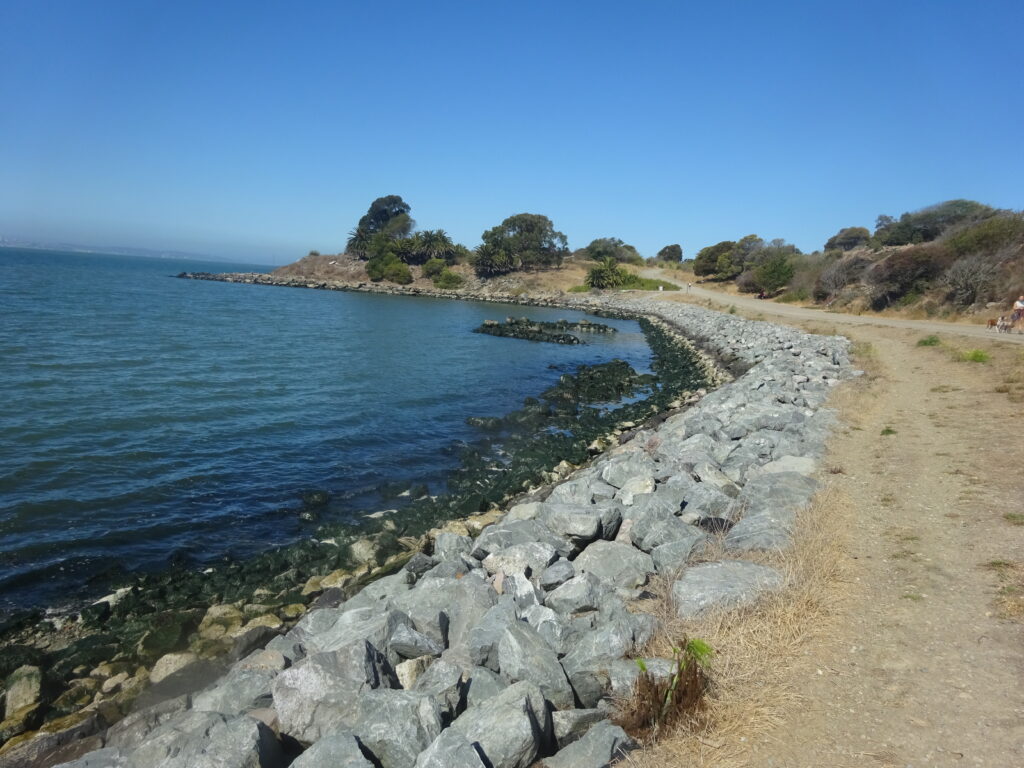 If you veer to the left where the trees are in the distance, instead of following the main trail, you'll come across some interesting rock graffiti: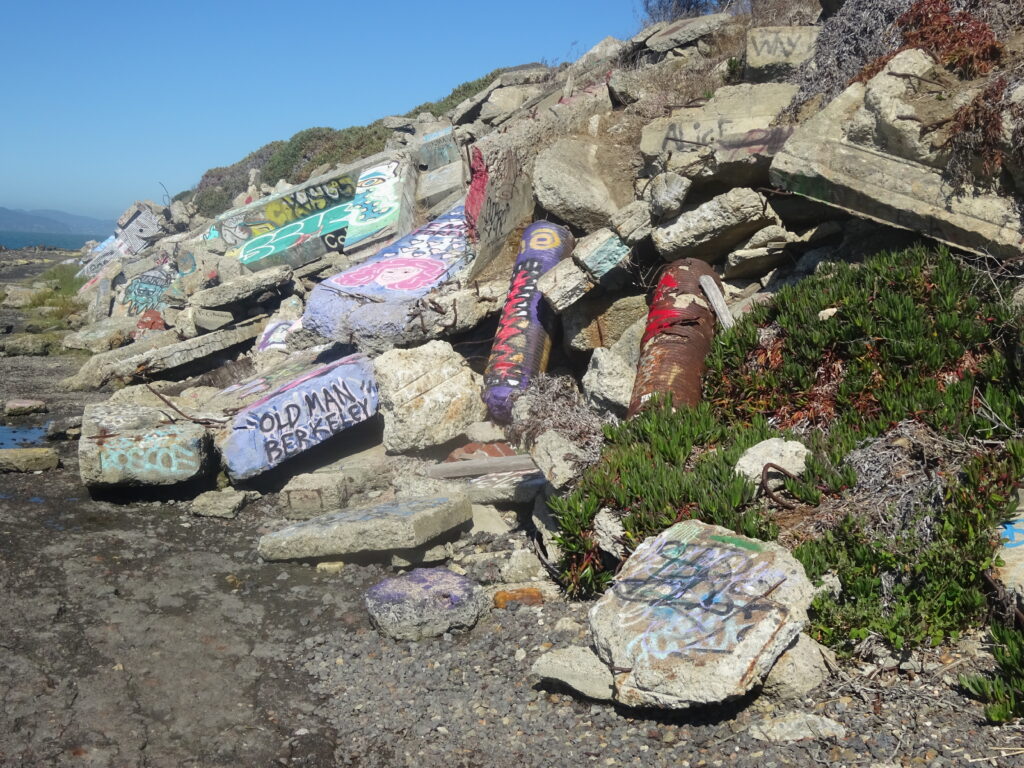 And some yellowstone — and we don't mean the huge national park: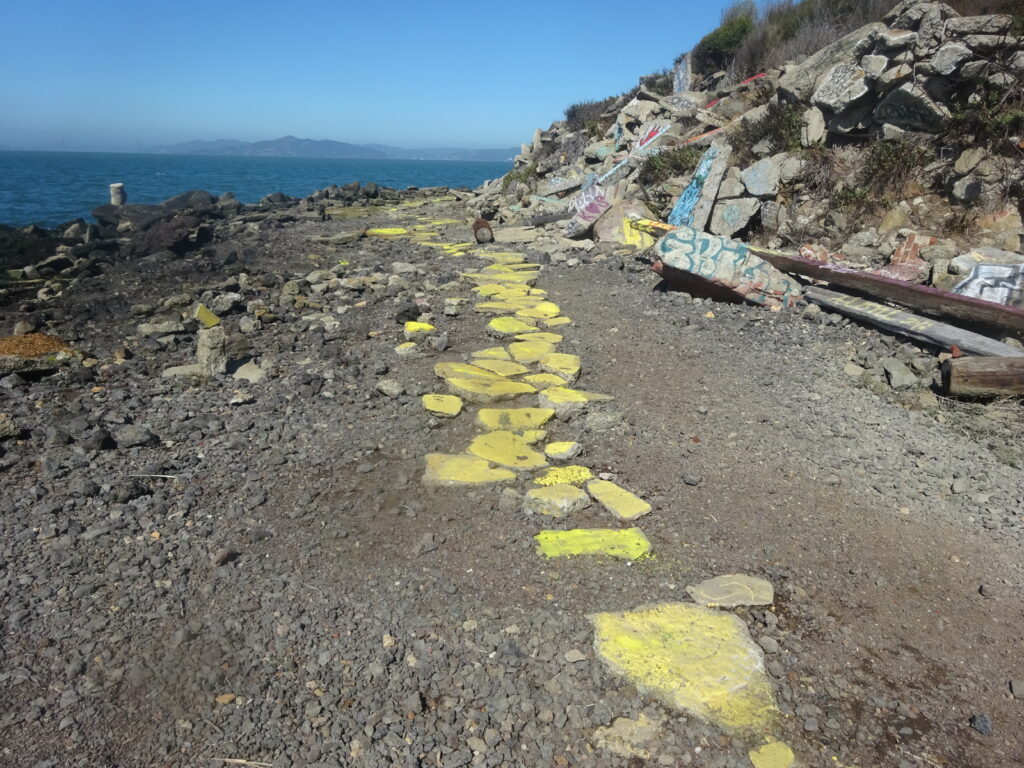 Going back to the main path and then turning toward the smaller paths that run near the water's edge, more dedicated standalone artwork appears: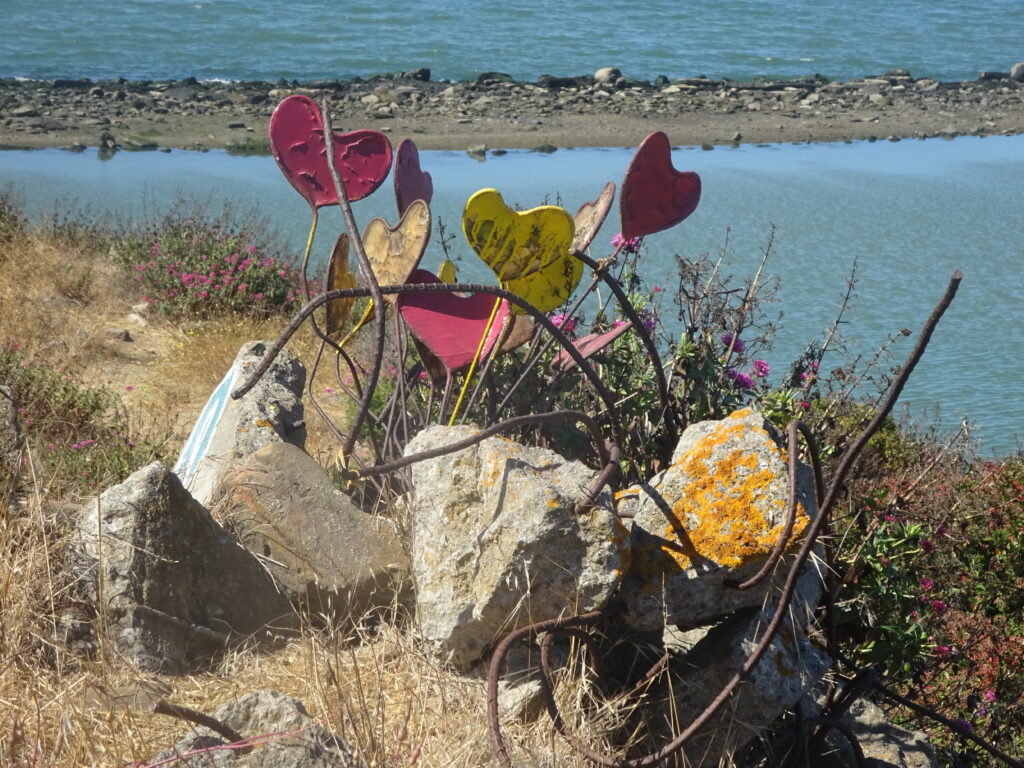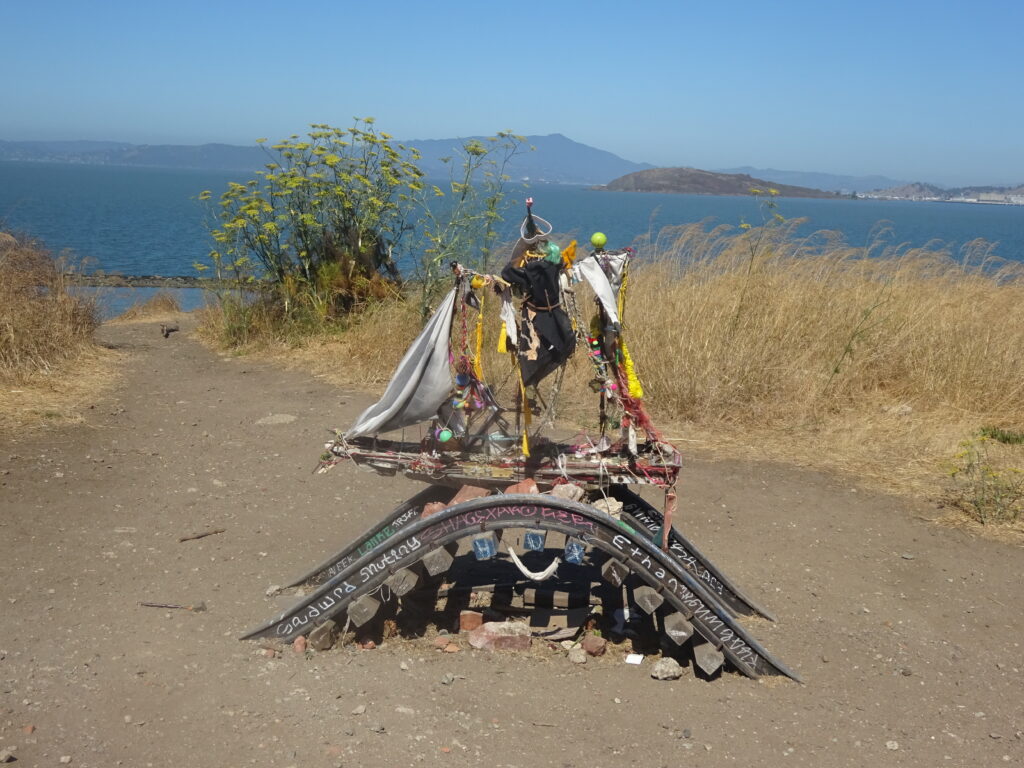 But the bulk of the sculptures are found by following the main path north until it hits the water. This curved space has not only the big statue featured at the top of this post, but also several other sculptures from scrap: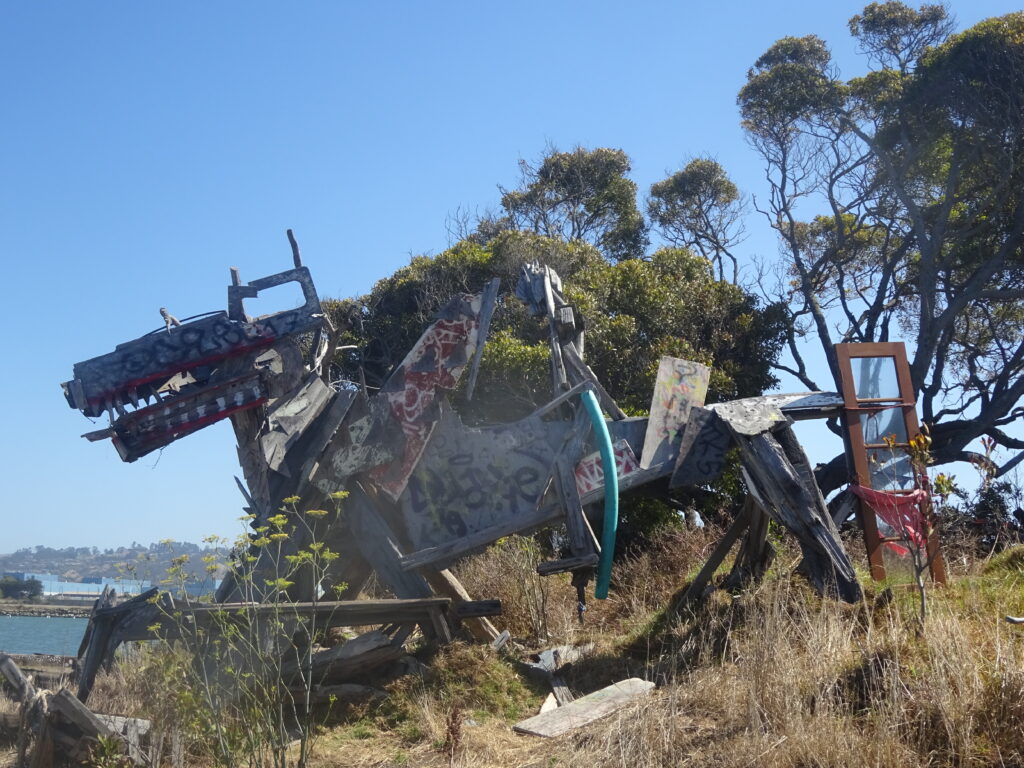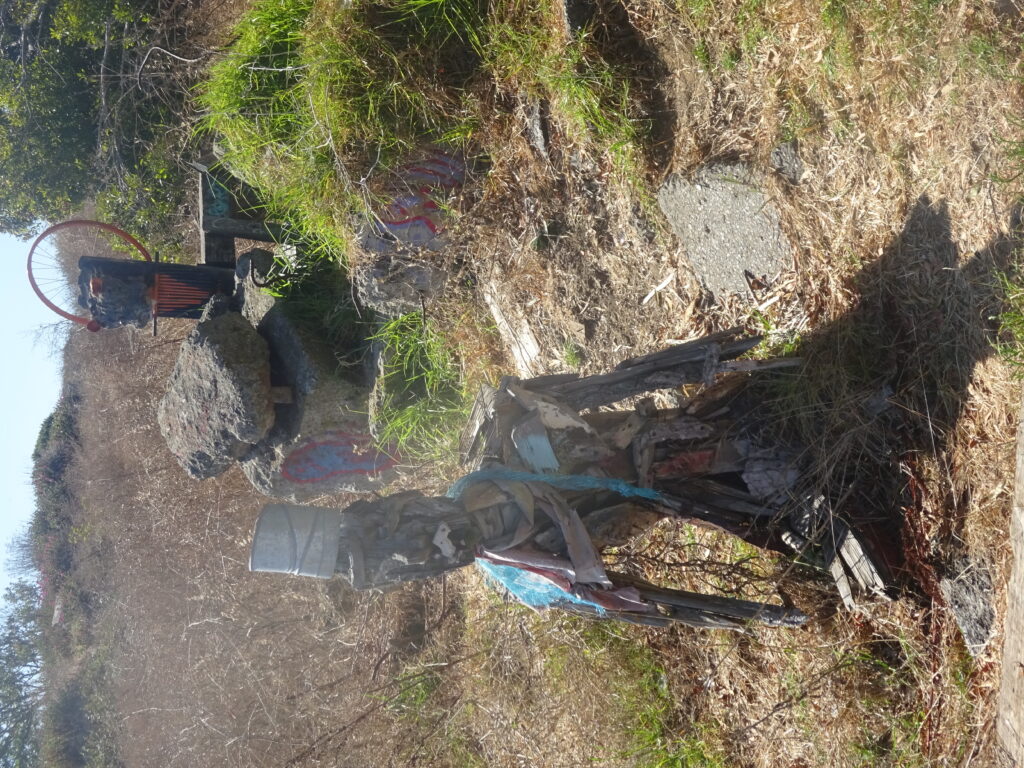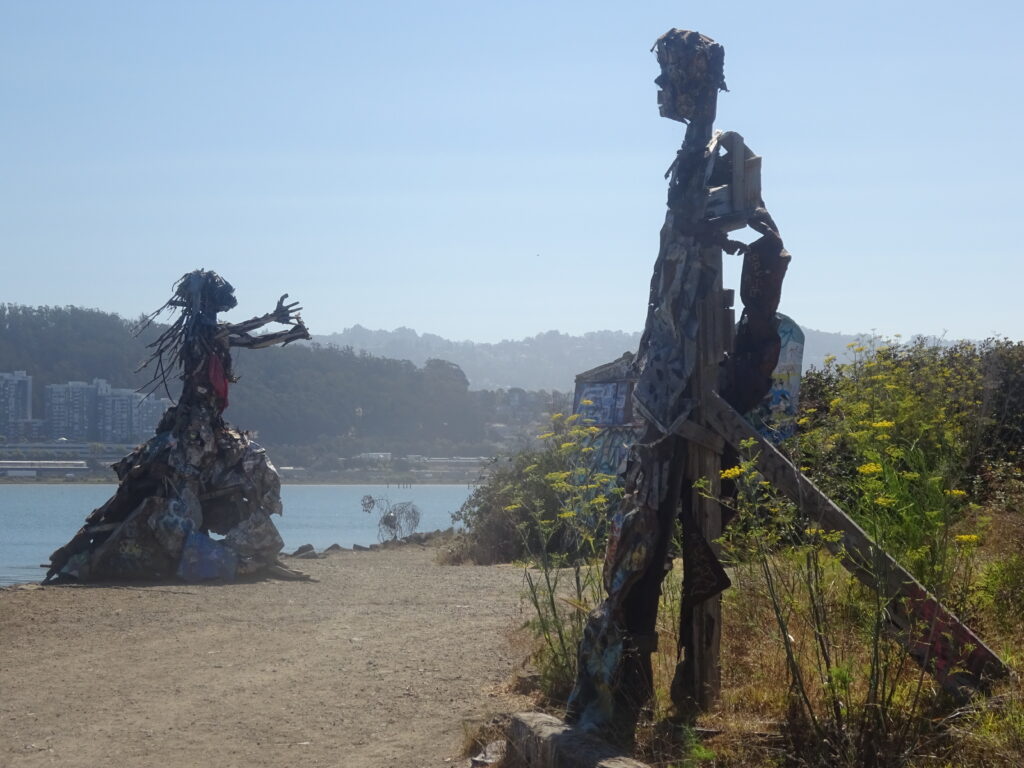 Plus smaller wire sculptures: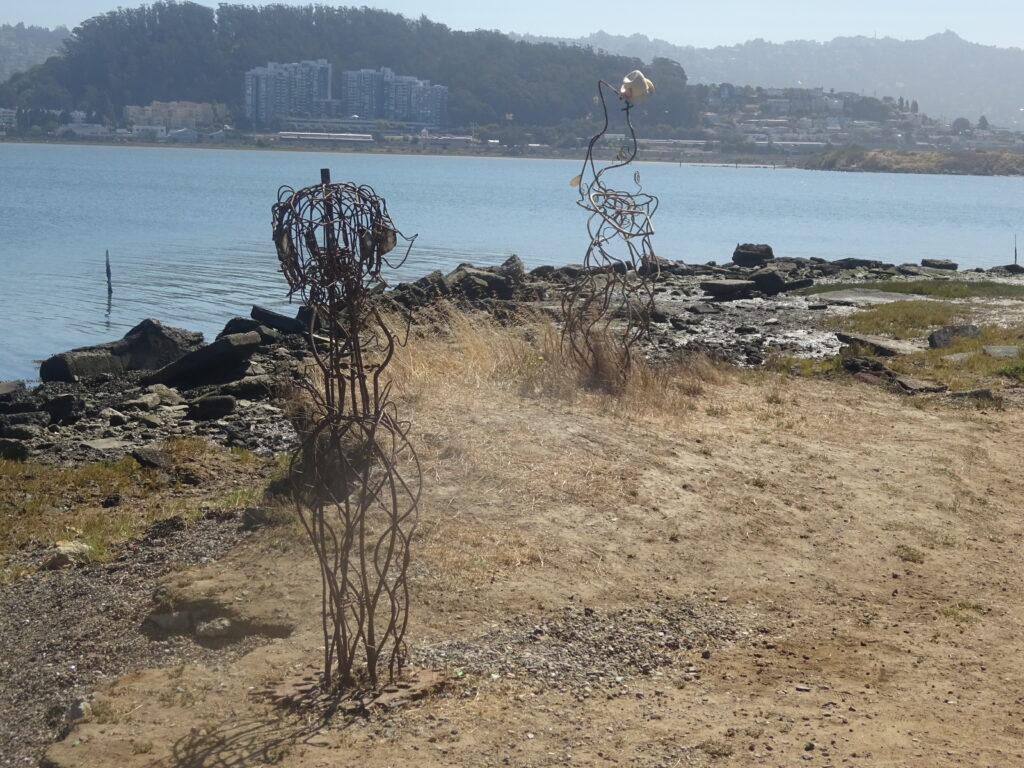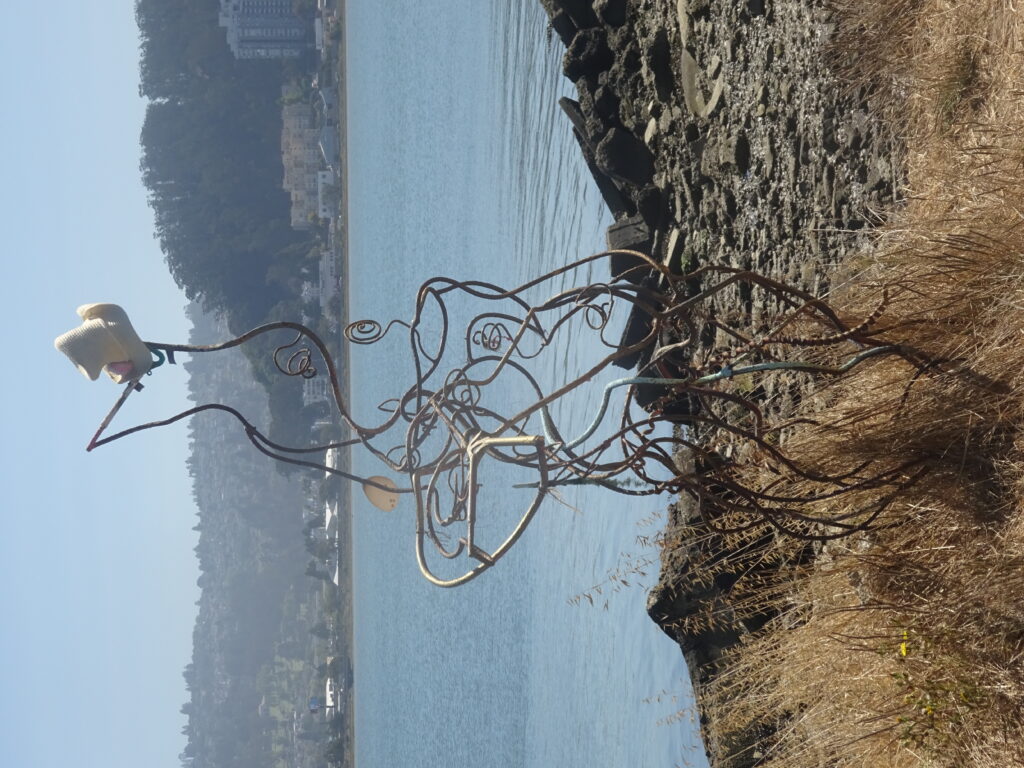 And yet more modest ones: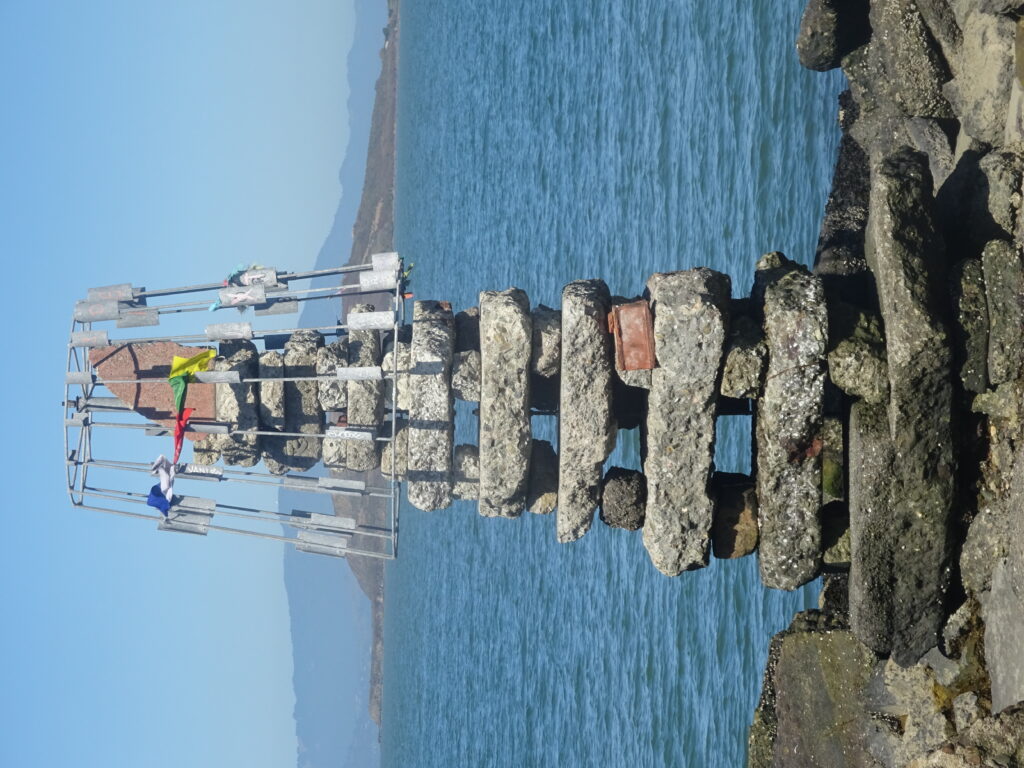 You might call this one "somewhere there's a feather," in honor of the early Jackson Browne song Nico put on her first album: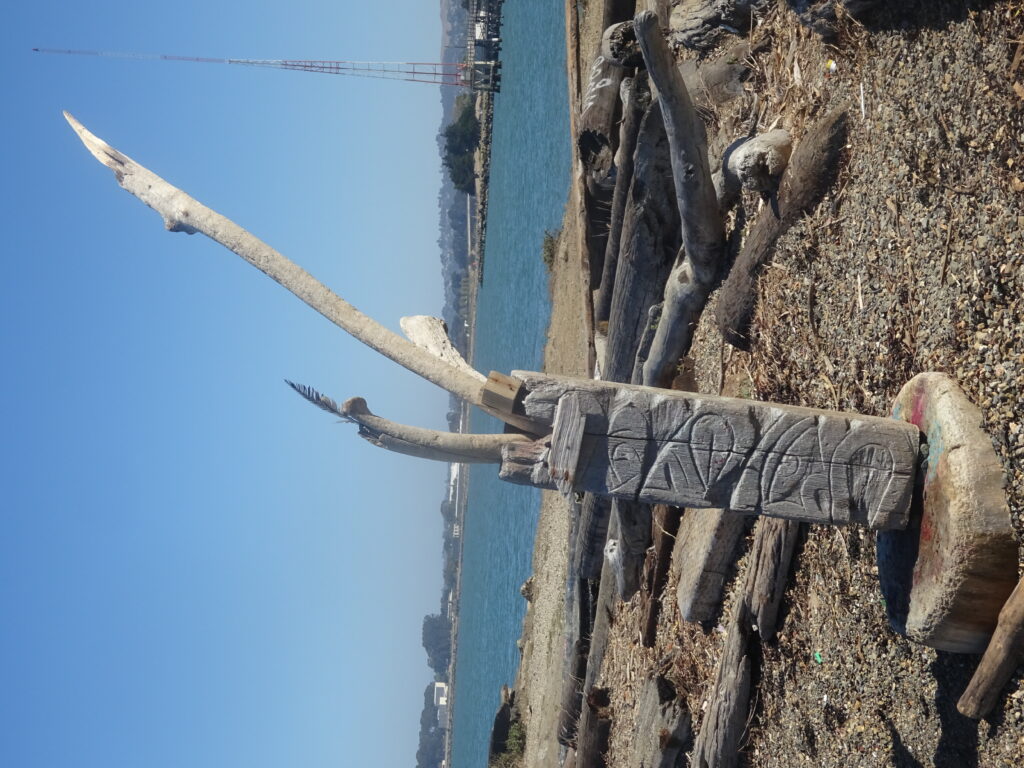 And a reminder, on rock graffiti, that we're in the year 2020: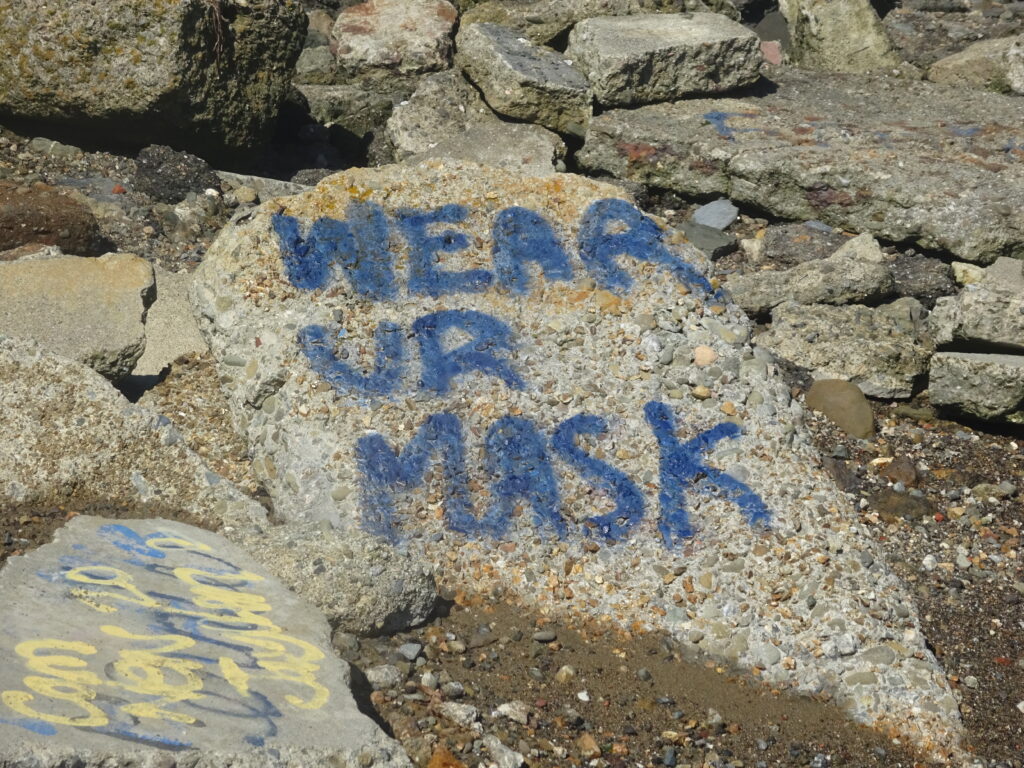 Plenty of dogwalkers are on the route, and while it's hard to know what they think of the art, some of them sure like the water: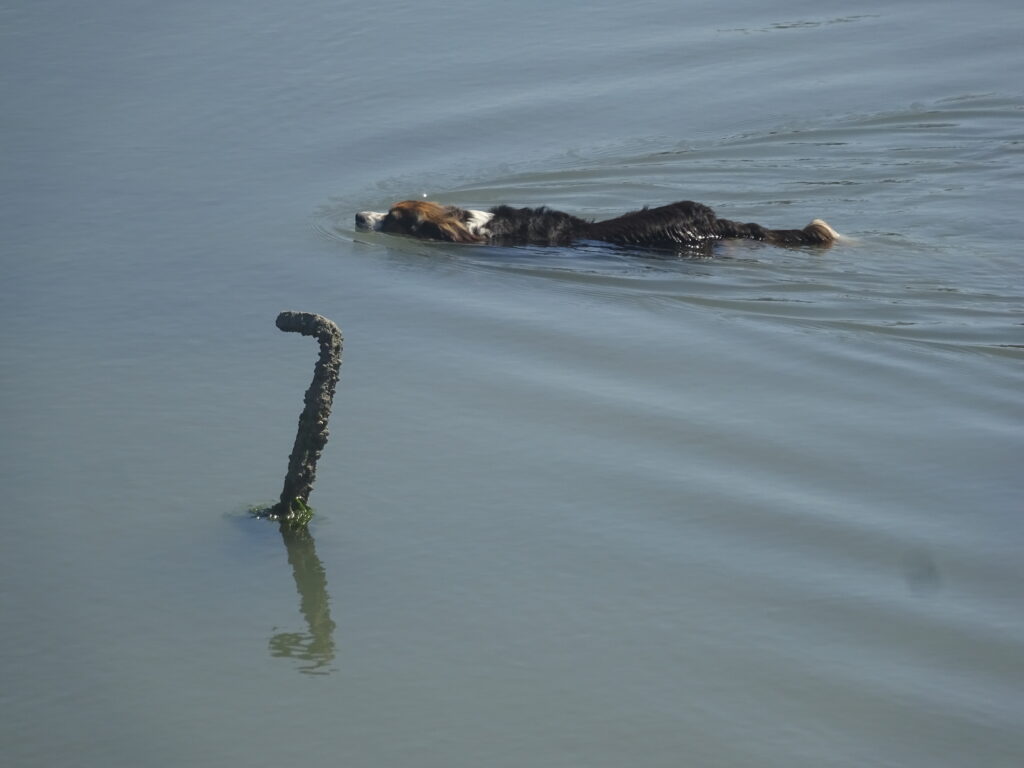 Some artwork's off the main path, like this piece you might see on your walk back: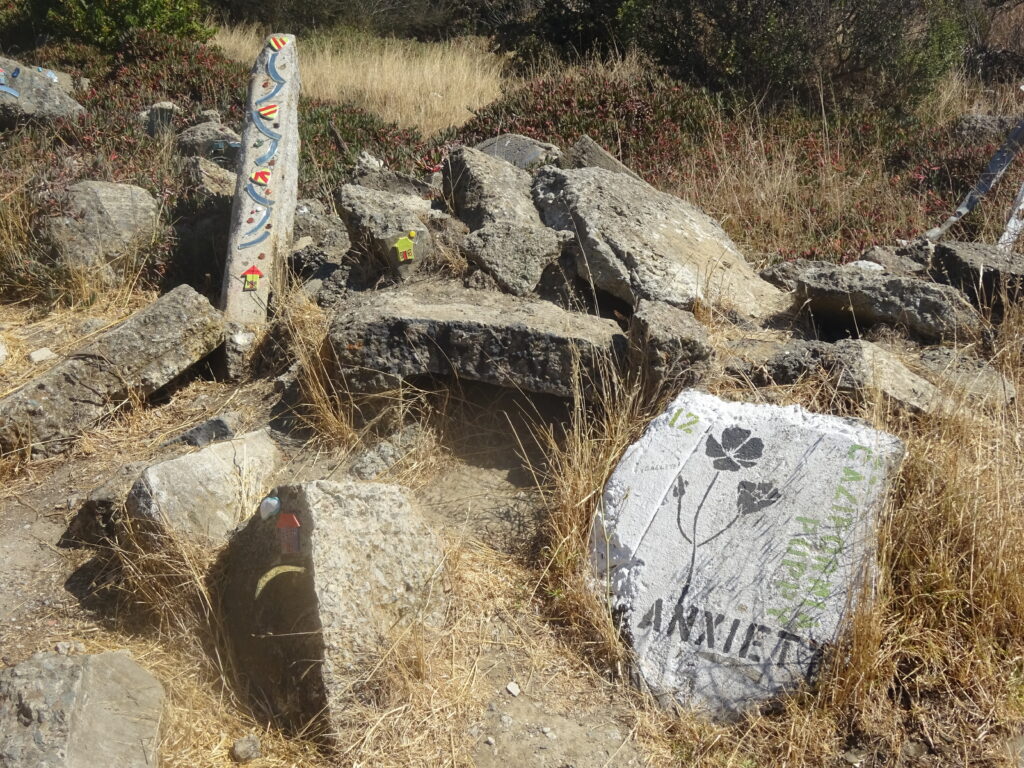 For a spot so peaceful on a warm summer day, with a bunch of relaxed socially distance walkers, the Albany Bulb's sparked its share of controversy over the years. It was established as a public parkland of sorts after efforts from citizens over years to prevent development in the area. Exposed to the elements, much of the artwork that's been there in the 21st century has deteriorated or disappeared. So what you see on any given visit may well vary. But there should be quite a bit of it, if my visit in August 2020 is any indication.