The recent Joni Mitchell box set Archives Vol. 1: The Early Years (1963-1967) presents no less than five CDs of previously unreleased material. All of it predates her first album. I've written about the box, which is very good, elsewhere. But it not only has fine music. What it contains seems in a way unique among performers of her significance and era. As I've written, "No other performer of Mitchell's stature wrote and performed such a rich and impressive wealth of music before making their vinyl debut."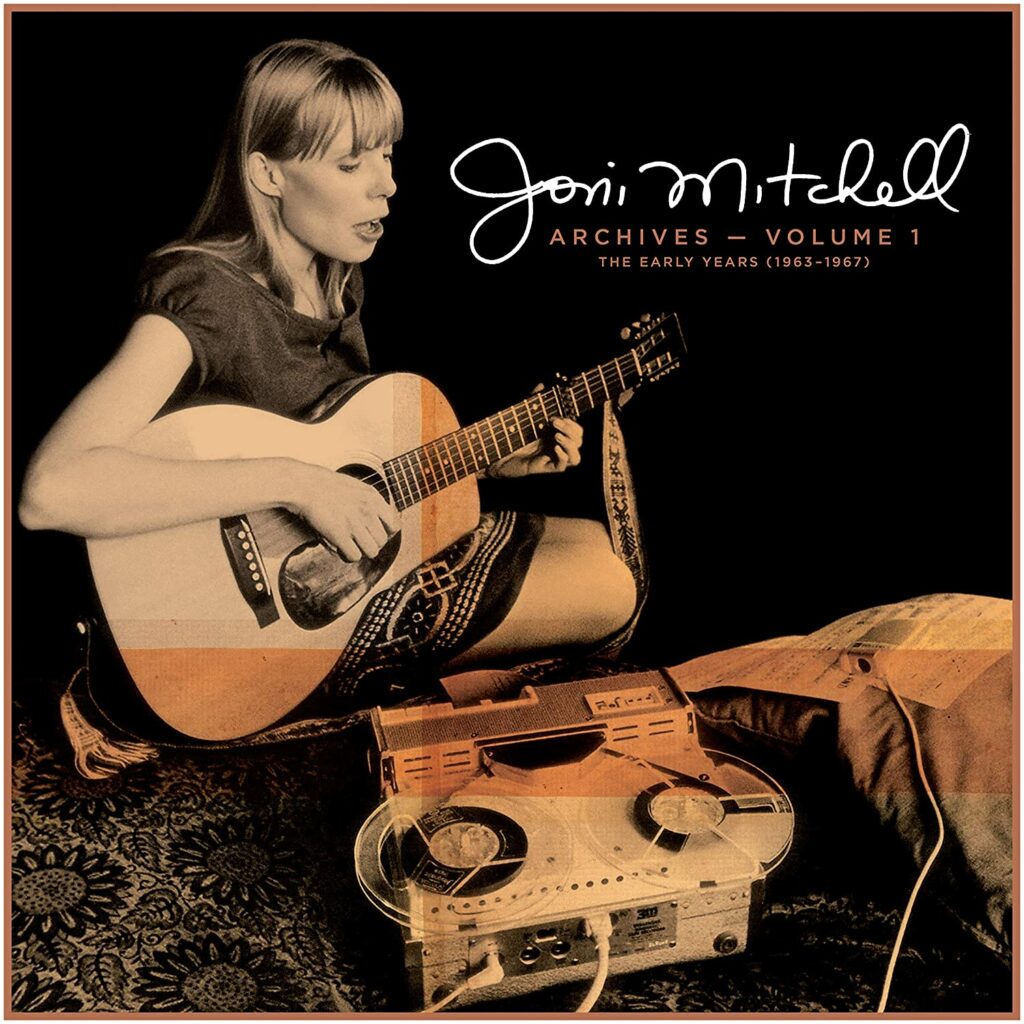 That doesn't mean that Mitchell was the best artist of all time, or even the best at the beginning of a career. This bountiful pre-vinyl output seems as much a product of circumstance as talent. If she'd made her debut in 1964, she would have recorded a pretty good Judy Collins-style album of traditional folk songs that would have been a considerably above-average LP in the style (much like Collins's first albums were), if dated.
If she'd recorded an album in late 1966, it would have been a pretty strong singer-songwriter folk album of original material. And it would have had some standout songs she'd already composed by this point ("The Circle Game," "Night in the City," "Urge for Going," "Eastern Rain"), though not as many strong ones as were in her repertoire by the time of her 1968 debut Song to a Seagull.
Why didn't she start her official discography earlier, especially considering pretty well known artists like Ian & Sylvia, Buffy Sainte-Marie, Tom Rush, and George Hamilton IV were already covering some of her songs by 1967? There's no easy pat answer, but it seems to come down to a couple factors. She wanted much more control over her work than most artists do who sign her first contract, extending to being able to draw and design her own album covers. That probably put off some labels who otherwise would have signed her before she got her contract with Reprise.
Also, unlike almost every other folkie of note in the mid-'60s, she didn't go electric, not starting to use full-band accompaniment on her albums until the early 1970s, well after she was a star. That might have made her seem outdated or at least commercially unpromising, though her actual compositions, guitar playing, and vocalizing were modern and innovative. And as hard as it might be to believe now, at her outset she might have been considered more of a songwriter than a singer or performing artist, and someone whose value primarily lay in having others cover her songs. The first artists to have hits with Mitchell tunes, after all, were not Joni, but Hamilton IV (who had a country hit with "Urge for Going") and, of course, Collins with "Both Sides Now."
There's your fairly condensed explanation/speculation as to why Mitchell ended up with such a backlog of good material before her first album. Fortunately it was often recorded in live concert tapes, radio and television programs, and home demos, many of which are heard on the Archives Vol. 1 box.
What about, however, the pre-vinyl output of some of her peers? How does that measure up to Mitchell's? Was there anyone whose pre-official discography work was anything like this?
Here's a survey, by no means all-encompassing, of the "pre-" work of a dozen top 1960s acts, weighted toward my personal favorites. No one had as extensive and impressive entries in this department as Mitchell did, but almost all made some noteworthy recordings during those formative times, now often (but not always) commercially available. Some made some early recordings that were great, if not as great as their famous classics. Some made barely any recordings, or barely any notable ones. But as the cliché goes, it was a place to start.
The Beatles. Why not start at the very top, with the greatest musical act ever? There are a fair number of Beatles recordings predating their debut "Love Me Do" single. The most significant by far are their fifteen demos at their unsuccessful audition for Decca Records on January 1, 1962, when Pete Best was still their drummer. There are also a half dozen lo-fi songs they did with Best for the BBC in the first half of 1962; a couple tracks, again with Best, for their June 1962 audition for EMI; and a fiery August 1962 live version of "Some Other Guy" at the Cavern in Liverpool with Ringo Starr.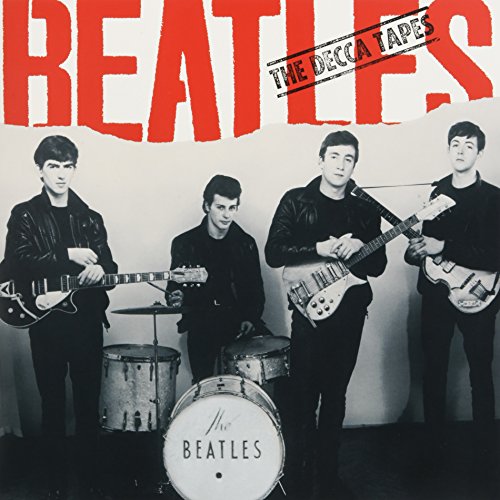 Yes, there are various other odds and ends, going back to a 1957 very lo-fi Quarrymen performance; shambling lo-fi 1960 rehearsal tapes; and their sessions backing Tony Sheridan in Hamburg, at which they managed to lay down a couple tracks on their own. Except for those two tracks ("Ain't She Sweet" and the instrumental "Cry for a Shadow"), those other pre-1962 recordings are too rough and unrefined to merit much listening, other than for their historical value.
Although I like their Decca demos, they're way less mature, and far less impressive, than what they'd be writing and recording by the "Please Please Me" single in November 1962, and the Please Please Me album in February 1963. For one thing, only three of the songs are Lennon-McCartney originals, and none of them were deemed strong enough for the Beatles to record when they signed with EMI, though all of them were given to other artists ("Like Dreamers Do" to the Applejacks; "Love of the Loved" to Cilla Black; and "Hello Little Girl" to the Fourmost). But also, the group sound much less confident, and their musical skills rather skeletal compared to where they'd be in a year or so. I write much more—almost 10,000 words, in fact—on the Decca sessions in my book The Unreleased Beatles: Music and Film, and you can read that section online here.
My basic stance is that although the Beatles were crushed to fail the audition, it might have been the best break they ever got. It gave them considerably more time to write songs considerably better than what they had at the beginning of 1962. It gave them time to replace Best with Starr. It gave Paul McCartney time to find his own vocal style—he often sounds like he's imitating Elvis Presley at Decca. And maybe most crucially, if they had signed with Decca, they wouldn't have been produced by George Martin, who was the best possible producer for the Beatles.
The Beatles sound better on their BBC sessions in March and June 1962. In fact, they sound pretty good, and definitely a band that should have been signed, even if the surviving tinny tapes were recorded by putting a player next to a radio speaker. But only one of the songs, "Ask Me Why" (later the B-side of "Please Please Me"), was original. Only on the August 1962 live performance of "Some Other Guy" at the Cavern—raunchy and hard-hitting, despite the thin audio—do you get a pretty full sense of the magic that would overwhelm the world.
That magic isn't at all present on the Tony Sheridan sessions. "Ain't She Sweet" is a pretty perfunctory version of a Tin Pan Alley standard, if run through Gene Vincent, and with an identifiably John Lennon vocal. "Cry for a Shadow" is a kind of cool, haunting driving instrumental, but not at all the sort of stuff in which the Beatles would specialize. The two June 1962 tracks from the Decca audition are rather tame takes on "Love Me Do" (with erratic drumming from Best) and "Besame Mucho" (done better by the band at Decca and on the BBC).
So the brief verdict: plenty of promise on this pre-official debut material, but no match for what they were doing even by their second single.
The Rolling Stones. In contrast to the Beatles' Decca demos, the Rolling Stones' rough equivalent—five demos recorded at IBC in March 1963, just a couple months before they cut their debut 45—show them virtually fully formed. These covers of Bo Diddley, Jimmy Reed, and Muddy Waters songs are brash and exciting, and rearranged substantially enough to rise above mere imitations of the originals.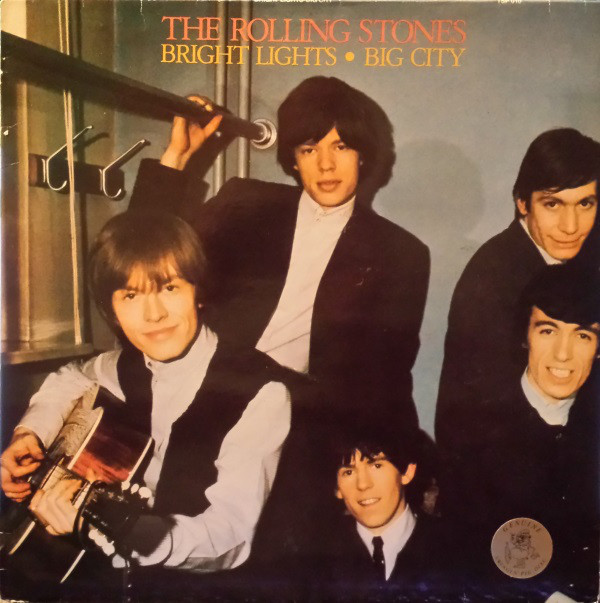 It's not a universally popular opinion, but I'd say these don't just qualify the Stones as the best blues band in Britain at the time—not a huge accolade, since there weren't yet that many. I'd go as far to cite them as the best white blues/R&B band in the world at that point. More controversially, I feel they sound as good as any blues/R&B band in the world at that point, white or otherwise, in the UK or North America.
But there are reasons this batch falls short of being as significant as Joni Mitchell's box. First, it just isn't that big—five songs, as good as they are. For the record, there's a fragment of a recording from around late 1962 (of Bo Diddley's "You Can't Judge a Book By Its Cover") in circulation, as well as some lo-fi home tapes by Mick Jagger and Keith Richards' pre-Stones group Little Boy Blue and the Blue Boys from around 1961. They're not substantial enough to merit much serious listening, other than for historical purposes.
Here's another strong consideration to keep in mind—as good as the demos are, none of them are original songs. Mick Jagger and Keith Richards wouldn't start writing for almost another year, and wouldn't consistently write great songs for about another two years. By contrast, most of Mitchell's 1965-1967 tapes are of her own compositions. Even the Beatles had a few early Lennon-McCartney songs in their pre-"Love Me Do" batch.
Long bootlegged, all five of the Stones' March 1963 demos were finally officially released on the "super-deluxe box set" edition of the 2012 compilation GRRR! It's too bad the group didn't record more around this time (though it's been reported a sixth track was done at IBC, and also some recordings done for a short film of the band that hasn't been found). As reprinted in his memoir Life, Keith Richards's diary entries from early 1963 confirm several other covers were in their repertoire of which no recordings circulate, including "Bo Diddley," "Sweet Little Sixteen," "Who Do You Love," and Bo Diddley's "Bring it To Jerome."
Bob Dylan. Backtracking a bit chronologically, there are numerous tapes from 1960 and 1961—mostly in friends' homes, some live—that predate Dylan's sessions for his self-titled debut LP in November 1961. They show him to be a rapidly improving singer and musician who was becoming a distinctly earthy, bluesy folk song interpreter by the time he approached his Columbia deal. The big "but" is that at this point he was an interpreter, not a composer. Even on his debut album, he'd only write two songs. And even those (and many of his early compositions) were very derivative of previous folk songs and styles, especially Woody Guthrie's.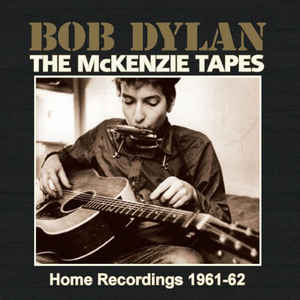 The pre-album recordings have their place as performances of considerably historical importance, and do show seeds of his style and much promise, if some primarily evident in hindsight. But they can't stand up to either Mitchell's box or what Dylan was doing by the time of his second album, Freewheelin'.
The Beach Boys. This bends the rules a bit, but before signing to Capitol Records, the Beach Boys released just one single, "Surfin'"/"Luau," recorded in late 1961 for the small Candix label. Its appearance wasn't insignificant: although the production wasn't much more elaborate than a demo, it was a substantial regional hit in the Los Angeles area, and #75 nationally.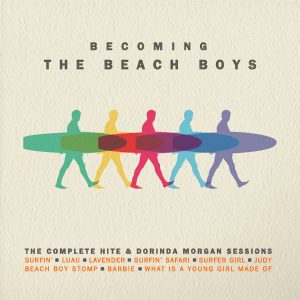 Still, during that brief pre-Capitol period, the Beach Boys did quite a bit of recording that might be considered a "pre-" body of work. A double CD of this material, Becoming the Beach Boys: The Complete Hite & Dorinda Morgan Sessions, came out in 2016, though there are just nine separate songs. There are 63 tracks, but a whole lot of multiple versions/takes.
The Beach Boys hadn't been together too long (and had barely played at all in public), and sound pretty tentative compared to even their first Capitol single, "Surfin' Safari"/"409." Still, the best songs here— "Surfin'" and early, tentative versions of "Surfin' Safari" and "Surfer Girl," both of which of course became big hits in re-recorded Capitol versions—are really, really good. The others are pretty flimsy and forgettable, but certainly their distinctive brand of vocal harmonies are well in evidence, if quite callow at this stage.
As basic as these are compared to what they'd be recording by the time of their second Capitol LP (1963's Surfin' USA), it seems insane that no Los Angeles record company was shrewd enough to pick them up after they lost their deal with Candix. Capitol did after a while, of course, but only with the help of much badgering from the Wilson brothers' father/manager. It's easy to say in hindsight, of course, when armchair critics don't have to invest thousands of dollars in a young and unproven band with little stage experience. But it's obvious that even at this early stage, they didn't sound like anyone else, and deserved more record company interest and investment.
The Byrds. Although they weren't together that long before recording their first single in January 1965, the Byrds produced a body of pre-debut tapes more impressive than anyone on this list. Shortly after they formed, around late 1964 and possibly into early 1965, they made a lot of tapes in World Pacific Studios in Los Angeles, where early manager Jim Dickson was able to get them a lot of rehearsal time. Some of them were issued in 1969 on the Preflyte compilation; while these had most of the very best tapes, there were other good ones, and eventually a double CD of material was made available.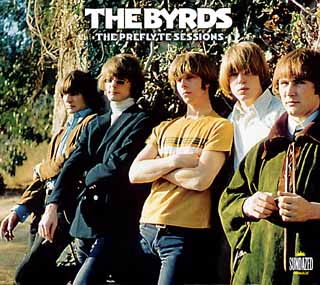 To quote from a previous blogpost, as I can't particularly say it any better here: Even if you know nothing about the Byrds or don't care much about tracing their pre-"Mr. Tambourine Man" evolution, these are hugely enjoyable primordial early folk-rock efforts, from a time the ex-folkies were just learning how to play together as an electric rock band.
This batch of tracks does include a few early versions of songs from their classic 1965 debut LP Mr. Tambourine Man, but also features some really fine originals they never put on their mid-'60s albums and singles, mostly (but not all) written by Gene Clark. "You Showed Me" would be a hit for the Turtles in 1969. Like the other previously unheard originals, it shows the band trying to emulate the Beatles, but instead starting to forge a distinctive brand of melodic, harmony-laden folk-rock.
It seems like the Byrds themselves had reservations about making this stuff available, as they were only intended as rehearsals/demos of sorts. But many of the tracks are excellent, and most of the others at least decent.
For sheer listening pleasure, I'd place this material #1 on this list, even ahead of Mitchell's (and ahead, if not by much, by the much slimmer slice of work by the Rolling Stones). However, as significant as it is to both the Byrds' career and the development of folk-rock as a whole, it does only cover a few months. The Mitchell box covers four-to-five years and considerably greater evolution, and of course many more original compositions.
The Yardbirds. Returning to the top British Invasion bands, the Yardbirds did a few demos before their first single in 1964, with Eric Clapton in the band. Live recordings of them at the Crawdaddy Club from December 1963 were also issued, though not until almost two decades later.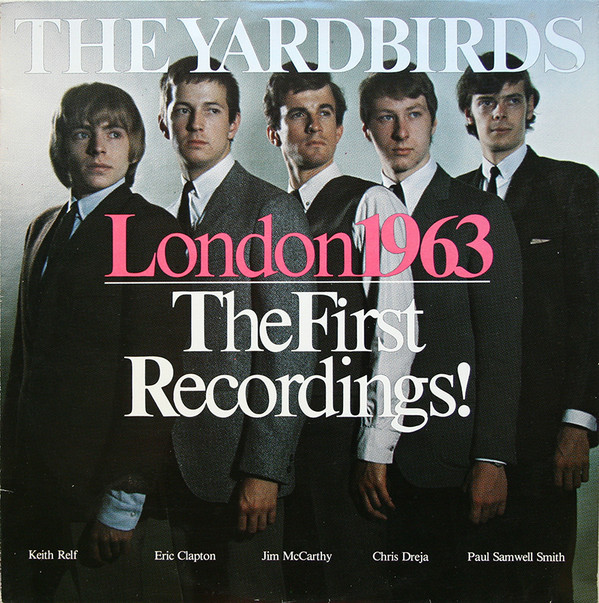 Just a few of the demos have circulated, with the Yardbirds covering John Lee Hooker's "Boom Boom" and Chuck Berry's "Talkin' About You," as well as performing an original in a similar R&B/rock style by lead singer Keith Relf, "Honey in Your Hips." "Boom Boom" and "Honey in Your Hips" were also issued on rare European singles in the mid-'60s, considerably later than when they were recorded. The demos are decent early British R&B, but kind of restrained compared to both the Rolling Stones and the Yardbirds' later work. "Honey in Your Hips" is actually a decent Diddley-influenced original, but the Yardbirds would never develop into consistently good prolific songwriters, though they wrote some great stuff.
The live tracks from the Crawdaddy are more lively, but also more basic compared to what they'd record with Clapton in 1964, both live and in the studio. It's not all that different from their debut album Five Live Yardbirds (recorded at London's Marquee in March 1964)—versions of "Smokestack Lightning" were performed for both sets of recordings—but not as assured, fiery, and imaginative. It's definitely not as good as the two 1964 singles they cut with Clapton, and while some seeds of their improvisational rave-ups are heard, their great innovations lay a ways in the future.
The Kinks. Although it's not so widely known, the Kinks recorded some material before they were the Kinks. Well, at least if the packaging on an obscure EP on the 1960s label is accurate. Issued in 2017, the four-song disc Ravensize Session: The Pre-Kinks Regent Studio Demos has early versions of three Ray Davies originals they'd soon record for Pye as the Kinks: "You Still Want Me" (the A-side of their second single), ""You Do Something to Me" (the B-side of their second single), and "Revenge." The fourth, "Ooba Dooiba," would not show up in the Kinks' subsequent discography. Mickey Willett would have been on drums, Mick Avory not having yet joined.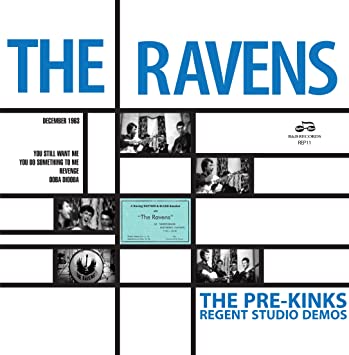 Because more polished versions of "You Still Want Me" and "You Do Something to Me" were recorded in 1964 for Pye, these aren't as surprising or revelatory as they might otherwise have been. These Ray Davies compositions, issued on the second of the two flop singles preceding "You Really Got Me," find him and the Kinks imitating the early Beatles and Merseybeat groups. Rather enjoyably, actually, but not with great distinction, and certainly not in line with the far raunchier style they'd hit on with "You Really Got Me."
That R&B-flavored raunchiness is more in evidence on the basic "Revenge," where you can hear their early trademark power chords starting to emerge. It's also heard a bit on the beyond-basic "Ooba Dooiba," which has energy but almost embarrassingly formulaic songwriting and simple lyrics. Like all of the British Invasion groups listed in this post, the Kinks wouldn't take long to find their forte. But it's no more than a glimmer here, though this EP is reasonably entertaining in its documentation of their birth pangs.
The Who. There's not much Who predating their first (and fine) single, "I Can't Explain," even if you count the 1964 single they issued as the High Numbers. That single was kind of an embarrassment, as early manager Pete Meaden lifted the tunes of "I'm the Face" and "Zoot Suit" wholesale from Slim Harpo's "Got Love If You Want It" and the Dynamics' "Misery." He grafted new lyrics onto them paying rather blunt homages to the mod lifestyle. "I'm the Face" is rather tepid early British R&B/rock; "Zoot Suit"'s actually has a pretty cool minor-keyed melody, but little of the Who's personality comes through, aside from Roger Daltrey's fairly deft lead vocals.
An outtake of Bo Diddley's "Here 'Tis" from the sessions for the High Numbers single is fair, but no match for the Yardbirds' exhilarating, and far more recklessly daring, cover of the same song on Five Live Yardbirds. Demo covers from late 1964 of two songs by Motown's premier Holland/Dozier/Holland songwriting team, "Leaving Here" (also done at the High Numbers session) and "Baby Don't You Do It," are respectable but not arresting. (Both surfaced on the expanded CD of Odds and Sods.) Only in "Baby Don't You Do It"'s unexpected, though brief, feedback break do they suddenly sound like the groundbreaking early Who.
A live recording of the Who at London's Railway Hotel in 1964—some sources give the date as October 20, 1964—has long been bootlegged. Here too they sound like an average, or slightly above average, R&B/rock band with hints of something that might make them stand out from the pack. But only in Pete Townshend's dive-bombing, distorted intro to "Pretty Thing" do they sound idiosyncratically different from everyone else. Daltrey's vocals range from fine to embarrassingly out of character when he affects a low Howlin' Wolf growl. Keith Moon's drumming is fairly active, but not nearly as wild as it would be in 1965. There are unpleasantly meandering blues jams around the real songs, which are all covers, with no originals.
Studio instrumentals purporting to be from a Who audition at Abbey Road in 1964 have also been bootlegged. It's kind of unfathomable why the Who, or any British Invasion band, would have only been playing instrumentals at an audition. These too are kind of formless and undisciplined.
If you get the impression from this entry that I'm not a Who fan, rest assured that's not at all the case. They're one of my favorite groups. But I do believe that—unlike the Rolling Stones, Yardbirds, Animals, Them, and some of the other greatest heavily R&B-influenced '60s bands from the British Isles—they would never have made it as a blues/R&B/soul cover act. The truly original moments on their pre-1965 recordings are when Townshend suddenly uses distortion. The key to quickly lifting them to a front-line British Invasion act was the emergence of Townshend as one of British rock's best songwriters in 1965, combining their manic energy and avant-garde inclinations with concise power pop and incisive lyrics.
The Velvet Underground. Turning to the US, and the only act on this list that would not experience significant commercial success, the Velvet Underground made some recordings before the spring 1966 sessions that yielded all but one track on their debut LP (though that album wouldn't be issued until early 1967). No less than 80 minutes of these were issued on the 1995 box set Peel Slowly and See, all drawn from July 1965 demos. Actually these were probably at least as much home rehearsal tapes as demos. They weren't recorded in a professional studio, but in a residence on Ludlow Street in New York, though the sound is clear and good.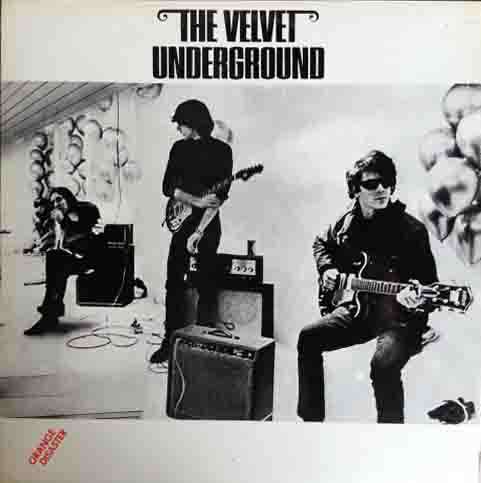 Although the Velvets do early versions of a few songs from their first album, these tracks aren't exactly the VU as they sounded by the time of the debut LP sessions. Drummer Maureen Tucker had yet to join the band, whose drummer at this point was Angus MacLise. More importantly, MacLise isn't even on these tapes. In fact, there's no drummer at all. Only Lou Reed, John Cale, and Sterling Morrison play on these recordings, giving the proceedings something of a folky unplugged feel.
So although "Heroin," "I'm Waiting for the Man," "Venus in Furs," and "All Tomorrow's Parties" are all here, they're not nearly as powerful or fully formed as they are on The Velvet Underground & Nico. Cale and not Reed sings "Venus in Furs," which sounds almost like a gothic folk ballad. "I'm Waiting for the Man" is almost a hillbilly stomp. "All Tomorrow's Parties" also has an ill-suited country-folk feel.
Despite the 80-minute length, there are only six songs on the tape, as there are a number of multiple versions. Among the others, "Wrap Your Troubles in Dreams" would be done by Nico on her 1967 debut album Chelsea Girl, and again has Cale on lead vocals and a pronounced folk feel. "Prominent Men," never to be recorded in a studio by the Velvets, is the least impressive composition of the batch, as a blatant aping of Bob Dylan's early protest songs.
The tape is of enormous historical significance, proving that the Velvets were writing great and innovative songs ("Prominent Men" excepted) well before their official debut. Compositionally, the songs are barely different from their later incarnations. The key, and very significant, difference is that the sound of the band lags far behind the songwriting at this point. Going full-band electric, adding Tucker and Nico, and overhauling the arrangements so they were harder rocking and crossed rock with the avant-garde—all of those were necessary to elevate the Velvet Underground to greatness.
As relatively unimpressive as these earlier versions are in comparison, it really didn't take all that long to happen. Only nine months separate them from most of the sessions for The Velvet Underground & Nico. There are a few other scraps of lo-fi early 1966 rehearsals that predate the first album, but those too aren't in the same league as what was laid down for the LP.
The Doors. The Doors were another group whose songwriting developed faster than their musical arrangements, and whose first recordings weren't done with the lineup that would become famous. It wasn't too long after Jim Morrison and Ray Manzarek decided to form a band that they cut a half dozen demos in September 1965, about a year before they made their classic debut LP. All of them would be re-recorded for their albums, and one of them, "Hello I Love You," would be a #1 hit. True, "Go Insane," the weirdest of the lot, only resurfaced as part of "The Celebration of the Lizard." The others were all good-to-great: "End of the Night," "My Eyes Have Seen You," "Moonlight Drive," and "Summer's Almost Gone."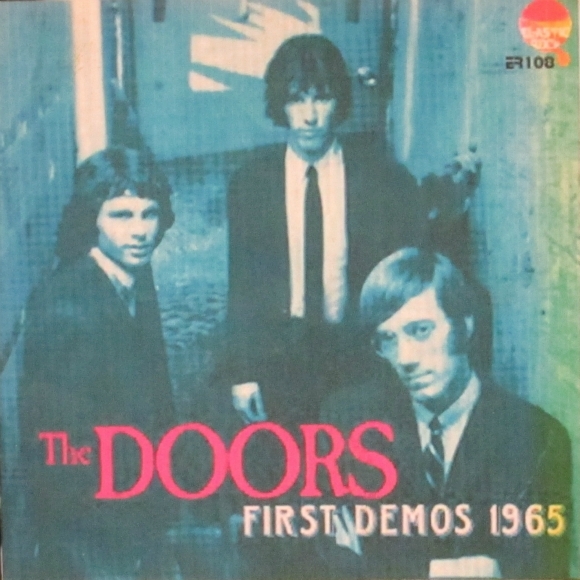 But at this point, guitarist Robby Krieger hadn't joined, although drummer John Densmore's there. That absence alone makes a big difference. But also, Manzarek is on piano, rather than the organ that he played much more often on Doors records. Fleshing out the group were a stand-in bass player and, more problematically, Manzarek's brother Rick on guitar. Guitar barely makes itself felt on the tapes, and what's there is of no consequence. Another Manzarek brother, Jim, adds some harmonica, again to no notable effect. And Morrison's vocals aren't nearly as forceful or charismatic as they'd be within a year.
I wouldn't go as far as to call the demos "raw and empty," as James Riordan and Jerry Prochniucky did in their book Break on Through: The Life and Death of Jim Morrison. But I see their point; certainly they're far less full and kaleidoscopic than the records they made with producer Paul Rothchild (and, at the end of Morrison's life, without Rothchild, but with engineer Bruce Botnick as co-producer for L.A. Woman). They really benefited from having another year to work on their sound; to write more good songs, though the songwriting was already on a high level; for Morrison to gain more vocal confidence; and to refine their lineup with Krieger on guitar and Manzarek on, mostly, organ.
Until a few years ago, these were the only Doors recordings in circulation preceding their self-titled debut album. Recently May 1966 live tapes from the London Fog club became available. These have the Krieger lineup, and are a good eight months after the demos. But they're not that good, in part because five of the seven songs are R&B/rock'n'roll/soul covers. Surprisingly, there's also the bluesy original "You Make Me Real," which they wouldn't record in the studio until their fifth album, 1970's Morrison Hotel. Only on "Strange Days" does their unique approach come through.
If the Doors had stuck to being a blues/R&B-oriented band heavy on the covers, they never would have made it. They weren't nearly as good as the British bands who started with that kind of repertoire, or even as good as the best of the relatively few US bands with a similar orientation. And while I'm a big fan of John Densmore's drumming, it's surprisingly substandard on the London Fog tapes.
If a good tape of the Doors during their legendary 1966 summer residency at the Whisky A Go Go somehow emerges, maybe the value of their pre-debut LP sessions can be reassessed. But like several others on this list, their pre-official work has lots of promise without living up to the standards of their core catalog.
Neil Young. Most of the pre-1966 Young recordings that have circulated are on disc one of his Archives Vol. 1 box. You can also throw in a few mid-'66 demos on the Buffalo Springfield, though a few were done in July, the same month sessions started for the first Buffalo Springfield album.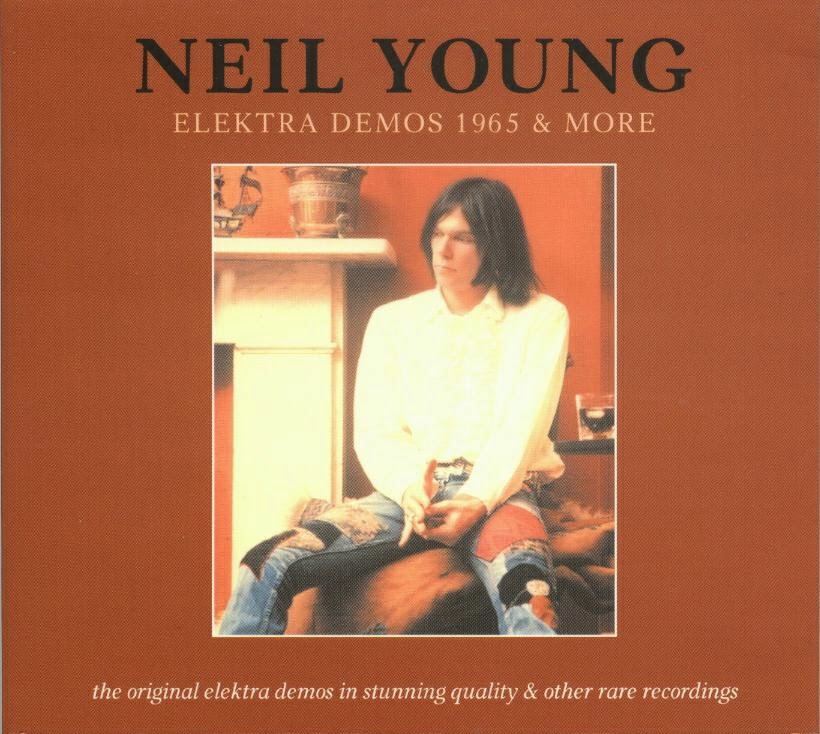 The 1963-64 recordings with the Squires (two released on a rare 1963 instrumental single) aren't of much consequence, as they're heavily derivative of the Shadows and the early British Invasion. A few October 1965 tracks with Comrie Smith show more of his songwriting voice starting to emerge, especially on the yearning "There Goes My Babe," though they're still no great shakes.
It's really on his batch of Elektra demos in December 1965 that a recognizable Young surfaces, especially as they include a couple songs he'd put on official releases, "Nowadays Clancy Can't Even Sing" (with Buffalo Springfield) and "Sugar Mountain." Part of "The Rent Is Always Due" would be recycled for "I Am a Child" on the Springfield's third album.
Although the solo guitar accompaniment is bare and Young's vocals not as confident as they'd be later in the 1960s, the best of the Elektra demos clearly show a fine singer-songwriter, even if the other songs don't measure up to the ones listed in the previous paragraph. The genius most of us can apply in hindsight makes it seem obvious Elektra, or some label, should have signed this guy up, whether as a solo act or someone that could develop a band or get placed in a group. He didn't get an Elektra contract, and it's not even clear how seriously, or if, anyone at the label listened to the demos.
Young wasn't as nervous for his mid-1966 demos, when he was already part of Buffalo Springfield and just shy of starting to record an album with them. The standouts are the two songs that made their debut LP, "Out of My Mind" (on which fellow Buffalo Springfielders Stephen Stills and Richie Furay sing backup vocals) and "Flying on the Ground Is Wrong." "I'm Your Kind of Guy" isn't memorable, but "There Goes My Babe" has a heartrending melody, even if there's no way Young would have recorded it as was, since it's sung from a woman's point of view. That's because it was reportedly a demo for Sonny & Cher (presumably to have been sung mostly or wholly by Cher), fellow clients of the Springfield's original managers and producers, Charlie Greene and Brian Stone.
Overall I like Young's early demos, though the best of them are the songs that were re-recorded for official release, and the later versions are substantially better. But he didn't record too much before Buffalo Springfield's first album, and what he did record was uneven, though the signs of his future brilliance are clearly there.
Pink Floyd. Considerably in advance of their early-1967 debut single "Arnold Layne"/"Candy and a Currant Bun," Pink Floyd recorded a half dozen demos in 1965 when they were still a five-piece with guitarist Bob Klose. These were issued on the extremely limited 2015 EP 1965: Their First Recordings, and then made more widely available as part of the very large and expensive box The Early Years 1965-1972.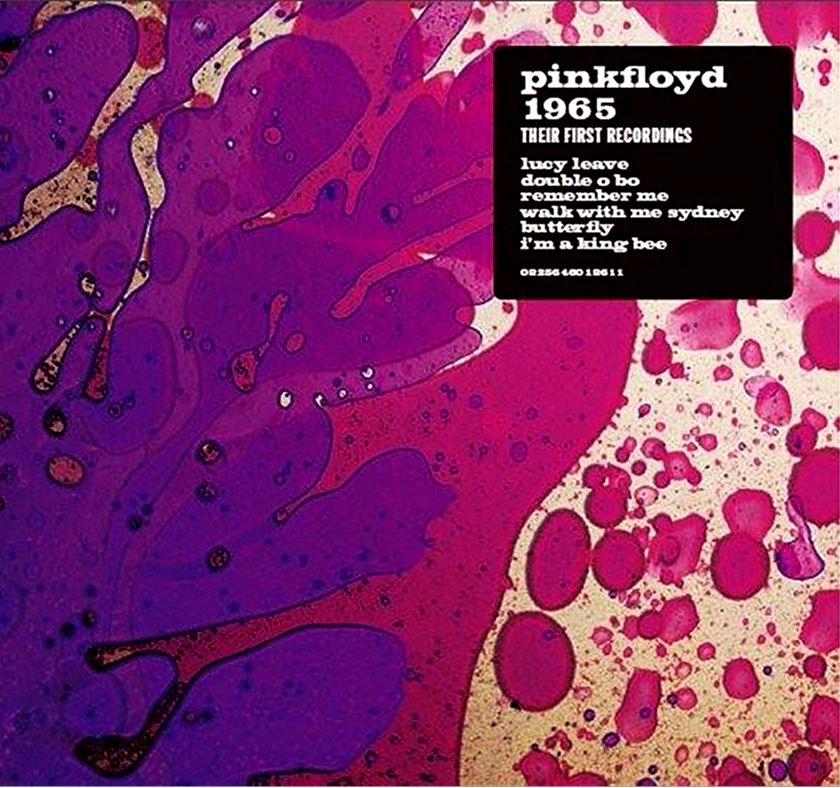 Although original leader/lead singer/main songwriter/lead guitarist Syd Barrett wrote four of these songs, only the manic "Lucy Leave" hints at their brilliant, teetering-on-madness early psychedelia. It's by far the best of the batch, marking a transition from their clumsy R&B origins (as heard here on an average cover of Slim Harpo's "I'm a King Bee") to a more sinister freakbeat sound anticipating elements of the brilliant 1967 recordings they made with Barrett. "I'm a King Bee" were in wide circulation before that. The other four originals, three composed by Barrett, are a bit twee and tame in comparison, and far poppier. Roger Waters's "Walk With Me Sydney" is of note, however, not only as the bassist's first composition to be recorded, but also for featuring Juliette Gale (Rick Wright's first wife) sharing lead vocals with Syd.
There are also a few early versions of "Interstellar Overdrive" in circulation that are different from the one on their first LP. The one for the soundtrack of Tonight Let's All Make Love in London is pretty cool, though unfocused after the first few minutes. Cooler yet is a hyper-jittery pre-record deal unreleased 1966 fifteen-minute version of "Interstellar Overdrive," recorded for the soundtrack of Anthony Stern's 1968 avant-garde short film San Francisco. Not so cool is the meandering "Nick's Boogie," also done at sessions for Tonight Let's All Make Love in London.
In sum, pre-"Arnold Layne" Pink Floyd has a few interesting, even exciting cuts—the alternate "Interstellar Overdrive"s and, less compellingly, "Lucy Leave." As for the rest, there's not much, it's not that memorable, and it's not much like early psychedelic Pink Floyd, though they're instructive to hear for insight into their roots.
Of course, just sticking to the 1960s, there are many other notable acts who made recordings prior to their official debuts. As I noted, this is a sampling of some of the most notable.
Of all these, only the recordings by the Byrds and the Rolling Stones are really fine and enjoyable, though there are good moments here and there with almost everyone else. And the Rolling Stones did hardly any such recordings, and the ones by the Byrds span, in all likelihood, just a few months. Joni Mitchell's the clear winner in the obscure category of best and most extensive body of significant work done by an important 1960s artist prior to their first official disc.