Interesting rock documentaries continue to appear, but there aren't as many of them as there are notable rock history books, or rock reissues. In part that's because a film is much harder to finance, complete, and distribute than a book or album. The movies on this list range from superb to adequate, but I did have to take some liberties to push the list to ten items, including listing a few 2015 releases I didn't see until this past year; putting on a DVD that's been out for more than half a decade, but didn't get released in the US until 2016; and even ending the list with a doc about an actor who made a few poorly received records. DVD labels are noted when the films are available in that format.
1. Bang: The Bert Berns Story. Although his name isn't especially well known to most rock fans, Berns was an important and colorful figure in 1960s rock and soul. He wrote and/or produced numerous classic hits, from "Twist and Shout" and "Hang on Sloopy" to "Here Comes the Night" and "Brown Eyed Girl." Co-directed by his son Brett, this fast-paced documentary has insightful, often funny, and often sad comments by an amazing assortment of people he worked with or influenced, including his widow, Solomon Burke, Ron Isley, Ben E. King, Paul McCartney, Keith Richards, one of Bert's Mafia buddies, and, in a coup, Van Morrison, who is surprisingly forthright and detailed in his recollections. Indeed, almost everybody of note is represented (though some by archive interview clips rather than ones done specifically for this feature). Neil Diamond is the most notable absentee, and the McCoys' Rick Derringer and Lulu would have been nice to have too, but considering you can never have everyone, the batting average is amazingly high. My only complaint is one that speaks well of the quality of the film and the fascination of its subject: I wish there were more comments from many of the interviewees, which hopefully might be included on the DVD edition (scheduled for spring release).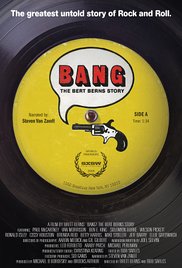 2. Eight Days a Week: The Touring Years (Capitol). I was skeptical that Ron Howard's documentary on the Beatles' live performances (centering on the 1963-66 Beatlemania era) was overhyped, and/or wouldn't offer much that hadn't been covered elsewhere. Its position on this list lets you know quickly that my suspicions weren't confirmed. No, it doesn't have a great deal of footage that hasn't been previously unearthed, though there are some rare or unfamiliar clips (and some of the familiar ones are in color instead of black and white, and occasionally use shots not in the standard versions). It is odd that a few (not many) of the clips are in notably inferior quality to how they appear on some official and unofficial releases, almost making you wonder if they were deliberately fuzzed-up to look older.
But the film puts their story as a popular live act together smoothly, in a fashion so entertaining as to be time well spent even for snobs like me who've already seen a great deal of it. The done-for-the-doc interview inserts with Paul McCartney are succinct and insightful, his best quote being about Brian Epstein: "It was clear he had a vision of us that was beyond the vision we had of ourselves." If the ones with Ringo Starr aren't as notable, they're still worthwhile. A dozen or so others interviewed in the film (usually with no direct association with the '60s Beatles)—including Elvis Costello and Whoopi Goldberg, as well as non-celebrities like Ed Freeman, a roadie on their final US tour—offer observations that are more interesting than you might expect. Crucially, those are kept—unlike in so many other documentaries—brief and to the point, with none of them getting more time then they merit, even if they're famous.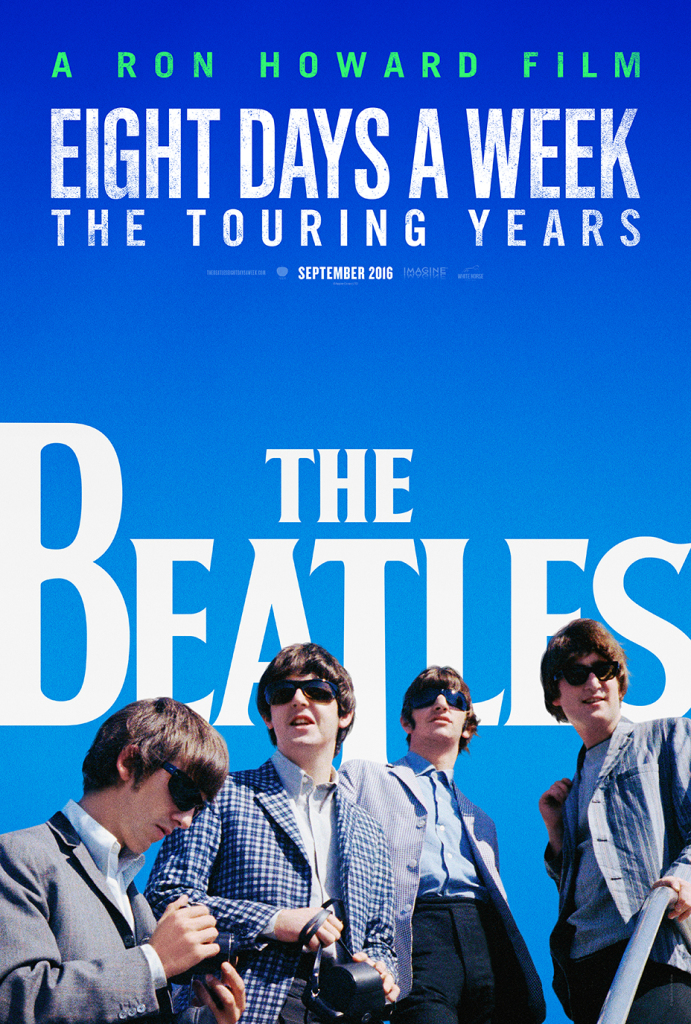 If you were able to see this in theaters, a half-hour short of the Beatles' 1965 concert at Shea Stadium followed the main feature. This too exceeded my expectations, as the image quality was visibly cleaned-up from copies of the TV documentary for which the footage was shot that are in circulation. Also, this half-hour (unlike the hour-long original TV documentary) focuses solely on the Beatles' performance, and doesn't have voiceover narration that obscured parts of a few of the songs.
Unfortunately the Shea Stadium short isn't on the DVD, even on the two-disc special edition. That special edition does have more than 100 minutes of bonus material on the second disc. None of it's too extraordinary, but it does have complete clips of five different songs from various sources in 1963-65, along with several short mini-docs on their songwriting, Liverpool, shooting A Day's Night, and their visits to Australia and Japan, among other subjects. Some of the people interviewed for this range from insiders like Peter Asher to figures not often heard from, like Ronnie Spector and Leslie Whitehead, who filmed the first sound clip of the Beatles (doing "Some Other Guy" in the Cavern in August 1962).
3. Gimme Danger. I'm not a Stooges fan, which is about the most unpopular opinion a rock critic can offer. But I liked this documentary, which might put me back in the graces of all those readers who were about to unsubscribe from this blog after reading the previous sentence. Although there isn't much footage from the band's prime in the late 1960s and early 1970s, esteemed director Jim Jarmusch does a fine job in combining what archive clips are available (mostly silent, other than for their 21st-century reunions) with a wealth of photos and, most crucially, a lot of first-hand interviews with the surviving Stooges. Well, the ones that were surviving when filming was done; drummer Scott Asheton and saxophonist Steve Mackay have since passed on.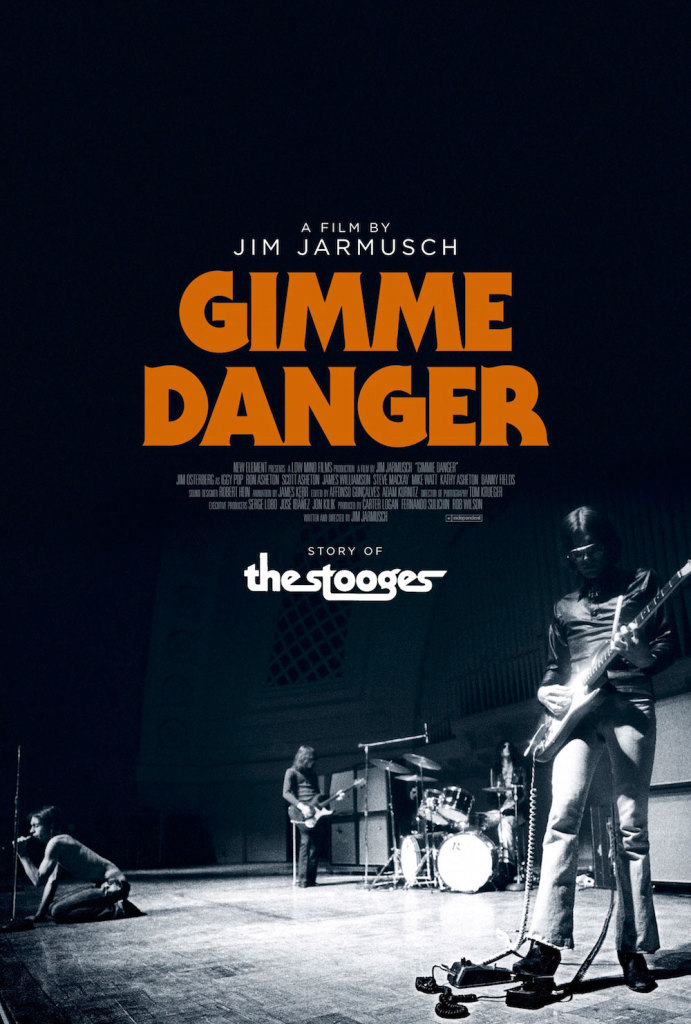 The lion's share of the interviews are done with Iggy Pop, a great asset to the filmmaker, as he's a good storyteller (my favorite being how Moe Howard of the Three Stooges was asked for permission to use the name "the Stooges"). The effects of the stroke Scott Asheton suffered a few years before his death are evident, yet though he speaks slowly, he's quite articulate. Guitarist James Williamson, one of the minority of vintage Stooges to enjoy good health and relative wealth in his middle age, amusingly recalls how delusional the Stooges were in thinking what they were doing could be popular. In fact they were doing what they liked, not necessarily what the masses liked—a crucial difference.
It's true, as some have pointed out, that a few surviving voices who played interesting roles in the Stooges' story aren't heard from, like Elektra Records chief Jac Holzman, John Cale (who produced their first LP), manager-for-a-time Tony Defries, and David Bowie. It's also true that the Raw Power album, and Bowie's role in it, should have been covered with more clarity and depth. It's a still a good achievement that avoids the pitfalls of many docs on musicians of the era, such as spending too much time on reunions or figures from later generations and/or rock critics babbling about how great these guys were.
4. Eat That Question: Frank Zappa In His Own Words. Since an artist isn't (and can't be) the most objective judge of his or her own work, I wondered how effective this documentary-of-sorts would be upon learning that it relied almost wholly on interview material with Zappa. It's not only interview material, as some vintage performance footage is mixed in, but the extensive interviews are only with Frank. My wariness to the contrary, it does work pretty well, in large part because Zappa was a very well spoken and entertaining interview subject. That's not to say I, or most anyone (even Zappa fanatics), would agree with everything he says. His putdowns of people who only like his early music with the Mothers of Invention (a group that includes me) are on the snide side, and his critiques of American cultural and political priorities can be unfair and narrow-minded.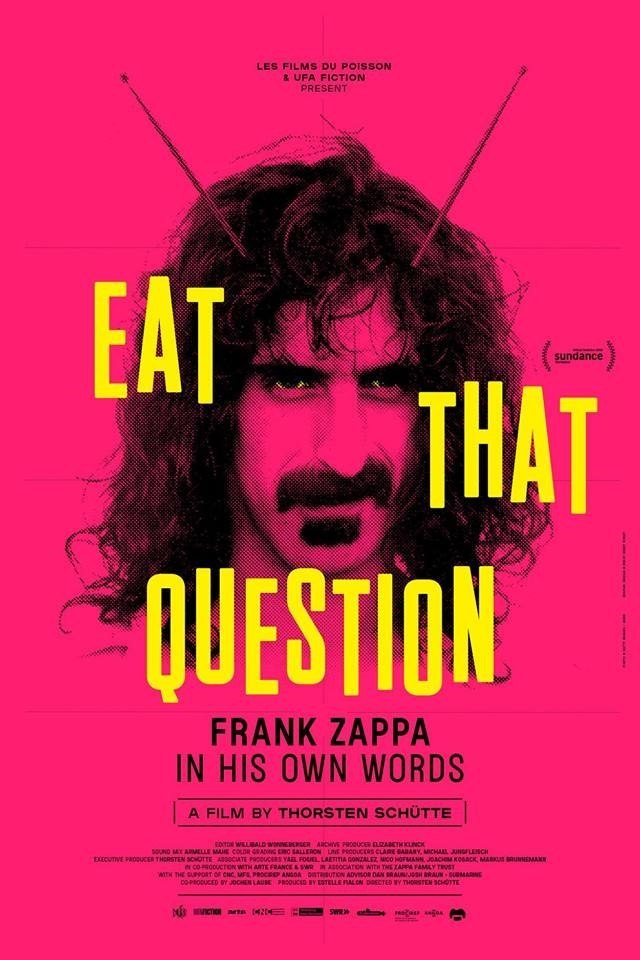 Much of the time, however, his observations are right-on, and funny, if often delivered with a deadpan sarcasm that carries a hint of smugness. The breadth of archival interviews drawn upon by director Thorsten Schütte is breathtaking, ranging from the late 1960s to very shortly before his death. To break up all the talk, there are also quite a few vintage performance clips spanning the same period (throwing in some of his now-famous 1963 appearance "playing" a bicycle on the Steve Allen Show), some of which I had no idea existed, let alone actually seen. The rare archival material alone makes this worth seeing for the Zappa fan. But its presentation of Zappa as an iconoclastic cynic constantly puncturing holes in American hypocrisy also makes this worthwhile for anyone interested in popular culture.
5. The Peter Green Story: Man of the World (MVD Visual). I've written about this 2009 documentary before, giving it a lengthy full-length review in issue #1 (spring 2012) of Flashback magazine. So what's a 2009 documentary doing here? Well, besides performing the all-important function of filling out a Top Ten list so that it will actually contain ten items, this excellent two-hour documentary on the mysterious original Fleetwood Mac frontman seems to have finally been issued in the US in 2016. There's no date on the back cover, but the unexpected appearance of a promo copy at my door in late 2016 seems to indicate that's when it came out here.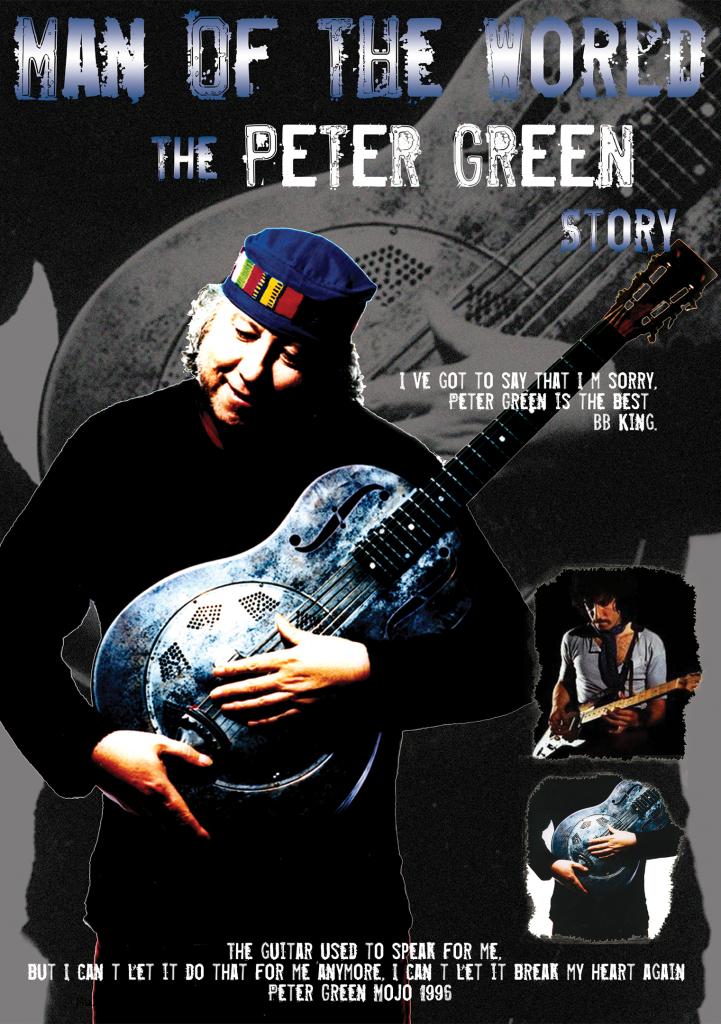 There are plenty of excerpts from vintage Mac clips and, more importantly, interviews with almost all of the key surviving players in the drama. That includes not just a been-through-the-grinder Green himself, but also Mick Fleetwood, John McVie, and, most remarkably, Jeremy Spencer, at one time considered to have been as much of a casualty of the era as Green was. To its credit, the documentary neither sensationalizes nor soft-pedals Green's problems (which are evident enough, truth to tell, in the rambling, not-too-coherent interviews he gave specifically for this film). There are also interviews with associates like producer Mike Vernon, John Mayall, Carlos Santana (who credits Green as a key influence, way beyond Santana having covered "Black Magic Woman"), ex-girlfriend Sandra Elsdon (an inspiration for "Black Magic Woman," though her name is misspelled as Elsen here), and controversial ex-Fleetwood Mac manager Clifford Adams.
Note that in a rare case of underselling the product, the back cover incorrectly lists the running time as 90 minutes. Actually it's two full hours, not even including the DVD extras, which are as marginal and inessential as many such items are. I might have ranked this #4 or #3 on this list, incidentally, had it not been already available for years outside the US, and not that hard to find through unofficial channels in the US.
The next three entries are 2015 releases that I didn't see until the past year:
6. Keith Richards: Under the Influence (Netflix, 2015). Only available through Netflix, this documentary mixes scenes of Richards working on his 2015 solo album Crosseyed Heart with archive footage/photos and interviews in which he discusses his influences. Guess which part is most interesting?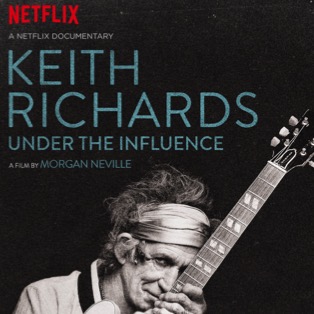 7. Watch the Other One: The Long Strange Trip of Bob Weir (Netflix, 2015). Even if you're not a Deadhead, you'll probably be able to sit through this Netflix documentary. I know that remark will offend Deadheads, but I mean it as genuine praise, given how hard it can be for the unconverted to take Grateful Dead-related projects in greater than limited doses. Weir was not the most famous or colorful member of the Dead (Jerry Garcia was), but as second guitarist and second banana of sorts, he made major contributions to the band. Spanning his whole career, but jumping back and forth from the past to the present (as is the unfortunate wont of many documentaries these days), the best parts are those in which he tells interesting stories of the band's rise and fall, with the help of good archive clips. There are the expected less enlightening sections on his recent projects and settlement into contented family life. But in the interviews with Weir that form the heart of the film, he comes across as a likable humble fellow, and doesn't flinch from recounting some of the excesses and consequences of his band's lifestyle.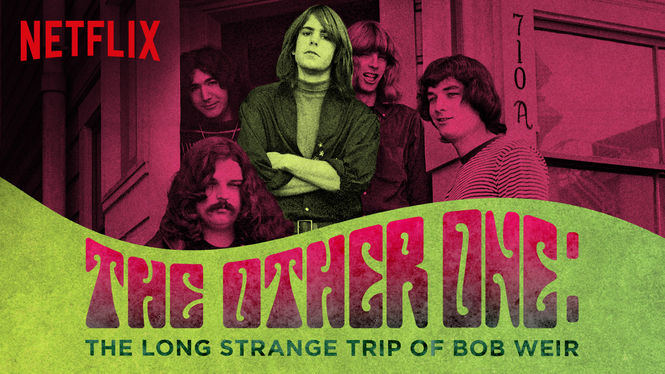 8. All Things Must Pass: The Rise and Fall of Tower Records (FilmRise, 2015). I have the feeling I'm going to be in the minority in this assessment, but I found the premise of this documentary, at least as I perceived it—that Tower was a great institution whose passing should be lamented—baffling. Tower Records was a chain, and not somewhere I'd buy records unless I couldn't find what I was looking for anywhere else. The prices were usually higher than they were in the best indie stores, and the selection missing a lot of specialized items you could find in those best indie stores. The staff were usually indifferent, and the atmosphere antiseptic. Sure, living in the Bay Area, I had access to a great many more quality indie stores than I could have patronized almost anywhere else in the world. But my attitude was: why should I go to Tower, when I can support better non-chain stores? And my Tower experience is not limited to the Bay Area; I visited numerous other cities that had Towers. This film romanticizes Tower as a great place oozing with character, which I simply did not find to be the case, even given I didn't go to one until the early 1980s (as I didn't grow up in California, where Towers were initially based).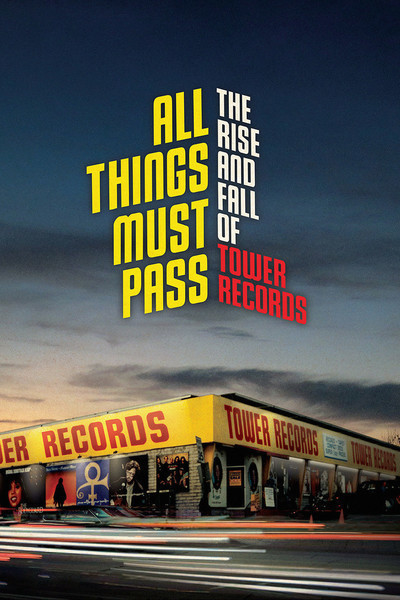 Getting beyond my grumblings and into the film itself, it's an adequate history of the formation of a chain that eventually grew to monstrous global proportions from its relatively modest beginnings in Sacramento. There are plenty of interviews with founder Russ Solomon and key staff members, as well as some testimonials from famous musicians, though the best stories seem to come from the 1970s and its most famous store on Sunset Boulevard. (There are no interviews with disgruntled employees who, dissatisfied with crummy working conditions, routinely stole a lot of product, according to what an ex-employee told me.) The business-oriented sections on expansion, operation setup, and financial glories and problems that led to its early twenty-first-century demise will, I think, not be of too much interest to general music fans, though record industry insiders (who will probably comprise a good percentage of those interested in viewing this film) might find them absorbing. There are colorful anecdotes here and there about relatively wild and crazy times during the store's multi-decade run as a successful enterprise. I feel these might resonate more strongly with those who grew up with Tower in the 1960s and 1970s, or for whom Tower was the only place to access a wide selection of product, than for music enthusiasts who've gone out of their way to look for records in many outlets.
9. 50 Years with Peter Paul and Mary (MVD Visual). An unspectacular 80-minute documentary that aired on PBS, this makes the list not just to help push it to ten entries, but also because it has some good vintage film clips of the trio in the '60s. Some of these are rarely seen (such as their performance of their Gene McCarthy campaign song "If You Love Your Country," only issued on a rare 45), and there are some brief but interesting vintage interview segments too. Otherwise this gives rather bare outlines of their career, including latter-day interviews with Mary Travers, Noel Stookey, and Peter Yarrow, as well as a few with friends, family, and associates. About half of this is devoted to their post-early-'70s years, and while their intentions remained as noble as ever, the music frankly wasn't nearly as interesting. If you're looking for some penetrating coverage of their career arc—like more about manager Albert Grossman, their studio recordings, and their role in popularizing Bob Dylan songs—there's disappointingly little about such matters here. Nor will you find it in the recent coffee table book Peter Paul and Mary: Fifty Years in Music and Life, sadly.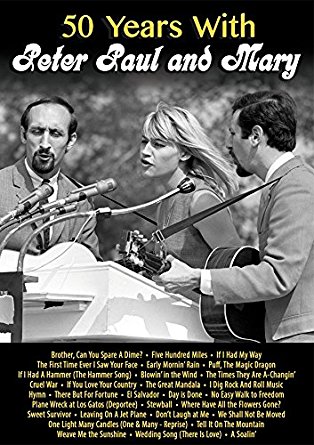 10. For the Love of Spock (Gravitas Ventures). Even as someone who's more a fan of the original Star Trek series than a Trekkie, I couldn't say I found out a lot about Leonard Nimoy that I didn't know in this documentary of the man who played Spock. It was directed by his son Adam, and so has some details about his family that aren't familiar to the average Star Trek viewer, ranging from interesting stories of his long years of pre-Star Trek struggle to mundane reconnections with relatives in the final years of his life. Still, it's a reasonably entertaining ride through his career and off-screen experiences, including interviews with fellow Star Trek cast members that are both expected and among the more worthwhile parts of the film. How does this qualify for a rock documentary list, you're asking? Well, Nimoy did make some infamous records in his croaking voice, some of which skirted novelty—like his tribute to a famous hobbit in "The Ballad of Bilbo Baggins," which he's seen performing on TV here. In the absence of another obvious #10 pick, that's enough to put this film on the bottom of this list.