San Francisco's Cliff House has seen its share of turbulence since the first one was built in the 1860s. It burned down a couple times in the late 19th and early 20th centuries, and then it underwent multiple renovations and ownership changes. At the end of 2020 it closed, like many restaurants have over the last couple years. Permanent closure seems unimaginable, as it's a landmark with views of nearby Ocean Beach and offshore rocks that are magnificent even by San Francisco's high standards.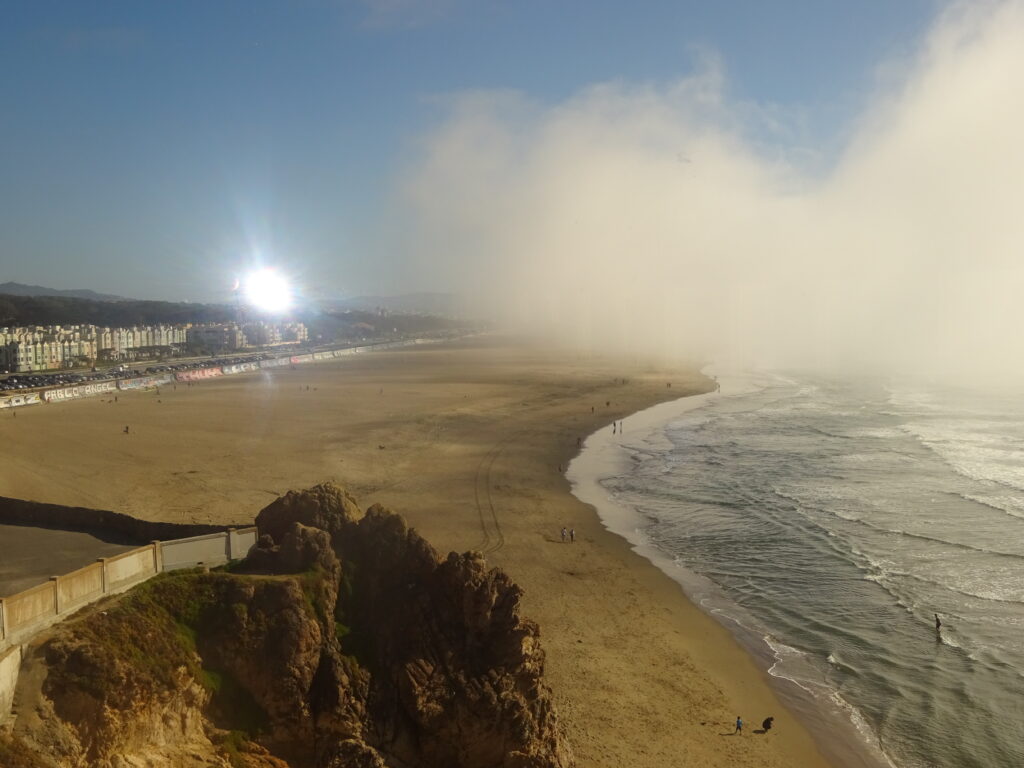 It's likely to be bought and operated as a restaurant by new entrepreneurs in the near future. But at this point, it's kind of in limbo, though it remains owned by the National Park Service. So why write about it now? Well, from November through March, it hosted a Lands End exhibit of art with the stated goal "to discover artwork in unlikely places and to consider the planet's health."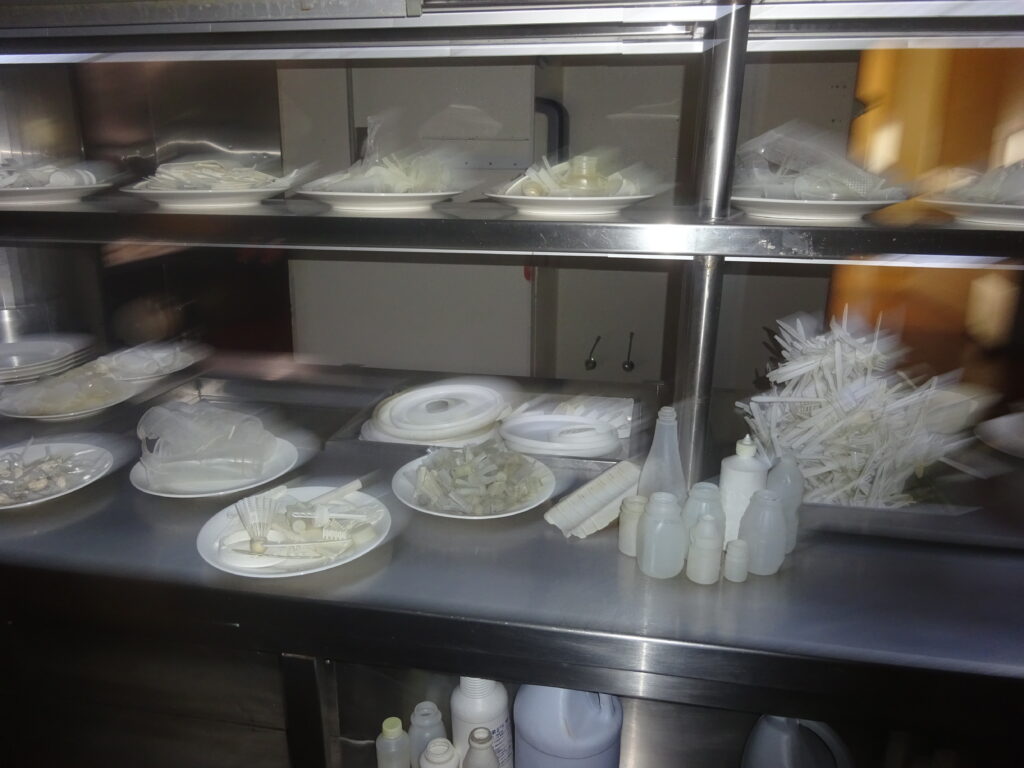 And why write about the exhibit now that it's closed? It's a modest record of how the building was used for an unexpected purpose that might, unfortunately, be the only such use in its long history. As most Bay Area residents know, as well as many tourists, the Cliff House usually houses average, overpriced restaurants and a gift shop, patronized by at least as many out-of-towners as locals. If you do eat there, it's mostly for the views, although you can get similar ones for free walking around nearby. This marked a perhaps one-of-a-kind opportunity both to get somewhat different views unobstructed by restaurant crowds, and see the large multi-level space used much differently than it usually has.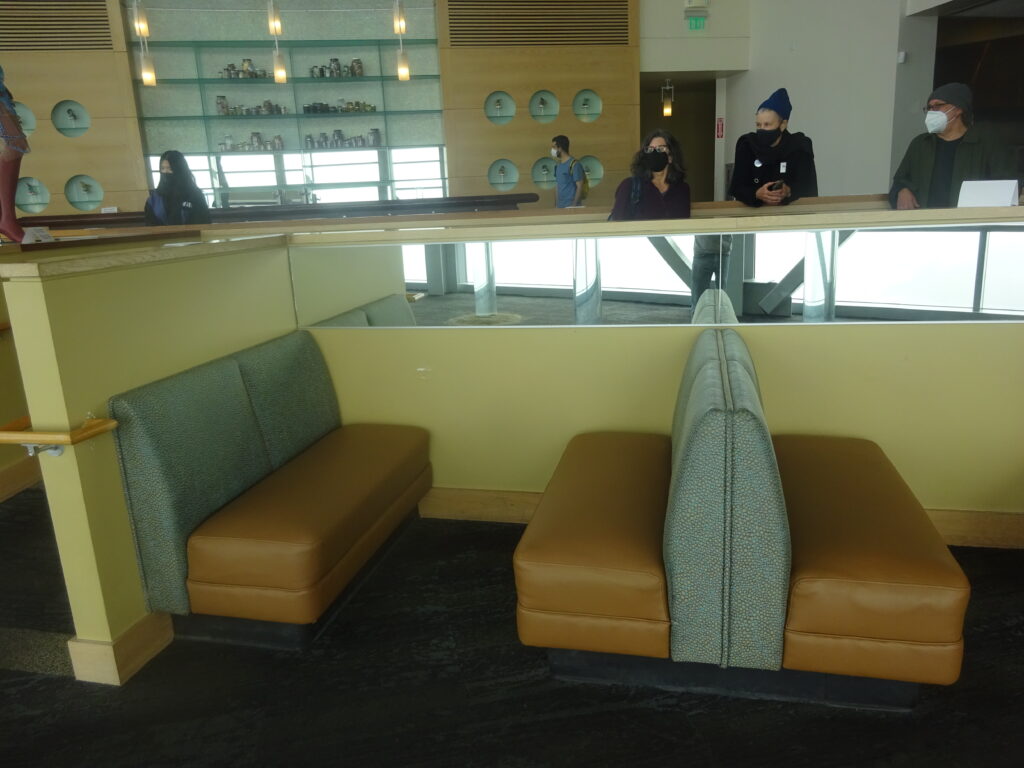 It used to be that if you ate in the Cliff House, there was lots of the standard restaurant clutter—patrons, staff, tables, kitchens, bars—interfering with the views and generally creating a slightly hectic atmosphere. Admittedly, I only ate there once, for a birthday, when we were fortunate enough to get a windowside table with good sunset views of ocean rocks, and (on the evening of Martin Luther King Day) might have been less busy than usual. As you can see in what remains of the upstairs dining area, though, it was a fairly crowded layout: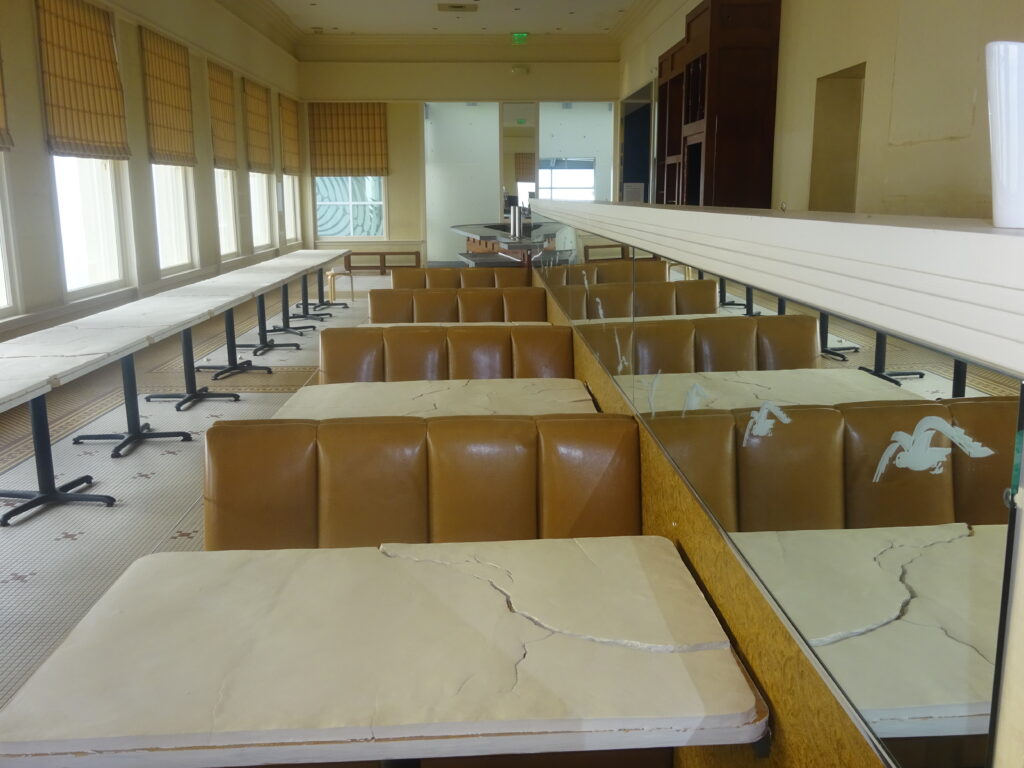 Especially as the exhibit had timed admissions so there weren't many people there at any given point, there were clearer panoramic views of the ocean and water. As San Franciscans know, though it seems to be constantly surprising to many visitors, fog can roll in quickly on a sunny day. That's what happened during our visit: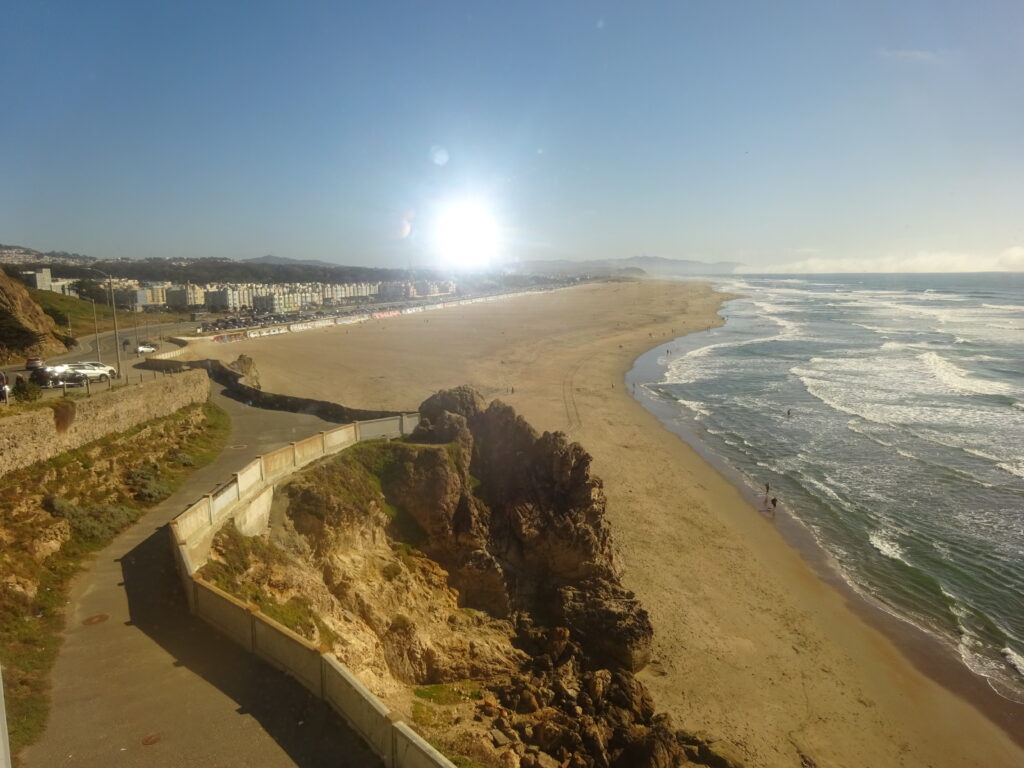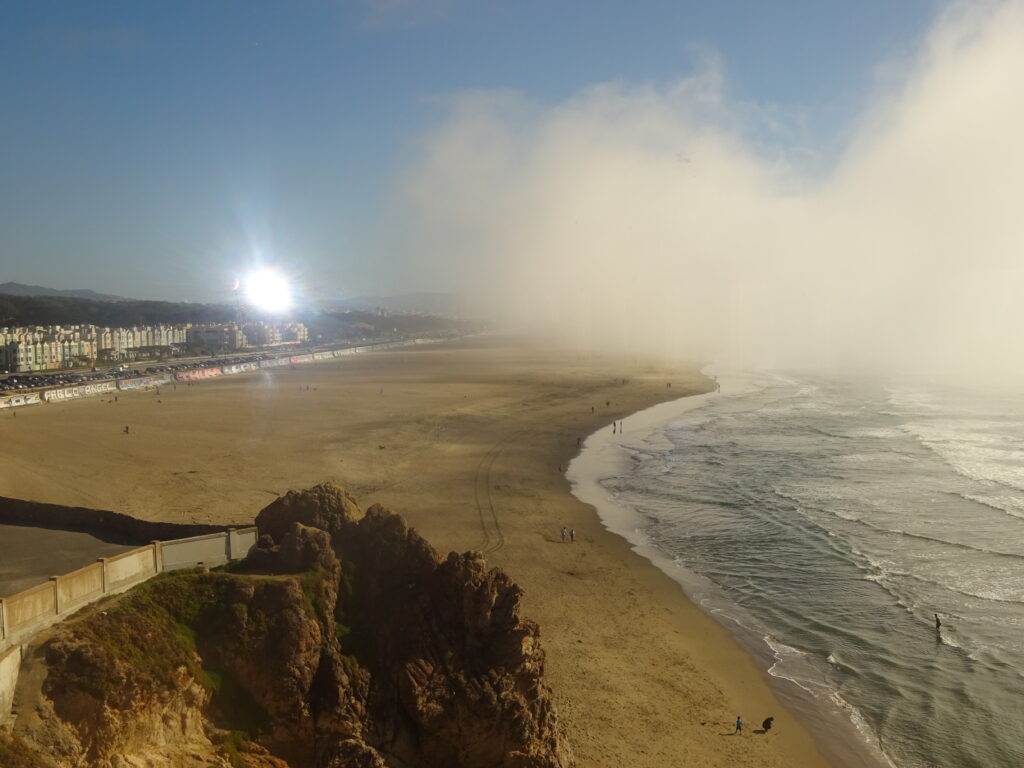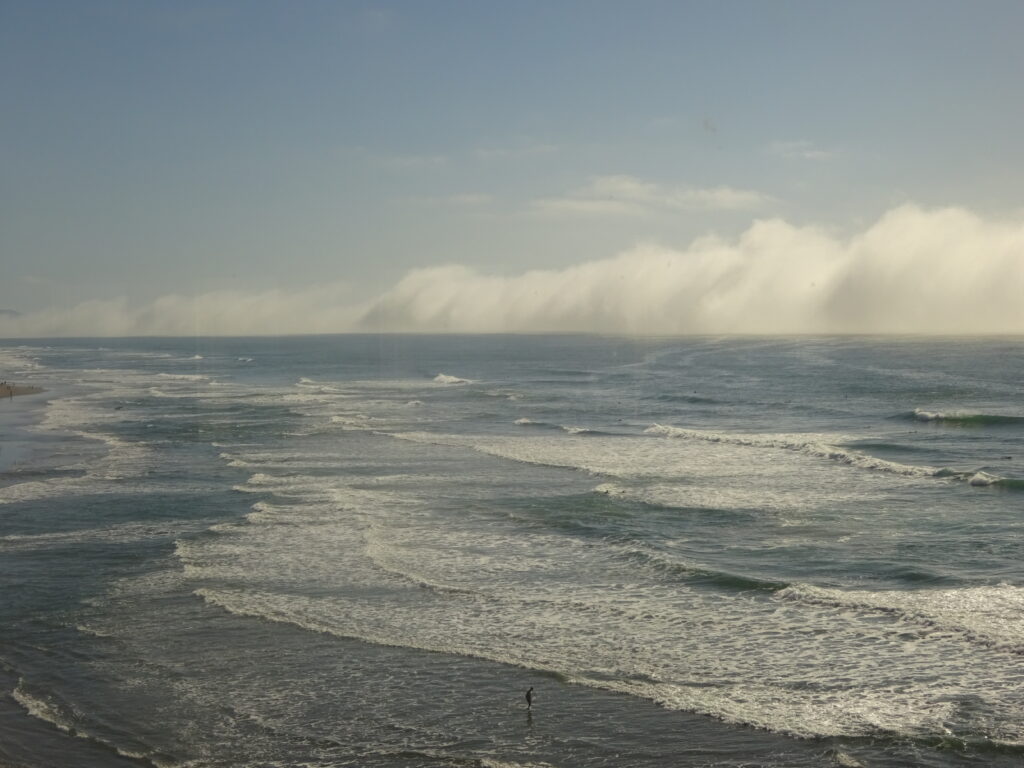 By the end of our visit a couple hours later, the beach was completely fogged in: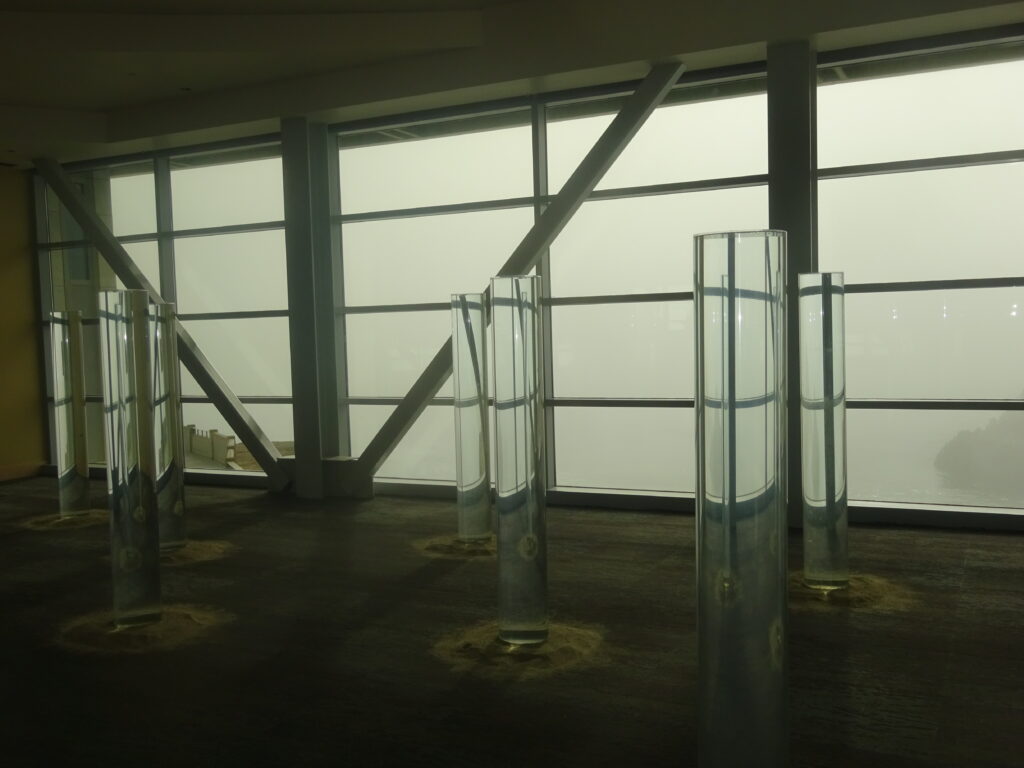 That meant the Camera Obscura, a staple of the Cliff House for many years, had to be closed: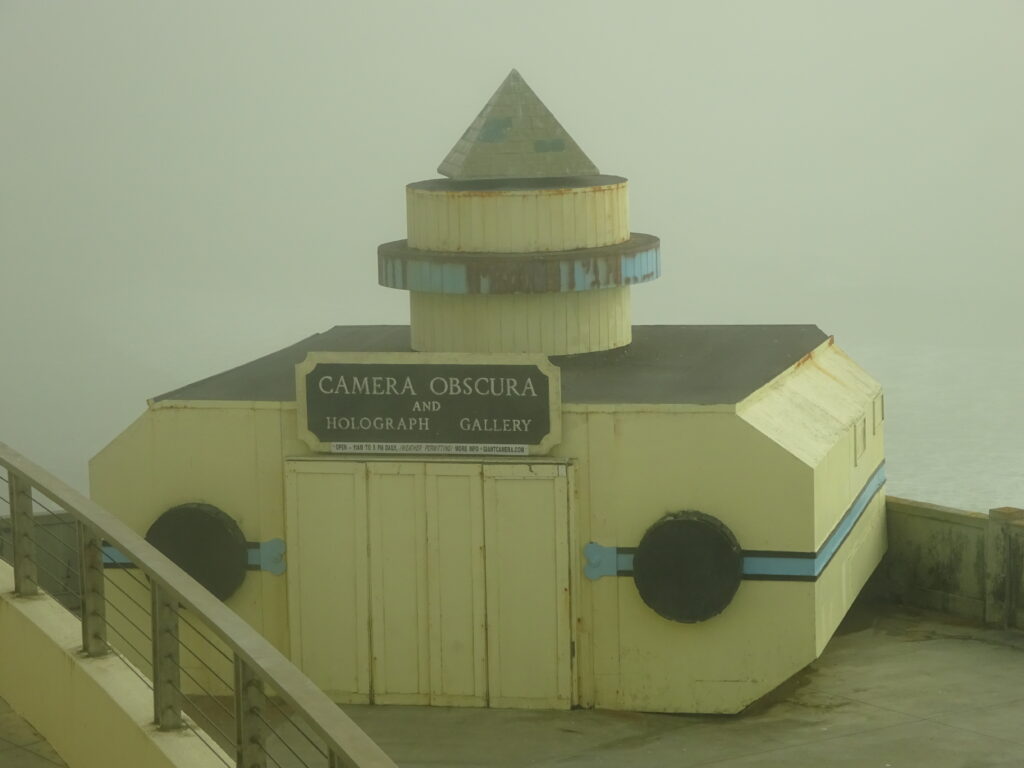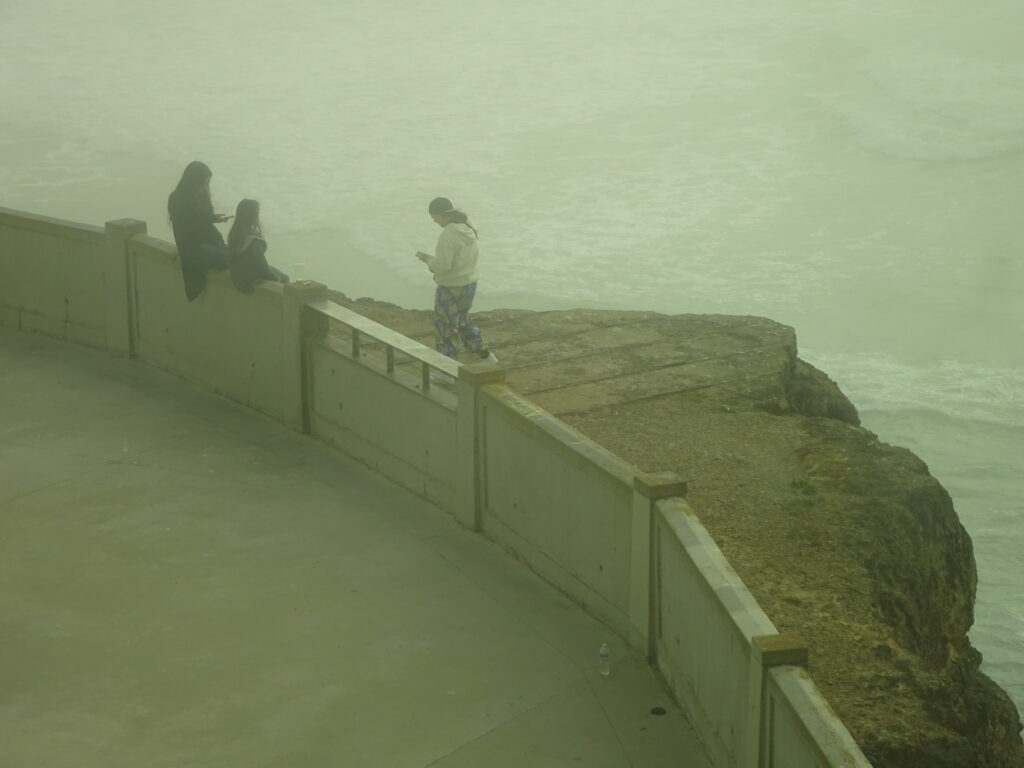 As for the exhibit, first of all, it gave visitors a chance to ramble through large parts of the building—especially the kitchen and maintenance areas—that were inaccessible to the public, revealing just how big a place it is. One part even had a large screening room of a quirky environmental film: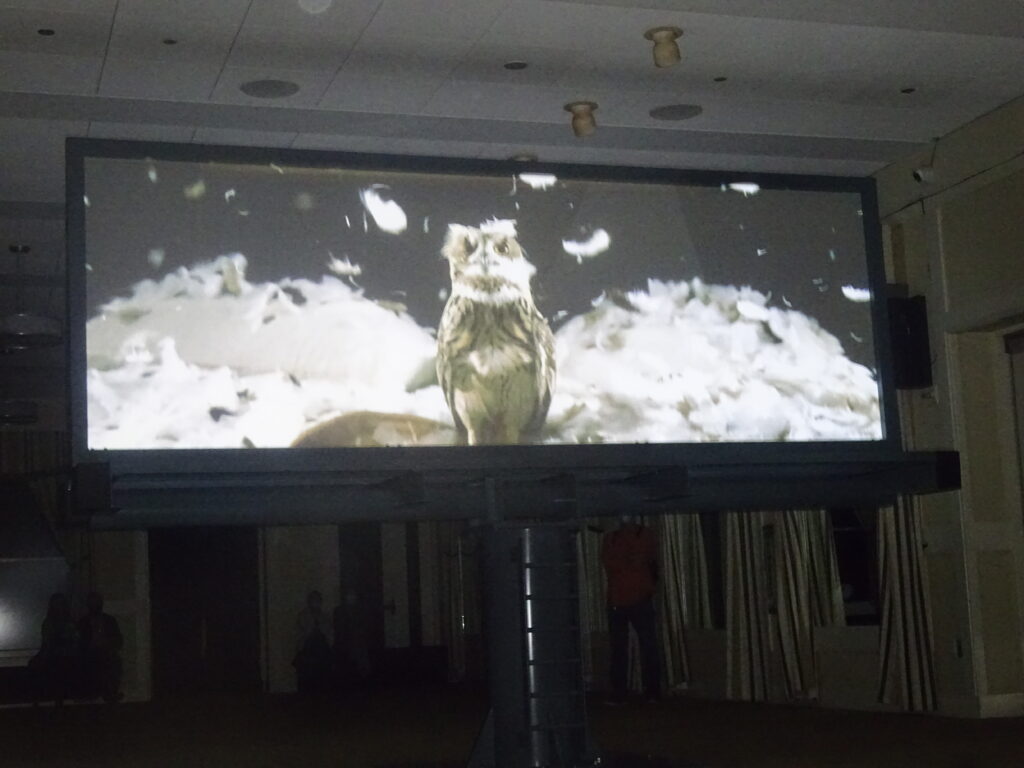 Also quirky was the art, illuminating various environmental topics, especially climate change: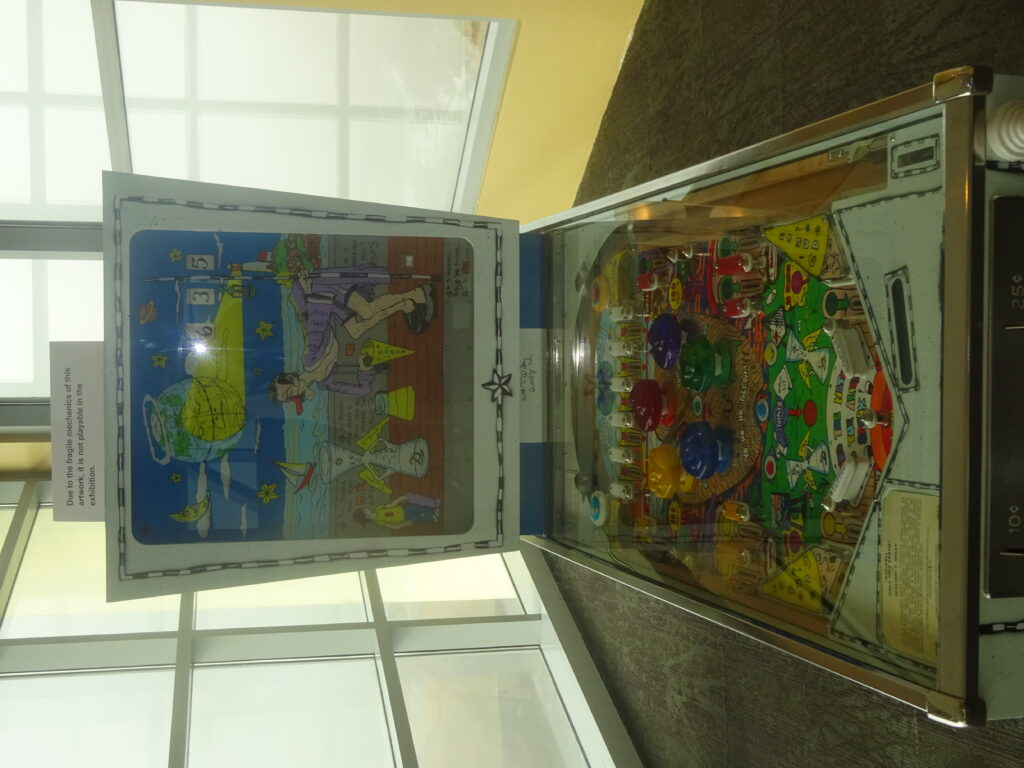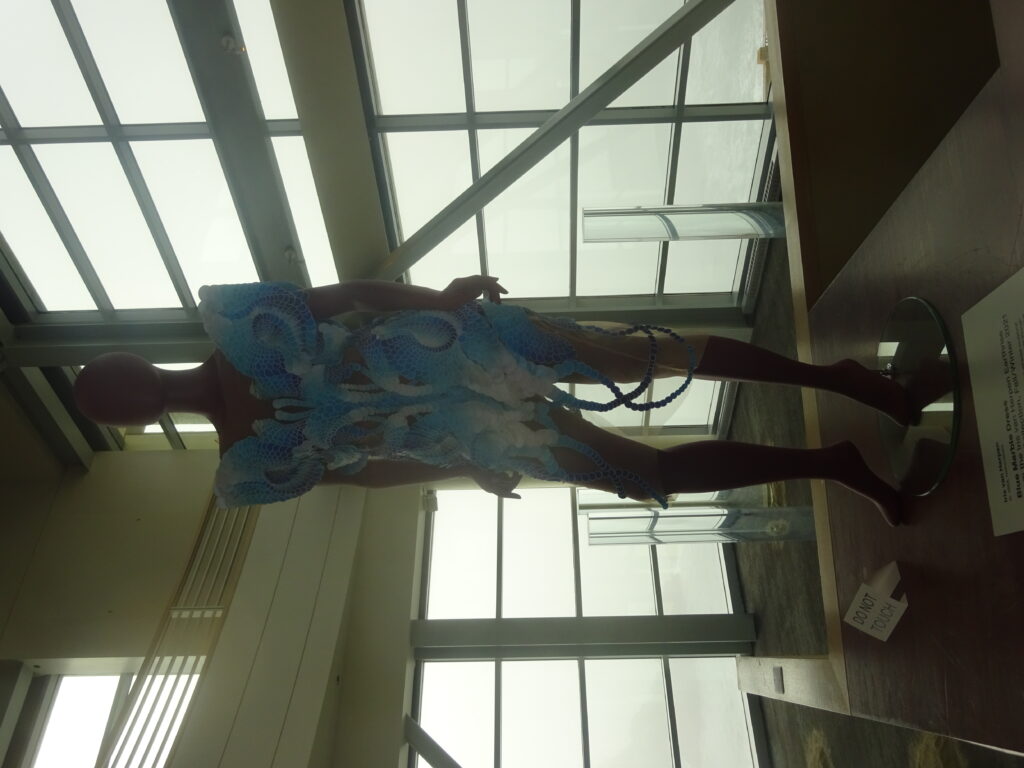 A docent said that, sadly, this is almost certainly the only exhibit that will take place, as bids are currently being made by prospective restaurant operators. At least the surrounding Golden Gate National Recreation Area, itself called Lands End, will remain free and open to locals and visitors. These are just some of the highlights of a walk around the area: