British rock before the Beatles—before the October 5, 1962 release date of "Love Me Do," if you want to be specific—is often dismissed as practically worthless. Certainly on the whole it was usually much wimpier than the British Invasion, and than the rock being produced since the early-to-mid-1950s in the music's birthplace, the United States. In pre-Beatles times, it was also infrequently heard outside of the United Kingdom, with only one just-about-rock tune becoming sizable hit in the US.
British rock wasn't entirely hopeless during this period, however, even if it lacked much of a distinct style, or innovations on par with what the Beatles and scores of other groups would boast from 1963 onward. This survey doesn't try to make the argument that pre-Beatles British rock was rich with classics or abundantly populated with overlooked discs that demand rediscovery. It does, however, point out ten really good records that are worth hearing, as well as some honorable mentions of other fine songs by the artists that made this limited cut. It's not a best-of list in order of quality, and is instead as chronologically ordered by release date as I can make it.
Cliff Richard, "Move It" (August 29, 1958). Some of the selections on this list will be pretty obscure, or at least little known to the general public. Some of them will be pretty famous, and often at least a little known even to many non-UK rock fans. This debut hit by Cliff Richard is one of the most famous ones, and though he'd go on to have dozens of big UK hits for the next few decades, it's still his best record. Urgent, exciting, and tense, it also boasts a considerably advanced lean, penetrating electric guitar sound for its era, not only for the UK, but from anywhere. Richard does a pretty good Elvis-styled vocal, but its most memorable feature is its opening descending guitar riff. As a Liverpool teenager, Paul McCartney got so excited when he figured out how to play it after seeing Richard's backup band the Shadows do it on TV that he immediately bicycled to John Lennon's house to show him.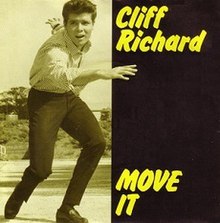 Honorable mention: "Apron Strings" (April 17, 1959). Originally a very obscure single by American singer Billy The Kid, this swaggering rockabilly number was a highlight of Richard's first album. Although the Beatles, Rolling Stones, and some other top British Invasion groups are justly acclaimed for discovering and recording some very hard-to-get American songs, it's interesting to note that some buried US discs were getting that treatment by British artists much earlier. Richard did a considerably better job on the tune than Billy The Kid, too. While he wasn't a match for the best early American rock'n'roll and rockabilly singers, Richard did quite a few decent rockers in the late 1950s and early 1960s (along with quite a few dreadful pop numbers and ballads), though many of them weren't spotlighted as A-sides.
Vince Taylor, "Brand New Cadillac" (April 1959). Although Taylor was brimming with the right kind of rockabilly attitude, his vocal chops weren't so hot. That didn't stop him from singing with just as much zest as if he really were Gene Vincent, Jerry Lewis, Eddie Cochran, and such. While "Brand New Cadillac" might be an obvious choice considering it's by far his most famous song (owing largely to a cover version by the Clash), it's still his best effort, with an ominous guitar riff crossing rockabilly and spy music. The guitar was played by session musician Joe Moretti, more famous for his soloing on Johnny Kidd's "Shakin' All Over" (see listing below), who made an ace contribution here too. It's also worth noting Taylor wrote the song, at a time when it was far less common for rock'n'rollers to pen their own material.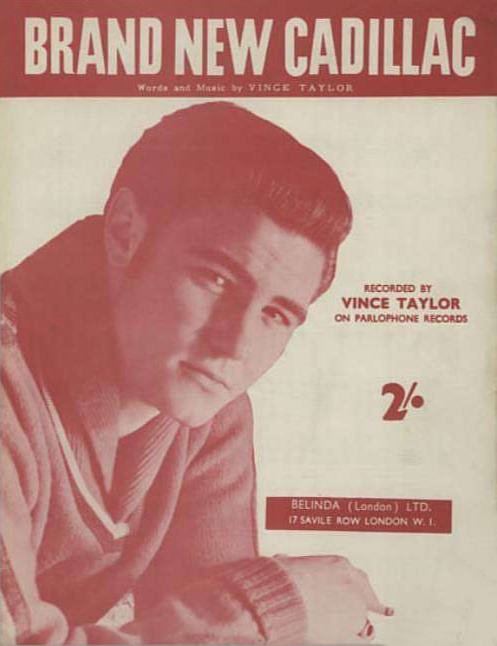 Honorable mention: "Jet Black Machine" (August 1960). Almost a follow-up of sorts in both theme and sound to "Brand New Cadillac," this stop-start shaker became a British Top Twenty hit—Taylor's only one. He's most famous for being at least a partial inspiration for the Ziggy in David Bowie's Ziggy Stardust. Also of note is that early Beatles associate Tony Sheridan plays guitar on his 1958 cover of Roy Orbison's "I Like Love," which rocks harder than and outdoes the original.
Johnny Kidd & the Pirates, "Shakin' All Over" (June 1960). "Shakin' All Over" is known the world over, but not necessarily by Kidd. It was a North American hit by Canadian group the Guess Who in the mid-1960s, and more famously, a mainstay of the live shows by the Who, who put it on their 1970 album Live at Leeds. Kidd's original version was a #2 British hit, and a classic by the standard of any country, particularly owing to its skin-crawling guitar licks from Joe Moretti. It's one of countless songs proving that although rock was in a somewhat fallow period at the beginning of the '60s, there were plenty of tough energetic rockers. Like "Move It," this too shows a very advanced guitar sound and tone for the period. It was the best cut by the best pre-Beatles British rock act, who were a substantial influence on the Who, though they never became known in the least in the US during their lifetime, in spite of quite a few other good records. The biggest shame for posterity is that no film footage of the band has made it into circulation, if any's even preserved.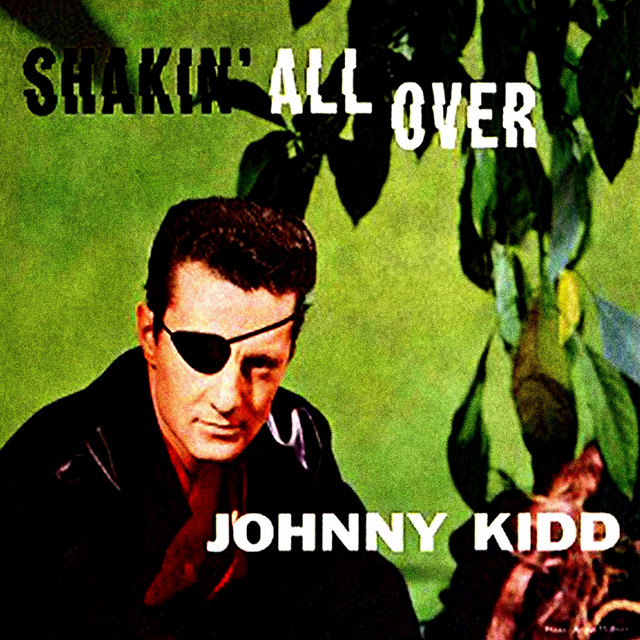 Honorable mention: "Please Don't Touch" (May 1959). A frenetic debut also decorated with plenty of bolts of skittering guitar. There were some other really fine Kidd singles in the late 1950s and early 1960s too, most notably the edgy "Restless," "Feelin'," "Let's Talk About Us," and "Please Don't Bring Me Down."
The Shadows, "Apache" (July 8, 1960). The Shadows were easily the biggest pre-Beatles British rock group, and had hits almost everywhere in the world except the US. Why didn't they make it in the US, with their twangy, moody, slightly country-influenced sound? Well, they mostly performed instrumentals, which didn't hurt them at home. But that might have made it harder to crack the American market, where the Ventures were more successfully popularizing haunting guitar instrumentals with less of a country twang. "Apache" is their most popular hit, but still their best, sounding a bit like a rock'n'roll western theme. If you're thinking "wasn't this a hit in the US?," you're kind of right—it was a big hit, but not for the Shadows. Danish guitarist Jorgen Ingmann took it to #2 in the US with a similar arrangement that added the sound of pinging arrows.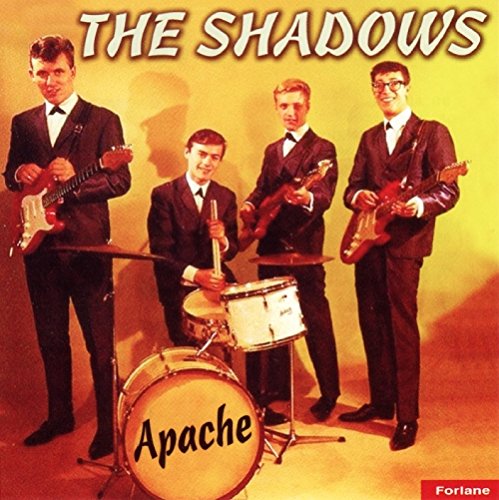 Honorable mention: "Man of Mystery" (November 4, 1960). The Shadows had lots of big British hits in the first half of the mid-1960s, and made a scary amount of records, not even counting the many on which they served as Cliff Richard's backup band. A lot of them sound kind of the same, but not as good as "Apache." "Man of Mystery" was their follow-up hit to "Apache," and about as good as any of them, with the dark and mysterious vibe that kind of title demands.
Billy Fury, "A Wondrous Place" (September 2, 1960). Fury is rated very highly by some historians and fans, some of whom point to his 1960 ten-inch LP The Sound of Fury as the best British pre-Beatles recording. I'm not on board with this, finding that record rather mild rockabilly, much inferior to the original US variety generated by Sun Records and other labels. I'm not big on his hits either, and he had about twenty of them in the UK between 1959 and 1965 without making the slightest impression in the US. This 1960 song, however, is a nice moody rockaballad, and better than the more orchestrated, melodramatic original version by American pop-rock-soul singer Jimmy Jones (of "Handy Man" and "Good Timin'" fame). To spoil the party more, it's not as good as the Merseybeatish version by the British band the Cherokees from early 1965, produced by Mickie Most, who had much more success with the Animals, Donovan, and Herman's Hermits.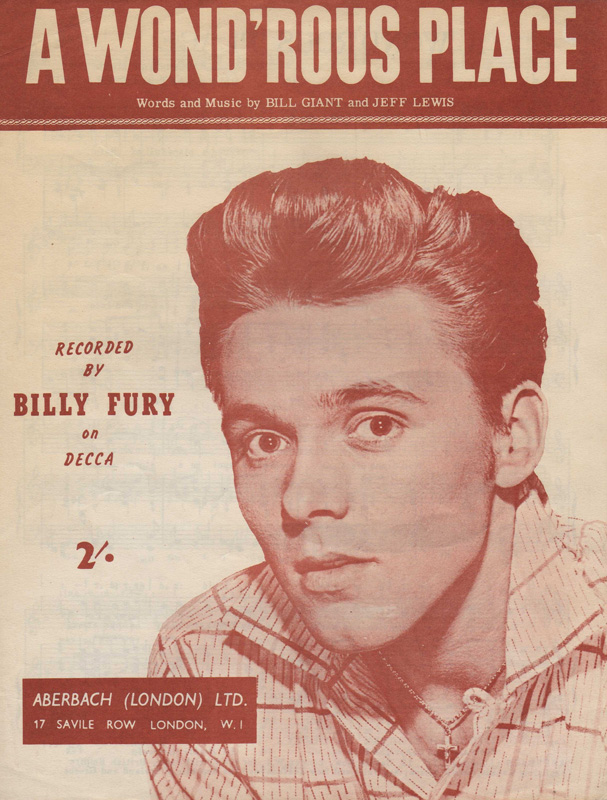 The Moontrekkers, "Night of the Vampire" (September 1961). Easily the least celebrated item in this Top Ten, though it did brush the bottom of the British charts. Like a good number of records produced by Joe Meek, this made the most of both horror movie imagery and exotic-for-the-time sound effects. Here they're complemented by spidery guitar licks, a lumpy galloping beat bringing to mind monsters stalking graveyards, and flourishes of sweeping organ. Contrived? Sure. Fun? That too.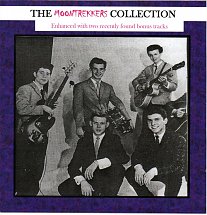 Screaming Lord Sutch, "'Til The Following Night" (December 1961). Sutch couldn't sing very well, but that didn't keep him from becoming one of British rock's great characters, and one of its most eccentric ones. Specializing in rock'n'horror, he took obvious cues from ghoulish American rocker Screamin' Jay Hawkins, but gave it his own goofy twist. This is a tour-de-force of graveyard special effects by producer Joe Meek, the most important pre-George Martin British rock producer. But Sutch's bands could rock pretty hard, and his '60s records included session guitar by future stars Jeff Beck and Jimmy Page. Like Vince Taylor, he had the genuine rock'n'roll spirit, if not the vocal chops and originality that could have vaulted him into true stardom.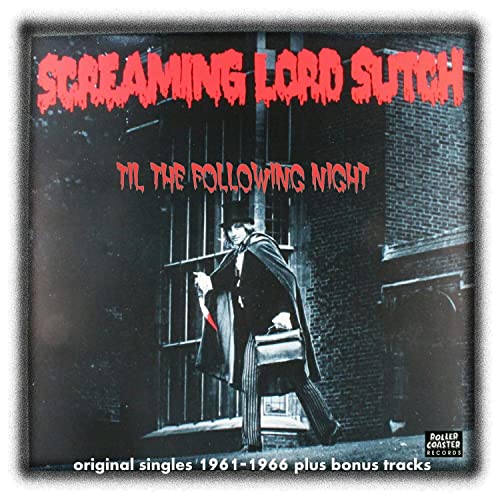 Honorable mention: "Good Golly Miss Molly" (December 1961). No, the B-side of 'Til the Following Night" won't make anyone forget Little Richard's original. But it's a testament to how hard and manically his bands could rock, though the "horror" sides of his '60s singles were generally far more effective than his covers of early rock classics.
The Springfields, "Allentown Jail" (February 1962). Originally recorded in 1951 by pop singer Jo Stafford, this is a pretty deep cut even for Springfields fans, appearing on their LP Kinda Folksy. Featuring a pre-solo stardom Dusty Springfield, this trio were more folk-pop than rock or even pop-rock. But if only for Springfield's presence, there's enough of a rock connection to place it on this list. An uptempo number with swirling violins alternating between Springfield solo and group vocals, it's a full-bodied pop production with a pinch of rock, though the song tells a story in the manner of a folk ballad.
At least two future folk-rock musicians were listening. According to Jerry Yester (then in the Modern Folk Quartet, which would move into folk-rock, and then in a later lineup of the Lovin' Spoonful), he and Barry McGuire (then in the New Christy Minstrels) would "listen to that stuff, and it blew our minds. 'Cause we were still flat-out in folk music, and to hear this John Barry-[type] band behind the Springfields…we loved it."
The Springfields had a few British hits, although "Island of Dreams" just misses the pre-Beatle cutoff as it came out in November 1962. Although it's a bit corny in its blend of pop, folk, and country, it's worth hearing for Springfield's soaring solo vocal on the bridge, and is better heard on a less ornately arranged live TV clip from early 1963 that survives. The Springfields were also one of the few British acts to have a US hit before the Beatles, hitting #20 in 1962 with "Silver Threads and Golden Needles," which oddly did not chart in the UK.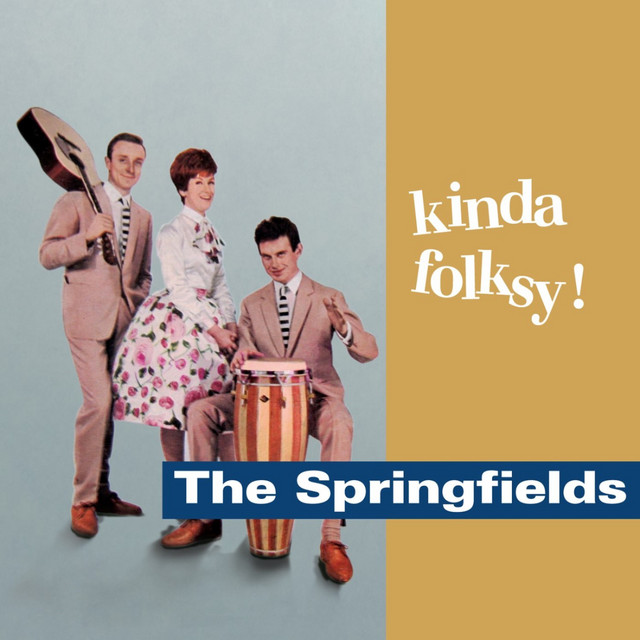 Jet Harris, "Main Title Theme (From The Man with the Golden Arm)"(August 10, 1962). Jet Harris had been the bassist in the Shadows, and in 1962 started to release records under his own name, sometimes paired with ex-Shadows drummer Tony Meehan. He coaxed a remarkably thick sound for the era from his bass, making it, very unusually, a lead instrument on a handful of instrumentals he issued, some of which were big British hits in 1962 and 1963. The first of these was this moody, cinematic piece, whose chirpy brass combine with Harris's booming bass to make this similar to early James Bond themes. Although it just misses a cutoff date since it was recorded on October 20, 1962 and released April 1963, the brooding "The Man from Nowhere" is even better. Harris's career was derailed by a bad car accident in September 1963, and though he was very briefly in an early lineup of the Jeff Beck Group, he never got back into front line of British rock.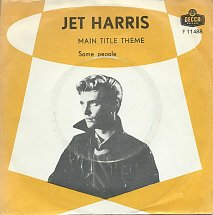 The Tornados, "Telstar" (August 17, 1962). A question almost guaranteed to win you points at whatever trivia game you might play: who was the first British rock group to have a #1 hit in the US? The Beatles were the second. The first was the Tornados, though their hit is more well known than the band. Producer Joe Meek's crowning achievement, this mesmerizing futuristic instrumental still sounds like science fiction rock, from its opening launch to the twinkling fadeout, highlighted by eerie electronic keyboards. Why didn't the Tornados become bigger? They were a primarily instrumental act, soon to be overrun by vocal groups like the Beatles, and didn't tour the US when they should have capitalized on their hit.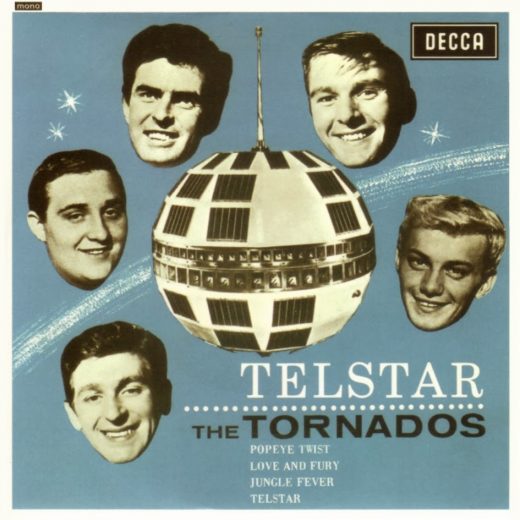 Honorable mention: "Ridin' the Wind" (October 1962). This came out on EP the same month as "Love Me Do" and I don't know if its release date predated the October 5 one for "Love Me Do," but at any rate, it must have been recorded before "Love Me Do" came out. Another spooky sci-fi rocker, not as distinctive as "Telstar," but striking just the same, with a bit of a surf music feel. It made #63 as a single in the US a few months later—the only other time the Tornados made the American Top 100, though they had a few other British hits and many other records.
HONORABLE MENTION:
The Packabeats, "The Traitors" (November 1962). Easily the rarest item on this list (though it's been reissued), this Joe Meek-produced instrumental came out the month after "Love Me Do." Kind of a collision of the Shadows and the Tornados, it has infectious twangy guitar riffs, some of the ghostly electric keyboard riffs that were trademarks of Meek's productions, and a cinematic sweep. It's as good as the big British instrumental rock hits of the late 1950s and early 1960s, and acts like the Shadows and Jet Harris kept scoring high on the charts with these kind of songs through 1963. But that whole style was about to be swept away by the huge wave of new British vocal groups, the Beatles leading the charge.