There are so many music history sites in New York that you could easily fill several books with photos and descriptions of them. In my first visit to New York in six-and-a-half years this spring, I saw a few I hadn't checked before. While very famous ones like the Strawberry Fields memorial space to John Lennon in Central Park are well worth checking out, this post presents a few of the more offbeat ones I saw on my trip.
Many and perhaps all of these sites are far from striking in the visual sense. Most visitors would shrug and wonder why anything is special about them. It's what took place there, not how they look, that's of note, even if some of the interest might be largely limited to fanatics. Yet the first image, however bland it might seem, was where many classic hit records were born.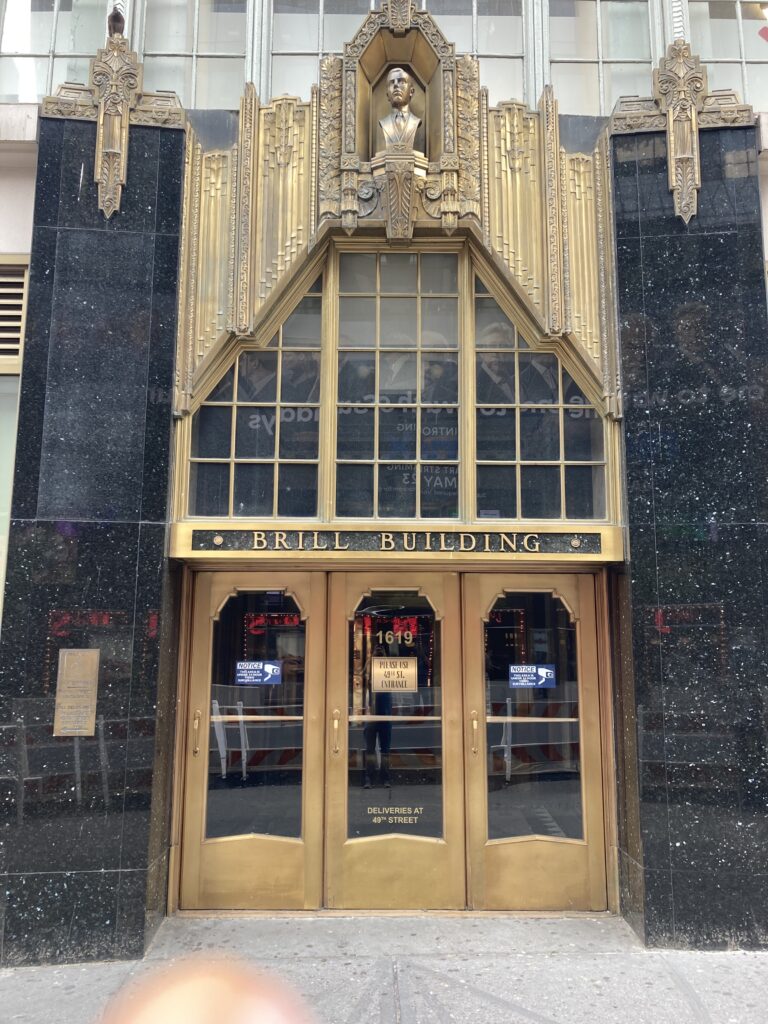 At 1619 Broadway, the Brill Building was where many songwriters, and often producers and record label owners, worked or at least visited in the early 1960s. They came to be so identified with the inventively produced and arranged fusion of early rock'n'roll and melodic pop—especially, but not always, heard on hits by girl groups—that the Brill Building has long been used as a label for this sound as a whole. Brill Building hits were often written by composers—often Jewish, and often, though not always, married couples—like Carole King and Gerry Goffin, Ellie Greenwich and Jeff Barry, Cynthia Weil and Barry Mann, Jerry Leiber and Mike Stoller, Burt Bacharach and Hal David, and Doc Pomus and Mort Shuman. The Brill Building itself, however, is just one of countless large office buildings in mid-Manhattan:
As unremarkable as it is to look at, this structure really deserves a plaque noting how many hits were written here or nearby. I add "nearby" because this wasn't the only building in the area where songwriters and their associates worked. In particular, 1650 Broadway, just a few doors up the block, housed Aldon Music, the major publishing company co-founded by Don Kirshner. That large building is even less interesting to look at than the Brill Building, whose ground floor is occupied by a branch of the CVS chain.
Both the Brill Building and 1650 Broadway are just a few blocks north from Times Square, New York's heart of the beast: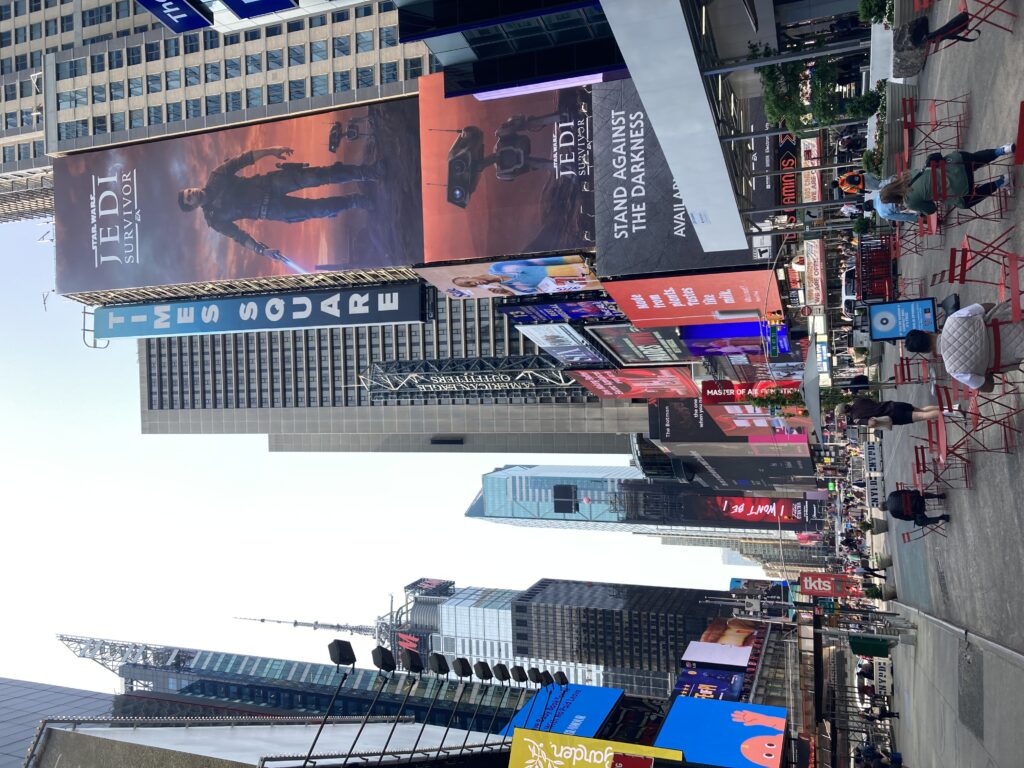 Moving south to 23rd Street, between mid-city and Greenwich Village, the famous Chelsea Hotel is still in business, though it's had some rocky times in recent years. Plenty of artistic figures stayed or lived there, and in rock history, some of the most famous of those are Bob Dylan, Janis Joplin, Nico, Leonard Cohen, and Sid Vicious: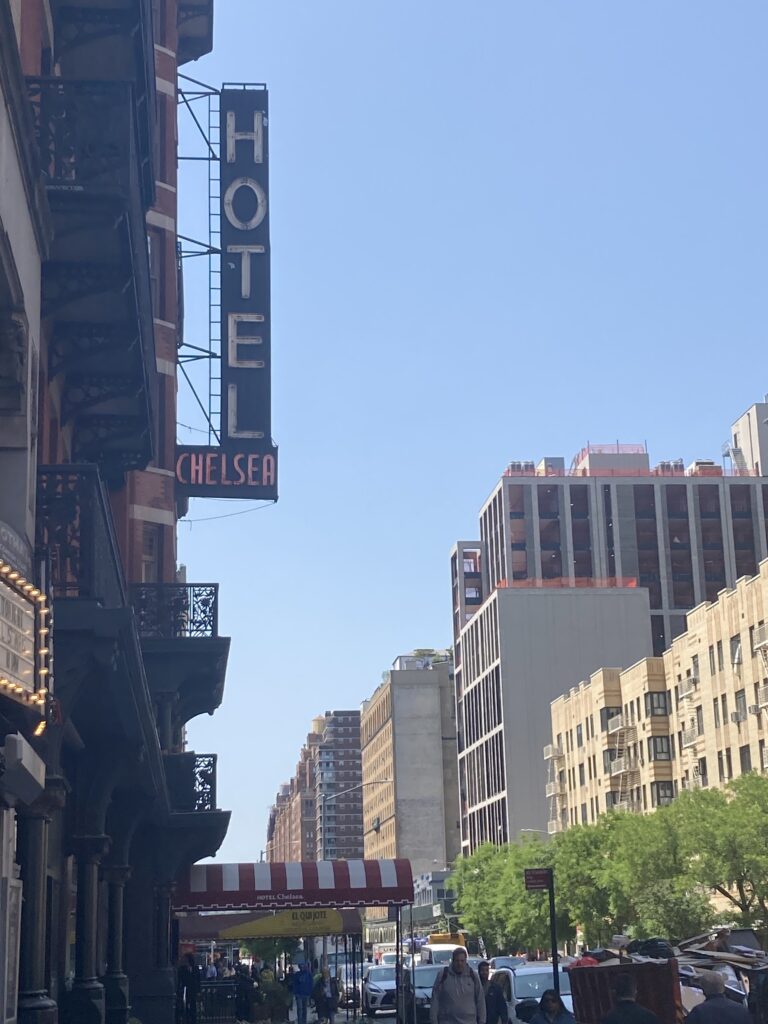 You could fill a whole block of plaques honoring famous residents, but there are just a few at the hotel's interest. Leonard Cohen does get one of those, which was put up fairly recently: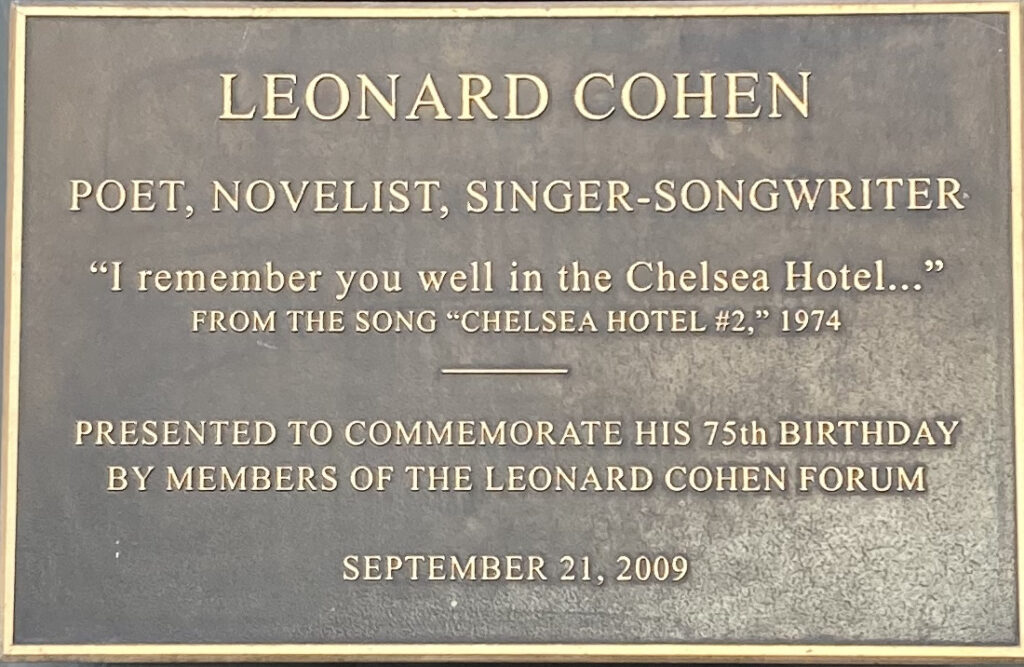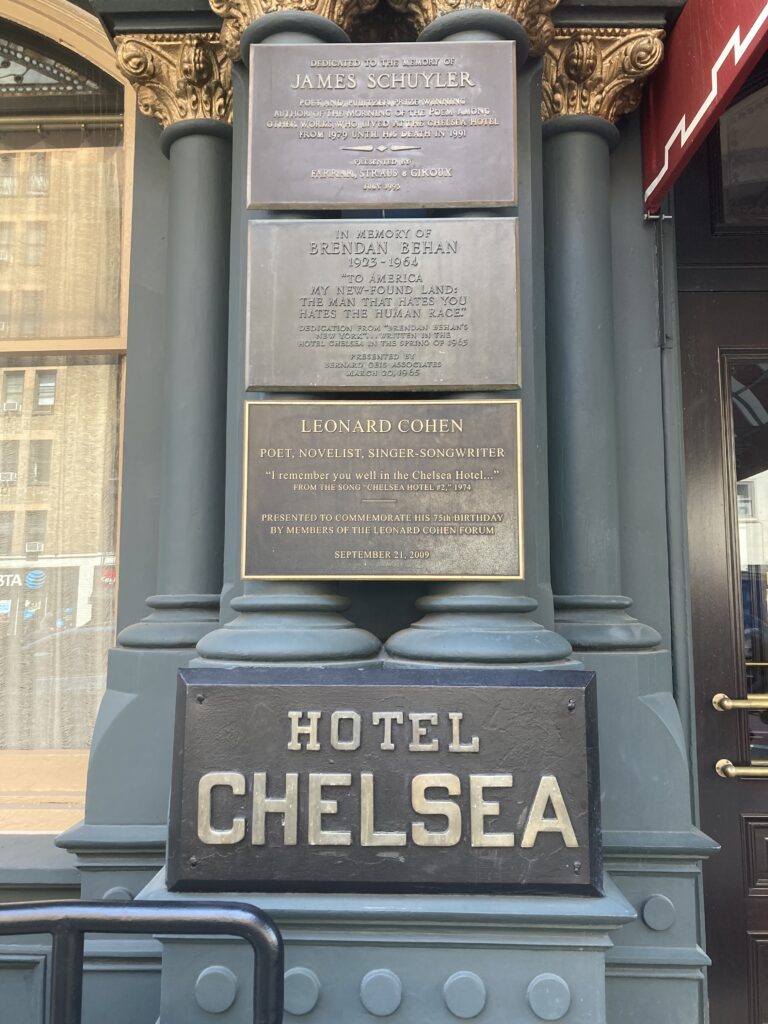 Going way uptown to the north end of Harlem, there really seems nothing special about this building on 138th Street. Yet, as a friend pointed out, it was home to the first record label—first "widely distributed label," according to Wikipedia"—owned and operated by African Americans, Black Swan Records. Ethel Waters and Alberta Hunter were its most famous artists. In the early-to-mid twentieth century numerous black artists lived on the street or nearby, including Fletcher Henderson, Billie Holiday, and Eubie Blake.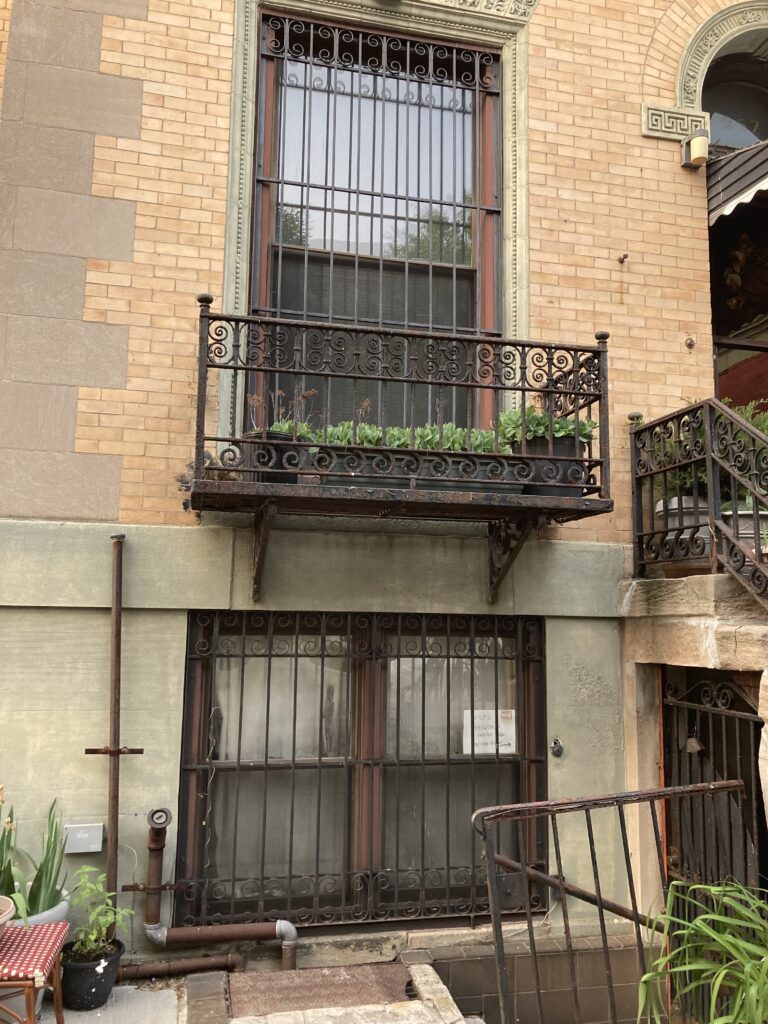 Going way downtown to the Lower East Side, this building at 56 Ludlow Street occupies a huge place in Velvet Underground history. Here more than anywhere else the group got its sound together in 1965, with Lou Reed, John Cale, Sterling Morrison, and original VU drummer Angus MacLise all living and/or working on their music in the building as the Velvet Underground got off the ground: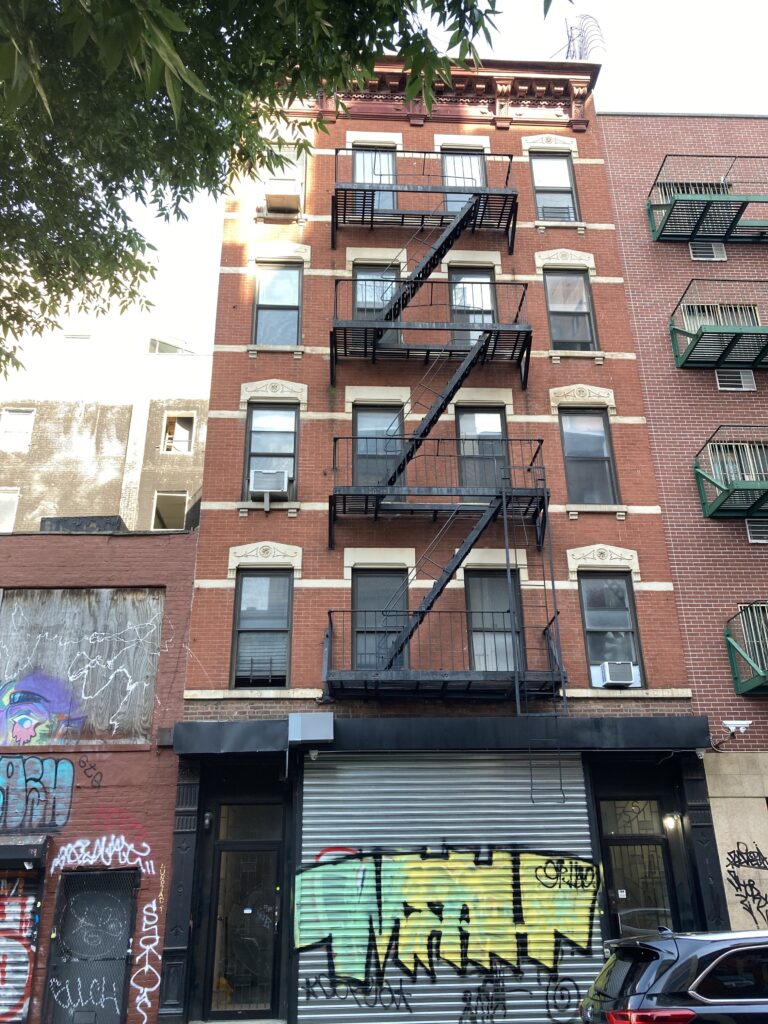 The first photographs of the group, taken before MacLise left and was replaced by Maureen Tucker, were taken around here around mid-1965, including on a nearby stoop, a rooftop, and a bench a couple of blocks or so away in Seward Park. The building looks very much like it did in mid-1965, though the neighborhood's changed enormously.
When I stayed with a friend a few blocks away in 1986, it was still a fairly rough'n'tumble area with lots of noise and business/industrial deliveries, and few cultural hotspots. In 1965, it must have been a lot more so. Yet in 2023, surrounding blocks feature many hipster-oriented shops and places to eat. There's even a significant difference since I last walked around there almost fifteen years ago. One cultural (rather than consumer) attraction worth visiting is the Tenement Museum, although an admission only gives you a tour with access to one part of the museum/building (reconstructing circa-1900 tenements) at a time. It will take quite a bit of time and money to go through all the various tours.
There are more Velvets-related sites, of interest to an even more limited circle of fanatics, almost thirty miles away in Long Island. You've got to be dedicated to make the trip, which you'll need to do on the Long Island Railroad line, or with a car, which fortunately I could get a ride with via friends. Lou Reed grew up in one of Long Island's towns, Freeport, which he longed to escape for a less suburban life, yet occasionally honored in his songs and career. Here's Freeport High School, from which he graduated in 1959: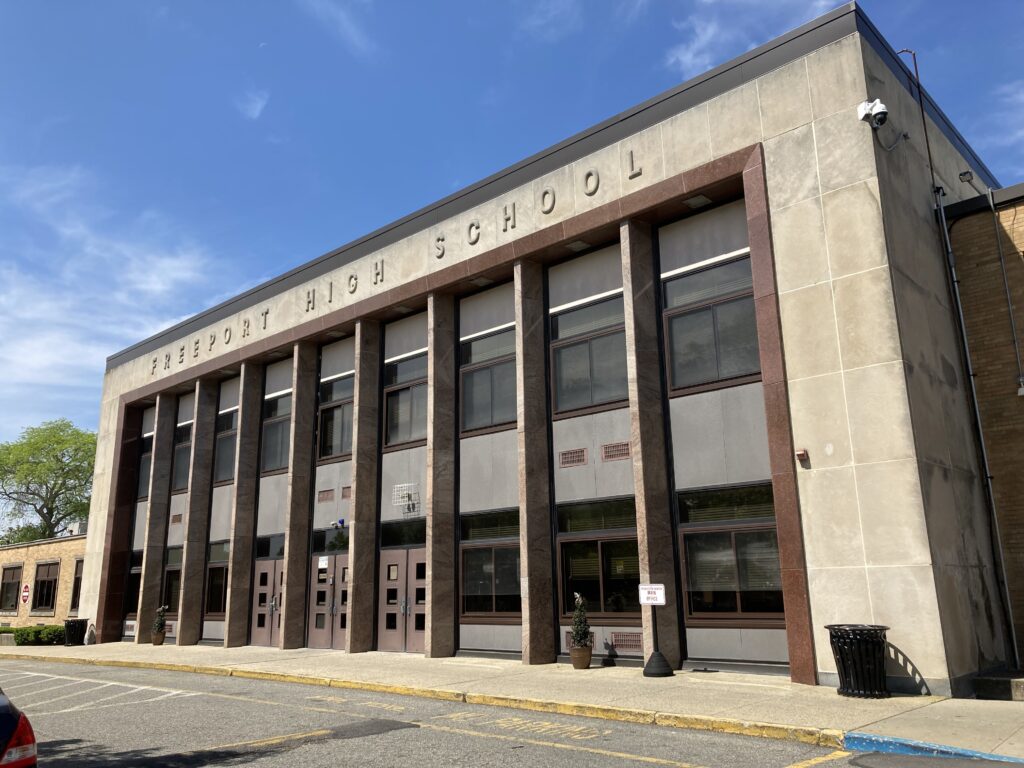 This is where Reed, as he sang in "Coney Island Baby," "wanted to play football for the coach." While here he was already playing in rock groups, including the Shades, who as the Jades released a single that Reed played guitar on, co-writing one side and writing the other. Again this building isn't much to look at, but is much the same as it was back in the late 1950s.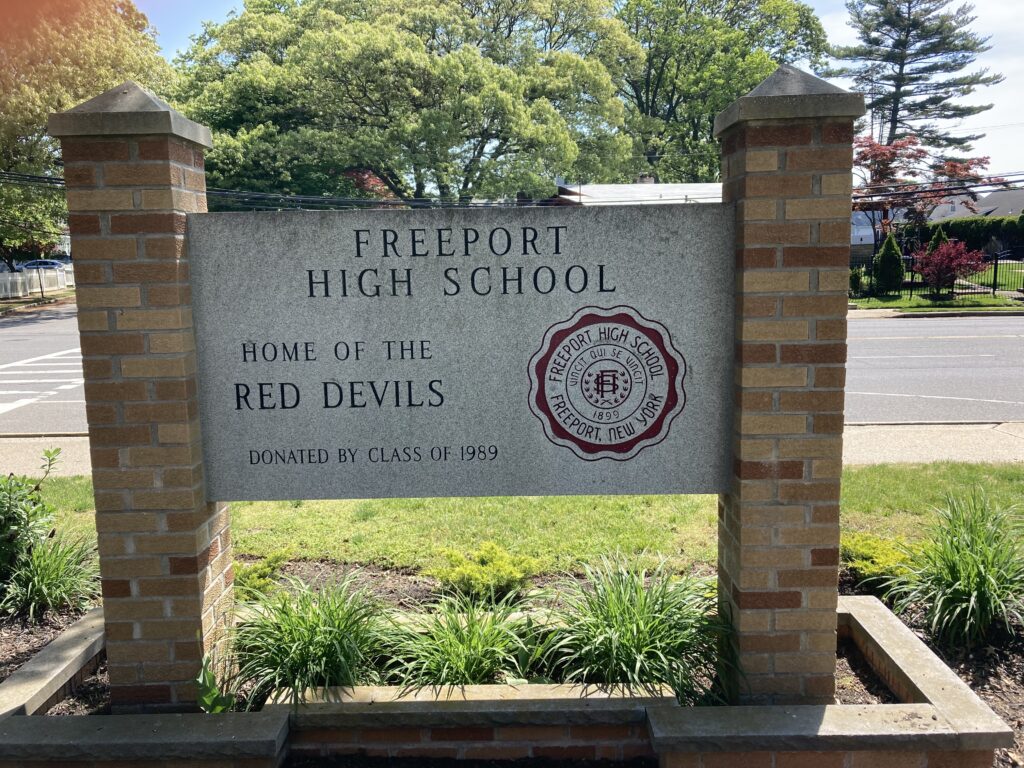 Freeport itself isn't much to look at, with traffic-filled main drags clogged with plenty of suburban industrial businesses and retail outlets. Not far from those boulevards, however, are well-to-do suburban homes, like this neighborhood where Reed lived, within walking distance of the high school: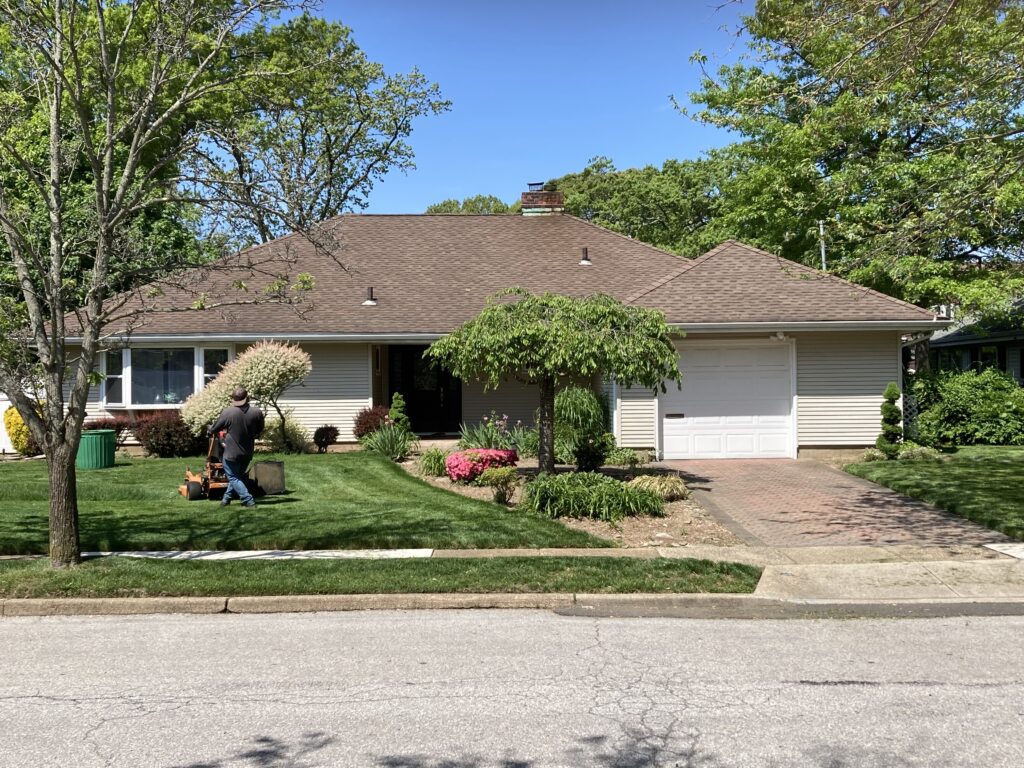 Four other members of the Velvets also grew up in Long Island, including guitarist Sterling Morrison and drummer Maureen Tucker, who went to Division High School in Levittown, about ten miles away. That building's even less to look at than Freeport High School. If you're wondering why I wrote "four other members," Doug Yule, who replaced Welshman John Cale in 1968, grew up in Great Neck, as did his younger brother Billy, who drummed with the Velvets in summer 1970 at Max's Kansas City while Maureen Tucker was on a leave of absence owing to the birth of her first child.
It's back to the big city, however, for a Reed tribute worth checking out even if you're not a fan. The last stop going north on the Q subway line at 86th Street and Lexington Avenue, which only opened about five years ago, features portraits on the tiled walls by Chuck Close, including this one of Reed: