I'm presenting a three-part lecture series on Women in Rock at the Berkeley Art Center this spring and summer, featuring film clips of the performers discussed in this post, among quite a few others. Details on the first of the events, on Thursday, May 31 from 7pm-9pm, are on this page of the center's site. Details on all three of the events (others follow on June 21 and July 26) are on the center's calendar.
At several colleges in the San Francisco Bay Area, I've taught a course on women in rock during the first quarter-century or so of rock's evolution, from the late 1950s to the early 1980s. One of the pleasures this involves is presenting filmed performances, some quite off the beaten track, of women rockers from around the globe during this period. Even with the increased accessilibity of rock history clips on DVD/Blu-Ray and online, many of them remain rarely seen, or  even unseen by some fans.
Here are fifteen great examples of such footage. I haven't ranked these in a best-of order, instead just progressing in chronological order, from late-'50s rockabilly to early-'80s new wave. Along the way are unforgettable glimpes of girl groups, psychedelic stars, folk-rockers, singer-songwriters, soulstresses, and more.
Wanda Jackson, "Hard Headed Woman" (Town Hall Party, Los Angeles, November 29, 1958). Although Town Hall Party was a country-oriented TV program, it featured quite a few rockabilly stars in the late 1950s, almost all of whom had started in country music. Wanda Jackson wasn't the most famous of them, but she was one of the best, and certainly the finest woman rockabilly singer, belting with throaty zest. While her appearance on the show unfortunately didn't feature her finest early rockabilly songs (the white-hot "Fujiyama Mama," for starters), she does well with "Mean Mean Man" and "Hard Headed Woman." The latter song's most famous as a 1958 hit for Elvis Presley, a boyfriend of Jackson's for a while, who encouraged her to sing in an earthier and rockier fashion than she had on her tamer initial country records.
She also distinguishes it from Presley's version with a deceptively mellow introduction: "I tell you what, we haven't done a real good love song. Joe, play me some real pretty, you know, twinkly stuff up there. Real sad." Guitarist Joe Maphis follows suit. "Y'all like love songs, do you?," Jackson resumes. "Good. I like those. This one really tells a beautiful story, if you can pay real close attention to the words, and if you like love songs, well, we think this is one of the most beautiful love songs that's ever been written. And we'd like to do it especially for all of y'all. It goes like this. Do that again," she instructs Maphis, "that's pretty." Upon which she launches into a take-no-prisoners growl: "A hard headed woman, a soft hearted man, been the cause of trouble ever since the world began!," shaking her hips and pointing for all she's worth as Maphis spins off sharp rockabilly licks and Jimmy Pruett pounds the piano like Jerry Lee Lewis.
Dusty Springfield and Martha & the Vandellas, "Wishin' and Hopin'" (Ready Steady Go, London, March 16, 1965). In early 1965, several Motown artists toured the UK, just as records from that label were developing a fanatical following across the Atlantic. To commemorate the visit, the leading British pop music television program of the time, Ready Steady Go, did a special "Sounds of Motown" episode. A highlight was a unique, playful duet between the leading British woman pop-rock singer of the '60s, Dusty Springfield, and one of Motown's greatest groups, Martha & the Vandellas.
"Wishin' and Hopin'" was actually originally recorded by another soul star, Dionne Warwick, and written by Burt Bacharach and Hal David, who also produced Warwick's version. It was Dusty Springfield who had the Top Ten hit with the song in the US in 1964, however (oddly, it was not a hit for her in her native UK, where Liverpool band the Merseybeats took it into the Top Twenty). At a time when there was much more segregation between black and white (if less in the UK), it was a fine and bold statement to see two fine black and white acts singing together on television.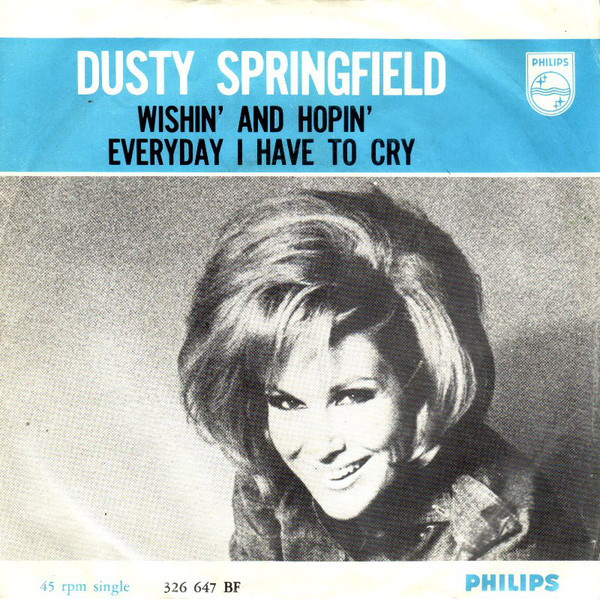 The Ronettes, Be My Baby (The Big T.N.T. Show, Hollywood, November 29, 1965). "Be My Baby" had been a hit for about two years by the time the Ronettes did it on The Big T.N.T. Show concert movie in Hollywood in late 1965. They must have sung it hundreds of times by then, but you wouldn't know it from the elan Ronnie Spector puts into both her singing and her exuberant onstage presence. From this clip alone, it's obvious how much she loved performing, and how much joy she put into her vocals. Which makes it all the more tragic that within a year or so, she'd started an enforced retirement of sorts when her new husband Phil Spector—who of course had produced "Be My Baby" and the Ronettes' other classic girl group hits—insisted she give up her career and stay at home.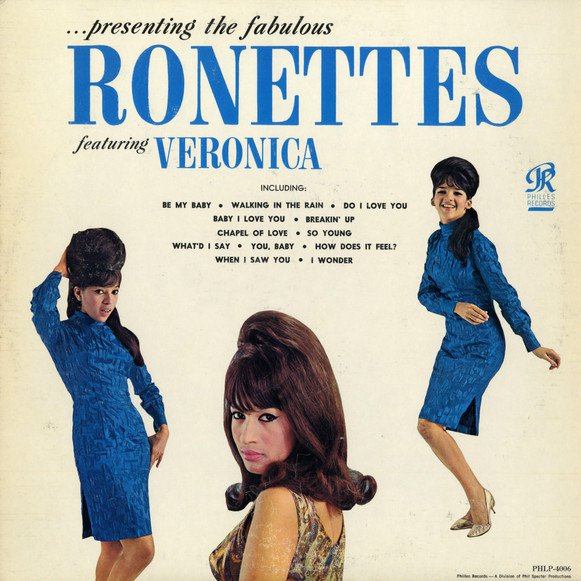 Richard & Mimi Fariña, "The Bold Marauder" (Rainbow Quest, Newark, New Jersey, February 26, 1966). Richard Fariña was the main singer and songwriter in the duo he formed in the mid-1960s with his wife Mimi, the younger sister of Joan Baez. But Mimi was crucial to the pair's early folk-rock recordings as a harmony singer and guitarist. Fortunately they were filmed as the guest stars of a half-hour episode on Pete Seeger's public television program Rainbow Quest, just two months before Richard's death in a motorcycle accident. Although they ventured into tentative early electric folk-rock on their two albums, they play acoustically (sometimes joined by Seeger) on this program. Nonetheless it does justice to their sound and fine material, one of the highlights being this sea shanty-like number (with Richard on dulcimer), whose lyrics sound both like an ageless folk song and a commentary on twentieth-century abusers of power.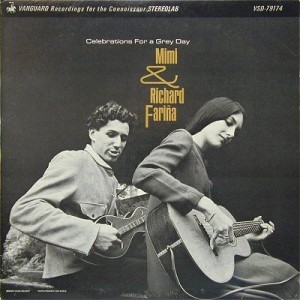 Big Brother & the Holding Company, "Ball and Chain" (KQED, San Francisco, April 25, 1967). Of course, the most famous performance of Janis Joplin singing with Big Brother and the Holding Company is seen in the Monterey Pop film, where she delivers one of the best rock vocals ever on "Ball and Chain." A couple months earlier, the band—still mostly unknown outside of the Bay Area—did a half-hour live-in-the-studio set at San Francisco's public TV station, KQED. While this version of "Ball and Chain" doesn't match the Monterey Pop one in charismatic intensity, it certainly serves notice that Joplin would be a force to be reckoned with. Probably inadvertently, the group's version of the traditional folk song "Cuckoo"—on which guitarist James Gurley takes the shaky lead vocal on the early part, Joplin taking over on the hurricane-like conclusion—demonstrates just how much they needed her to get on the map. She's also good on other early Big Brother material on the program, like "Down on Me," the band's rough-and-ready early psychedelic rock complementing her sensual style well.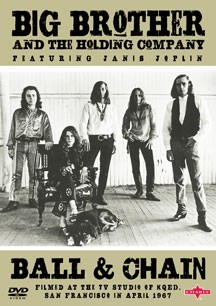 Aretha Franklin, "A Natural Woman" (Konserthuset, Stockholm, May 2, 1968). Fortunately, there's a lot of footage of Franklin's Swedish concert on this date, in which at points you can literally see sweat dripping from her face. It's a bit uneven, but she hits her stride on her soul hits, including "Chain of Fools," "Respect," "Dr. Feelgood" (on which she plays her underrated piano), and "A Natural Woman," co-written of course by another woman (Carole King) and her first husband, Gerry Goffin.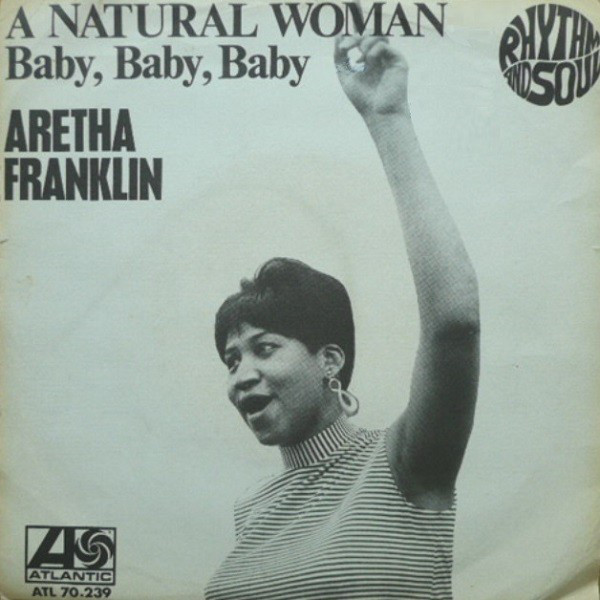 Jefferson Airplane, "White Rabbit" (Woodstock, August 17, 1969). They couldn't have planned this, but because the Woodstock festival was running way behind schedule, Jefferson Airplane didn't take the stage until just as the sun was rising on Sunday morning that weekend. That made for a magnificent backdrop to their set, which like much of Woodstock was filmed, including this radiant version of Grace Slick's most famous composition, "White Rabbit." (She also sang "Somebody to Love" here, but that was written by her brother-in-law, Darby Slick.) There have been several expanded editions of the Woodstock film and it's hard to keep up with what's appeared where, but "White Rabbit" doesn't seem to be on any of them.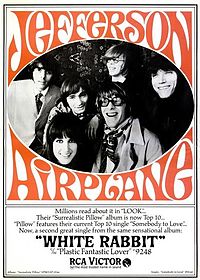 Nina Simone, "Four Women" (Harlem Cultural Festival, New York, August 17, 1969). There are many great clips of women rock and soul performers, but this is my very favorite. In vivid color, Simone delivers one of her most dramatic compositions, each verse detailing the tribulations of four different women (the title "Four Women" is not actually sung in the lyrics). The backup is sparse and moody, and the piano solo rather aggressively incorporates her classical training. At the end a gust of wind blows some sheets off her piano, but she doesn't miss a beat as she vainly tries to stuff them back into place. Mesmerizing. And yes, this took place the very weekend the Woodstock festival was being held elsewhere in New York State, and later on the very day that Grace Slick sang "White Rabbit" with Jefferson Airplane there (see above entry).
Joni Mitchell, "California" (BBC, London, October 9, 1970). Joni Mitchell wrote a famous song about Woodstock, but didn't actually perform there. We do have this footage from about a year later, taken from a half-hour program taped for the BBC, live in front of a studio audience. She does a few outstanding songs here as a solo performer, including "Chelsea Morning," "For Free," and "Big Yellow Taxi." I think "California" is of special interest, not only because it's not as well known as most of the other songs in the set, but also because it showcases her skill on the dulcimer, which she plays to accompany herself on this tune.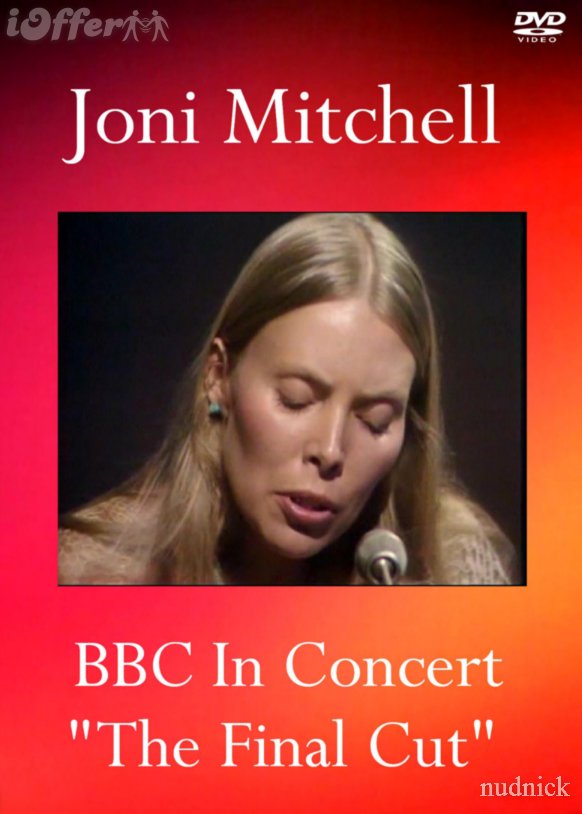 Carole King, "A Natural Woman" (BBC, London, April 27, 1971). Although she wrote many hits with her first husband, Gerry Goffin, throughout the 1960s, it wasn't until early 1971 that King became a star on her own with the Tapestry album. Just a couple months after that LP was released, she did a half-hour live-in-the-studio program for the BBC, as part of the same concert series that Joni Mitchell had done an episode for (see above entry). She did a few of her hits as a solo artist ("I Feel the Earth Move," "It's Too Late"), but also did her own versions of some songs that had first been hits for other artists, as "A Natural Woman" had been for Aretha Franklin. Listening to her sing this and other material on this program, it's hard to believe it took her so long to emerge from behind the scenes to become a recording star as a singer and solo artist, so accomplished are her vocals.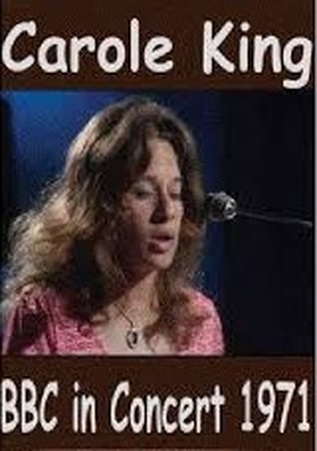 Nico, "Femme Fatale" (The Bataclan, Paris, January 29, 1972). Nico left and/or was fired from the Velvet Underground in spring 1967. She hadn't shared the stage with Lou Reed and John Cale for almost five years when this one-off Reed-Cale-Nico concert was presented in Paris in early 1972. An unplugged semi-Velvet Underground reunion (though no other Velvets were present), part of the concert was fortunately filmed, giving each of the three turns in the spotlight to sing lead. One of Nico's songs was "Femme Fatale," written by Lou Reed, though sung (like two other Reed compositions) by Nico on the Velvet Underground's first album. Cale and Reed supply subdued backup harmonies to her on this acoustic version, on a TV program marking the only time the three were filmed performing together in decent image and sound quality.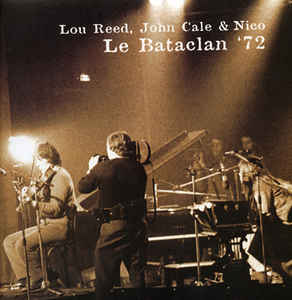 Nancy Sinatra & Lee Hazlewood, "Summer Wine" (Riviera Hotel, Las Vegas, 1972, probably February). The oddest couple of the 1960s, Nancy Sinatra and her producer Lee Hazlewood had several unlikely beauty and the beast hits, including "Some Velvet Morning." "Summer Wine" was another bittersweet-to-the-point-of-moodiness highlight of their discography, performed with rather irreverent sassiness in Las Vegas as part of a Swedish documentary on the pair in Sin City.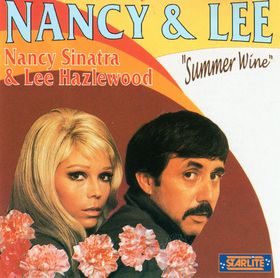 Patti Smith, "We're Gonna Have a Good Time Together" (Konserthuset, Stockholm, October 3, 1976). In the same venue where Aretha Franklin was filmed for TV in 1968 (see earlier entry), a program was shot of the Patti Smith Group in concert. There are other good clips of Smith from the '70s, but this is the best sustained document of her electrifying stage presence. Although it includes strong original compositions like "Land," "Redondo Beach," "Free Money," and "Ask the Angels," it also has some covers she didn't put on records in the 1970s. The best of these is the one that opens this program, a hyper charge through the Velvet Underground's "We're Gonna Have a Good Time Together," to which Smith, as was her wont, adds some different lyrics.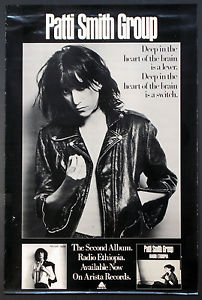 The Avengers, "The American in Me" (The Mabuhay Gardens, San Francisco, 1978). Although they didn't get to release many records at the time, the Avengers were the top early San Francisco punk band, fronted by Penelope Houston, who both sang and looked as though she could bore right through your head. The Mabuhay Gardens was the top early punk venue in the city, and this clip captures the ferocious energy of both their performances and the Mabuhay audience's frenzied dancing.
Shonen Knife, "Kappa Ex" (Japan, promo video, mid-1980s). This is the most recent of the selections on this list, yet I know less about its background than any other. It was one of the mimed clips on a promo video sent to a music magazine where I worked at the time. This Japanese trio mixed pop and punk in about equal measures, at a time when all-women bands were even rarer in their country than most anywhere else. Even if it's cornily enacted, this is a charming clip of one of their better songs, the threesome not taking the low-budget props and lip-syncing entirely seriously.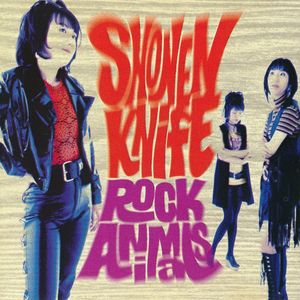 I'm presenting a three-part lecture series on Women in Rock at the Berkeley Art Center this spring and summer, featuring film clips of the performers discussed in this post, among quite a few others. Details on the first of the events, on Thursday, May 31 from 7pm-9pm, are on this page of the center's site. Details on all three of the events (others follow on June 21 and July 26) are on the center's calendar.