On my list of places in the Bay Area I've heard about but haven't managed to visit, China Camp has been high on the list for a while. Earlier this month I finally made it out there on a Monday morning. I walked around for nearly three hours, but that's not nearly enough time to cover this 1500-acre state park, a few miles east of Central San Rafael.
There are a good number of hiking trails, some of which are on the steep side. A good choice for a path with some length and variable terrain seemed to be the Shoreline Trail, which runs most of the length of the park near the San Pablo Bay. On a weekday at least, it was easy to park on the main road just outside the first campground entrance you come to after entering on the west side. Be aware there's a parking fee if you go the lot a two-three-minute drive inside, and that you still need to pay a $3 walk-in fee at the trail entrance.
There's not much in the way of water views from the trail, though occasionally you get glimpses such as this one: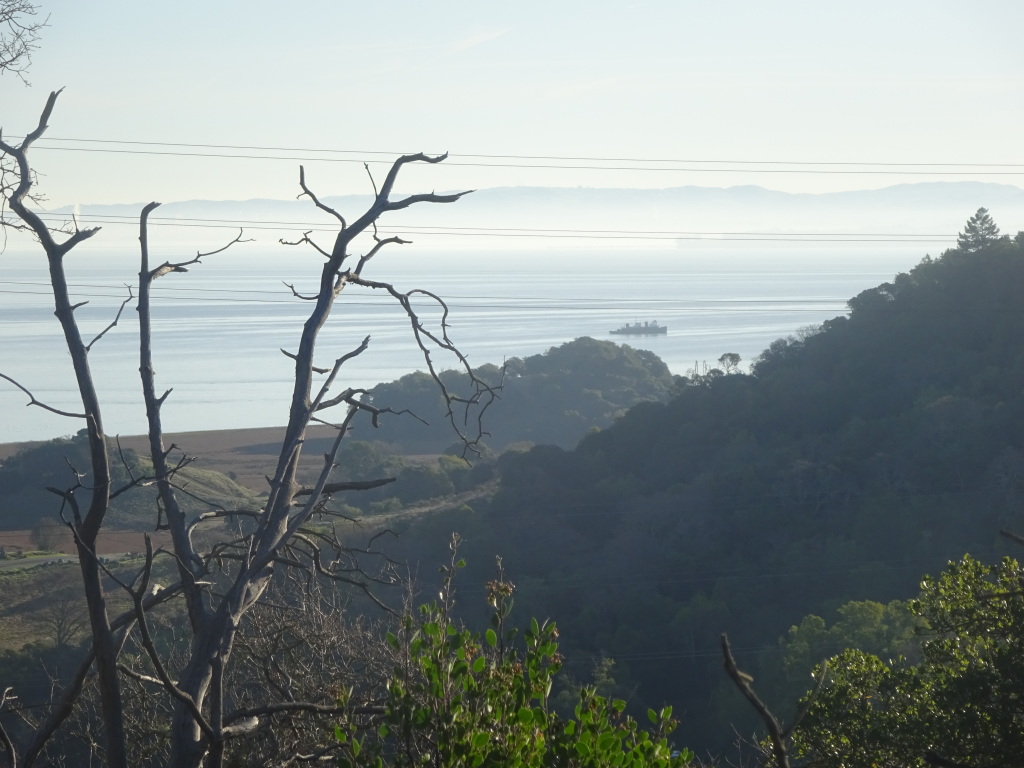 The bends on the trail might not offer scenes as spectacular as those in many more celebrated California parks, but they're pleasing enough, as this series shows:
Unfortunately there are reminders that California's in danger of suffering another drought. This is supposed to be a creek: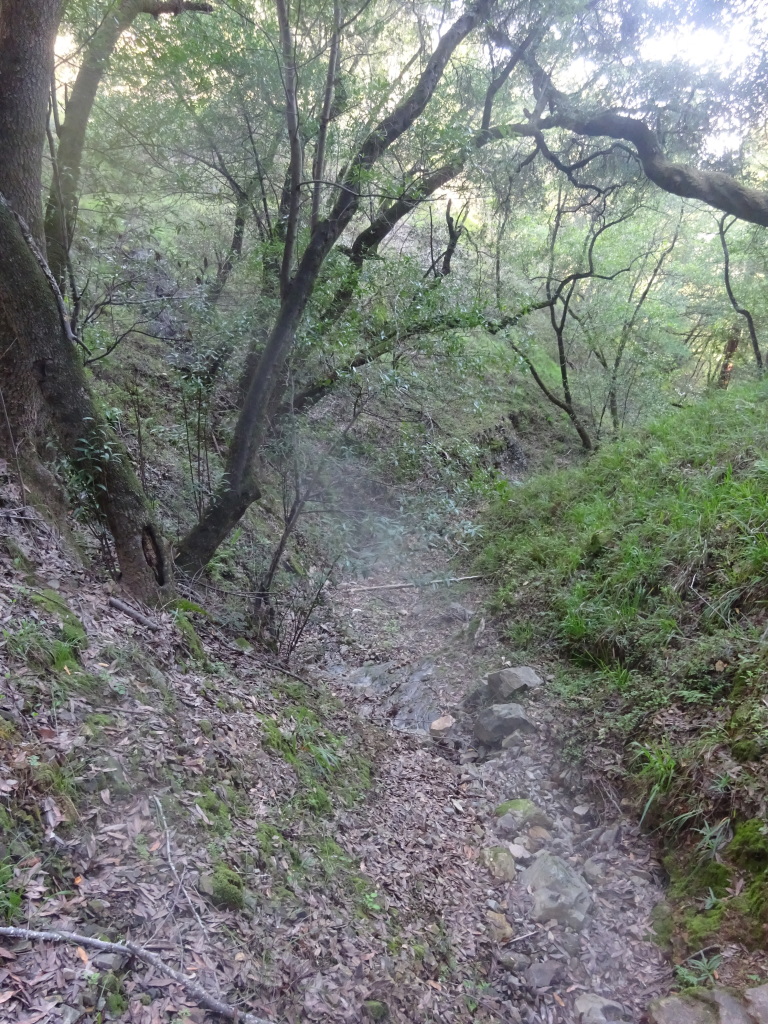 After a while you'll get to the Back Ranch Meadows Campground (actually not far from the trail entrance if you take the much easier flatter path), where you'll have a good chance of spotting a bit of wildlife, as I did: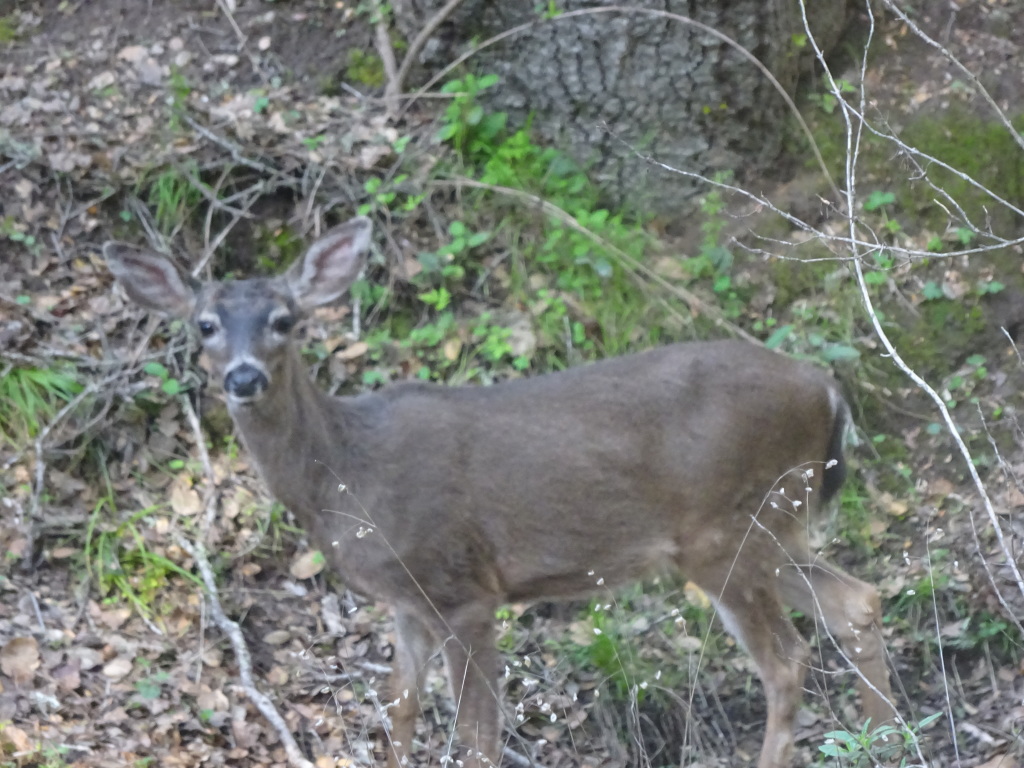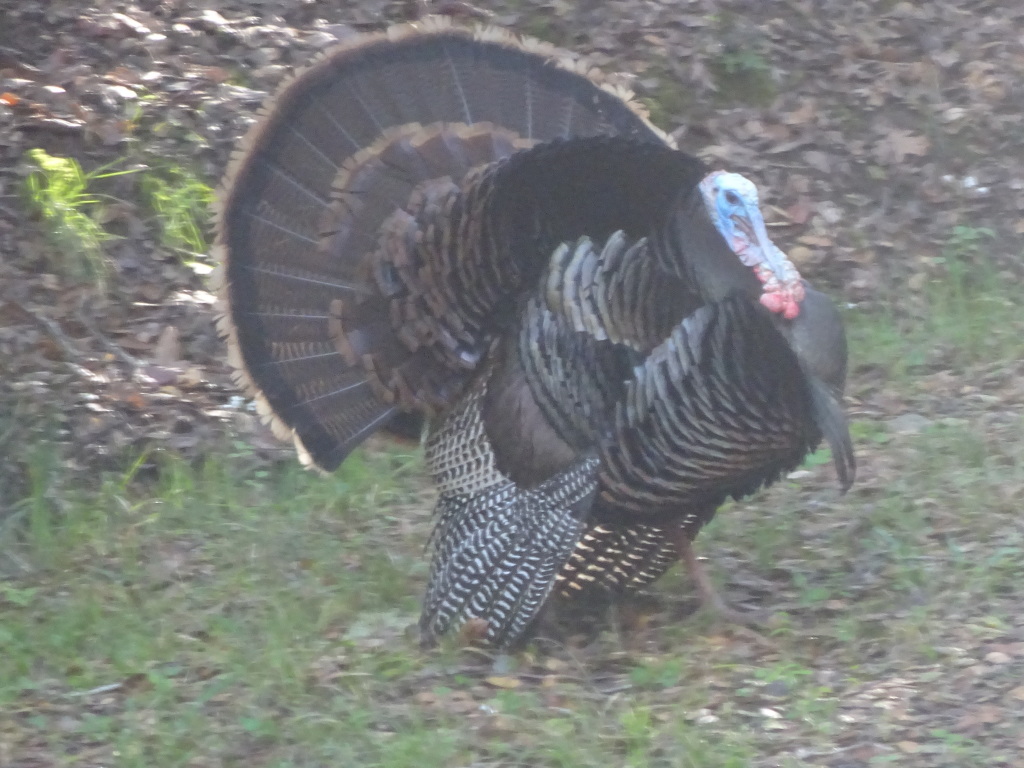 Across the main road that runs through the park, on the side by the water, there's a very short trail, Turtle Back Trail, that true to its name winds around Turtle Back Hill. It's actually just a minute-or-two drive from the campground where you can enter the Shoreline Trail. This seems like a good option for parents escorting small kids, and I saw a couple such pairs when I did the loop in just a few minutes:
The most popular spot in China Camp is China Camp Beach at the eastern end, which has a fairly big parking lot (fee required) overlooking the dock. I stopped just long enough to take a picture, and that's where I'll start on my next visit: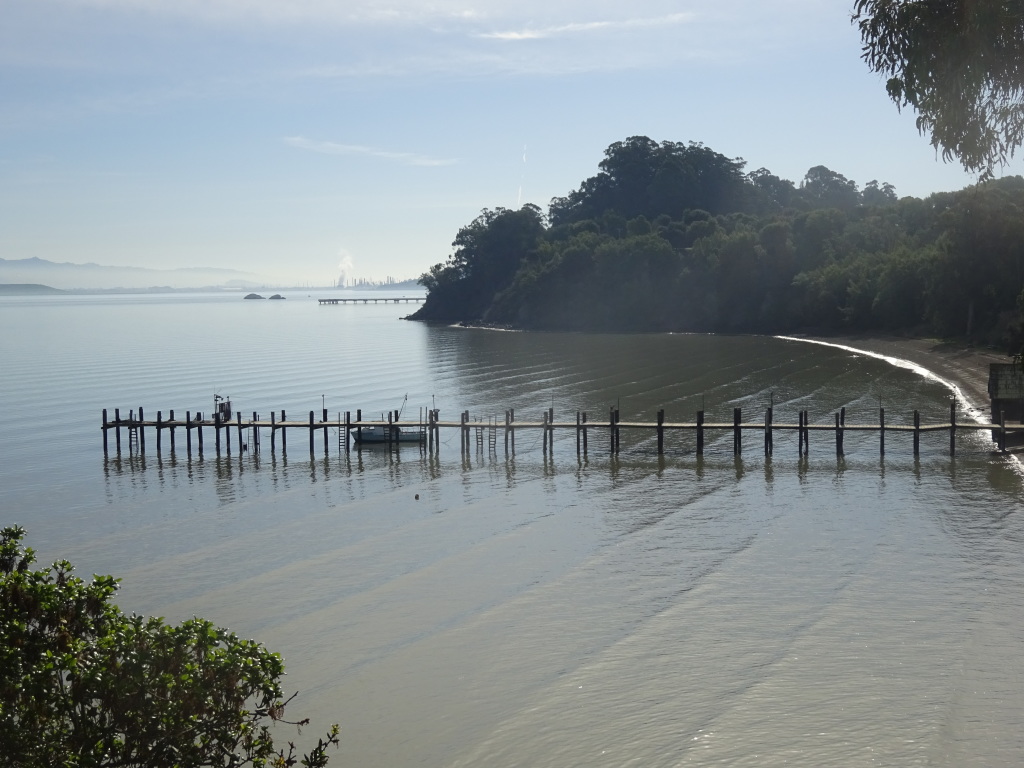 More info on China Camp State Park at http://www.parks.ca.gov/?page_id=466.