With the super-abundance of information about the Beatles out there, it's always a surprise, and for the most part a pleasure, to come across a bit of interest that hasn't often been previously reported. No, we're not talking anything on the order of the real reason Pete Best got fired, or a recording of a previously unknown Lennon-McCartney original. We are talking about of the roots of one of the songs the Beatles covered in their early days.
"I Got to Find My Baby" is one of the most obscure songs of which a good-quality recording by the Beatles exists. Like some of the other "most little known" songs they did, they performed it on the BBC, taping it on June 1, 1963 (the track eventually making it onto the Beatles' Live at the BBC compilation). It's pretty clear this jovial, bluesy number with a John Lennon harmonica solo – one of the bluesiest items they ever did, in fact – was learned from Chuck Berry, John introducing it as "Chuck Berry's 'I Got to Find My Baby'" on the broadcast. The Beatles even did it a second time on the BBC on June 24, a performance that's now available as a download on iTunes' Bootleg Recordings 1963.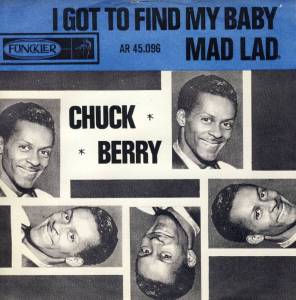 Berry did indeed put out a version of "I Got to Find My Baby" as the A-side of a flop single in August 1960. Live at the BBC credits Berry as the songwriter. But he certainly wasn't the first person to record it.
Muddying these blues waters more, blues harmonica great Little Walter recorded "I Got to Find My Baby" as a single on May 22, 1954. It's not exactly the same as Berry's "I Got to Find My Baby," but in many parts, it is exactly the same. Quite a few years ago, I seem to remember even reading it stated that Little Walter did the original of the song performed by the Beatles as "I Got to Find My Baby." The only compilation on which I have Little Walter's version, Confessin' the Blues, credits Willie Dixon—who wrote many blues classics, especially for artists on Chess Records—as the songwriter.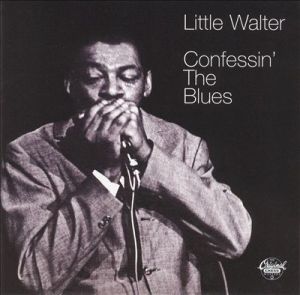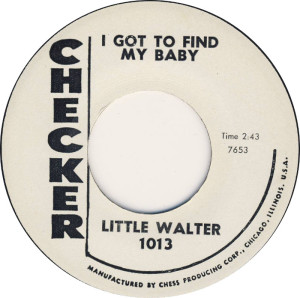 It turns out, however, that the roots of the tune go yet deeper. For in the early 1940s, Doctor Clayton put out a record, "Gotta Find My Baby," that is in all respects the same song as the one Berry put on his 1960 single. The arrangement's much different, of course—the chief instrument is piano, and there are no electric guitars or drums. It's an easygoing early urban piano blues. But the tune, and most of the lyrics, are the same.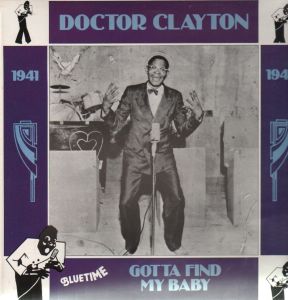 One important difference: a verse that goes as follows was not used in Berry's version:
When my head starts aching
I grab my hat and coat
'Cause cocaine and reefer
Can't reach my case no more
That last line might not seem to make much sense, but that's how it sounds. The line with cocaine and reefer, however, is definitely in Clayton's version. And Chuck Berry, for all his boundary-pushing, was not about to sing about cocaine and reefer, especially not in 1960, when he was appealing a jail sentence for violating the Mann Act.
It seems unlikely to me that the Beatles would have even known about Clayton's version. They were huge Chuck Berry fans; they weren't prewar blues collectors. Which makes it less likely still that they had any notion they were performing a song that, in its original incarnation, made more blatant references to drugs than almost any song they or almost any other leading rock group performed in the 1960s.
As a final footnote, the song "Gotta Find My Baby" also lived on through the late 1960s, in the repertoire of a band that fed two members into Led Zeppelin. In 1968, the Band of Joy, featuring a pre-Led Zep Robert Plant and John Bonham, did the song on an unreleased tape that's circulated. Check it out in the usual places we can't name.