Back in February, I posted about my hike in China Camp near San Rafael, noting I didn't have time to walk some of the trails. I did get back there in late winter, and while there's not nearly enough time to walk the rest of the trails on one visit, I did see quite a bit more than I had on my first visit. So here's a brief "China Camp Part 2" post.
One of the recommended loops on the Friends of China Camp site is taking the Bayview trail one way and the Shoreline trail another. I already posted some pictures from the western part of the Bayview trail, so here are some from the eastern part, which does have some views that lives up to its name: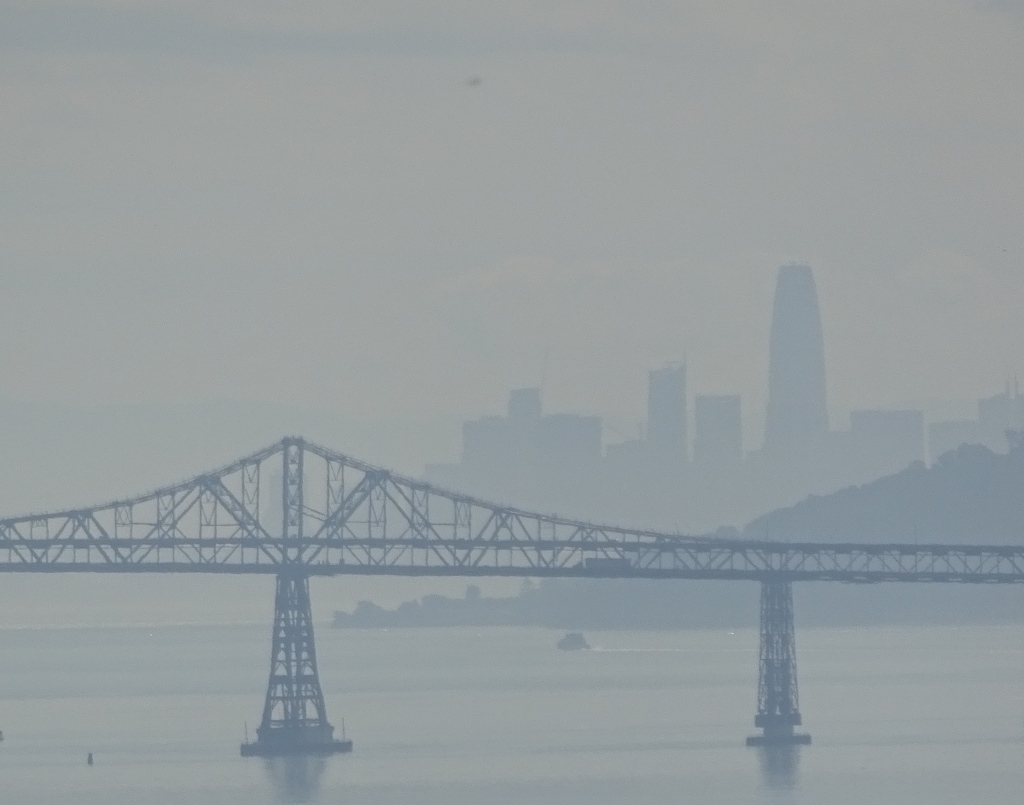 That's the best one, where you see the San Francisco skyline faintly in the background (it was a cloudy day) behind the San Rafael-Richmond bridge. From the same point, a wider view: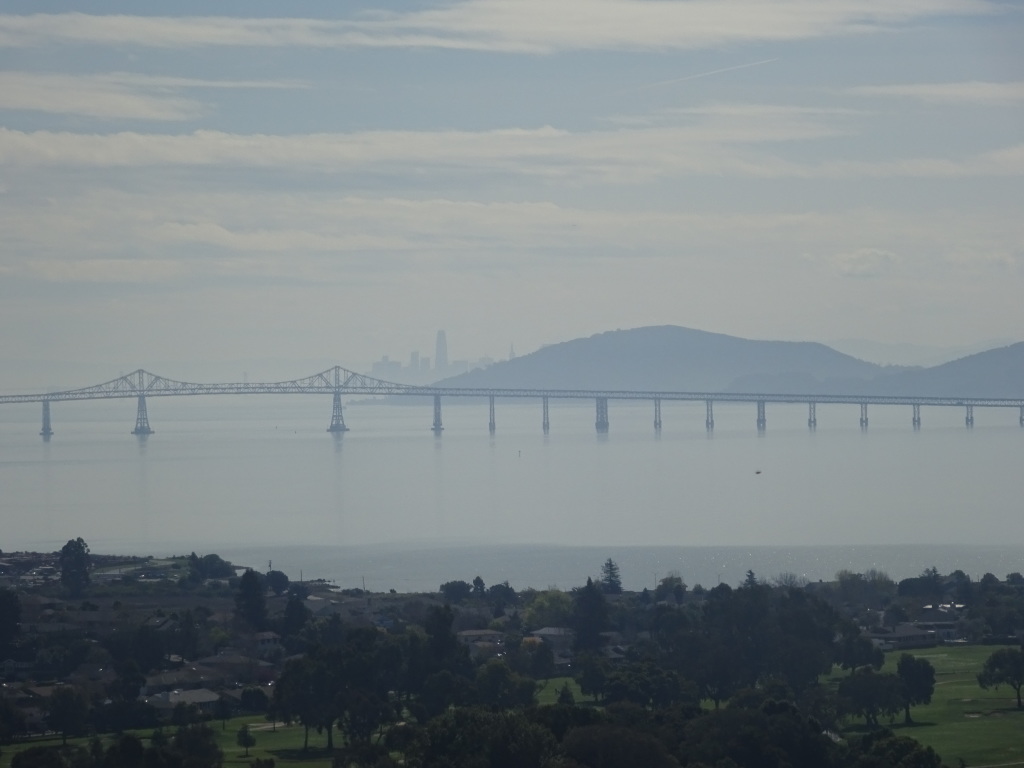 Also from the Bayview trail, a less dramatic view of Turtle Back Hill: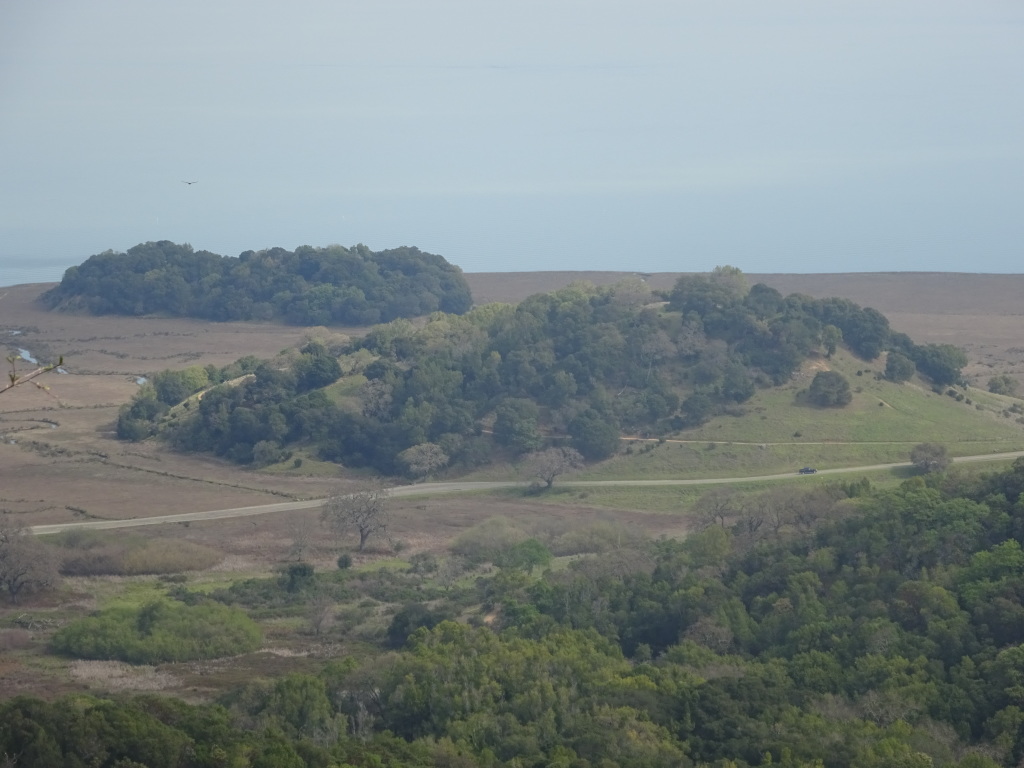 But a more dramatic view, considerably to the east, of Rat Rock Island (that is its real name):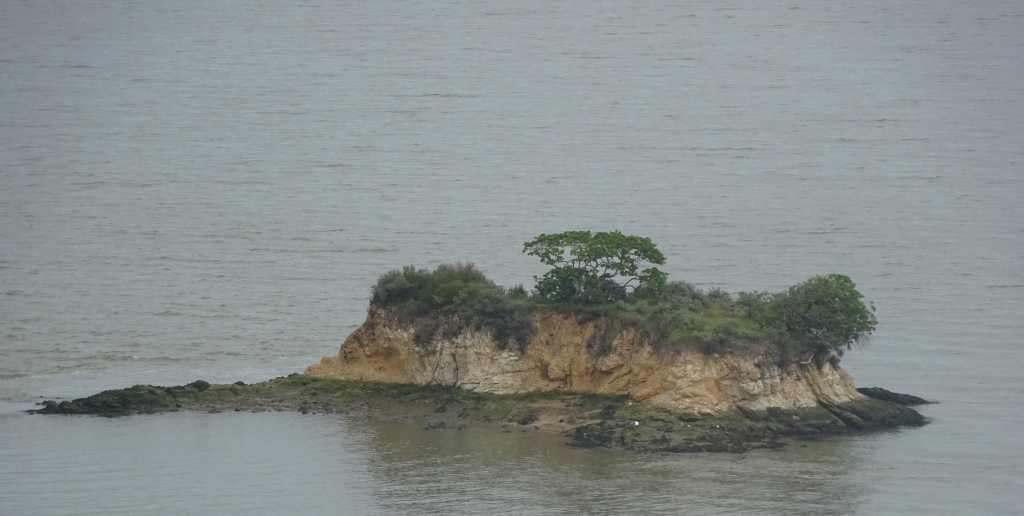 From this photo, you might think you're in the middle of the Pacific. The island's pretty close to shore, however, as this wider perspective reveals: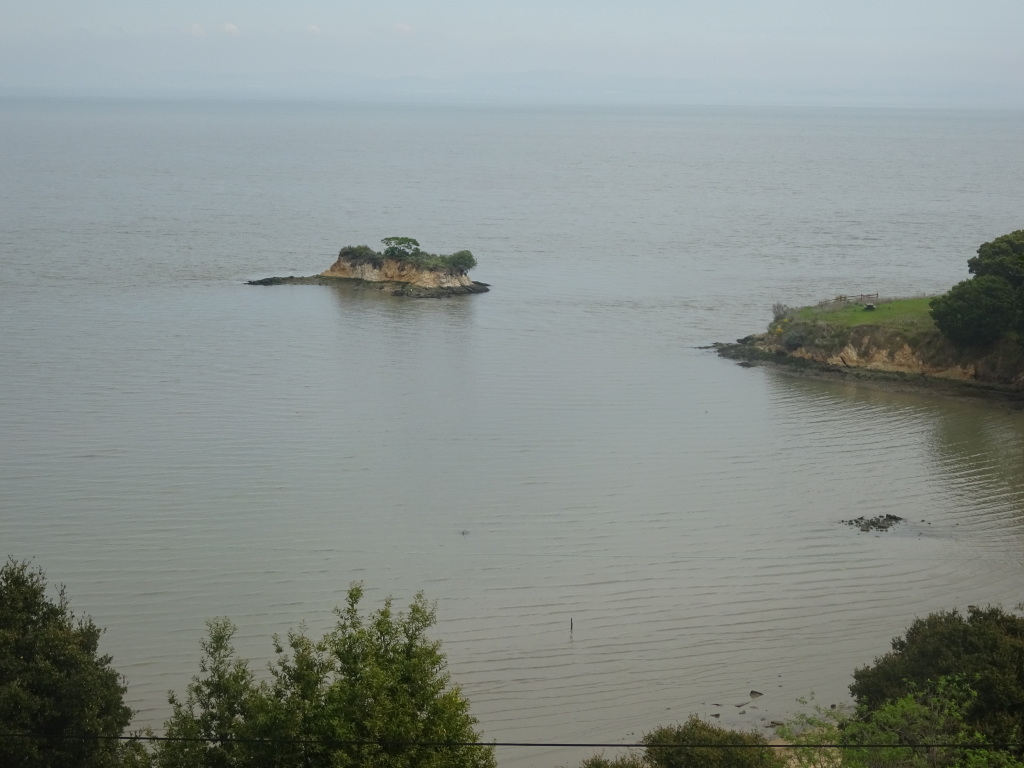 Just to the west of the island is Rat Rock Cove: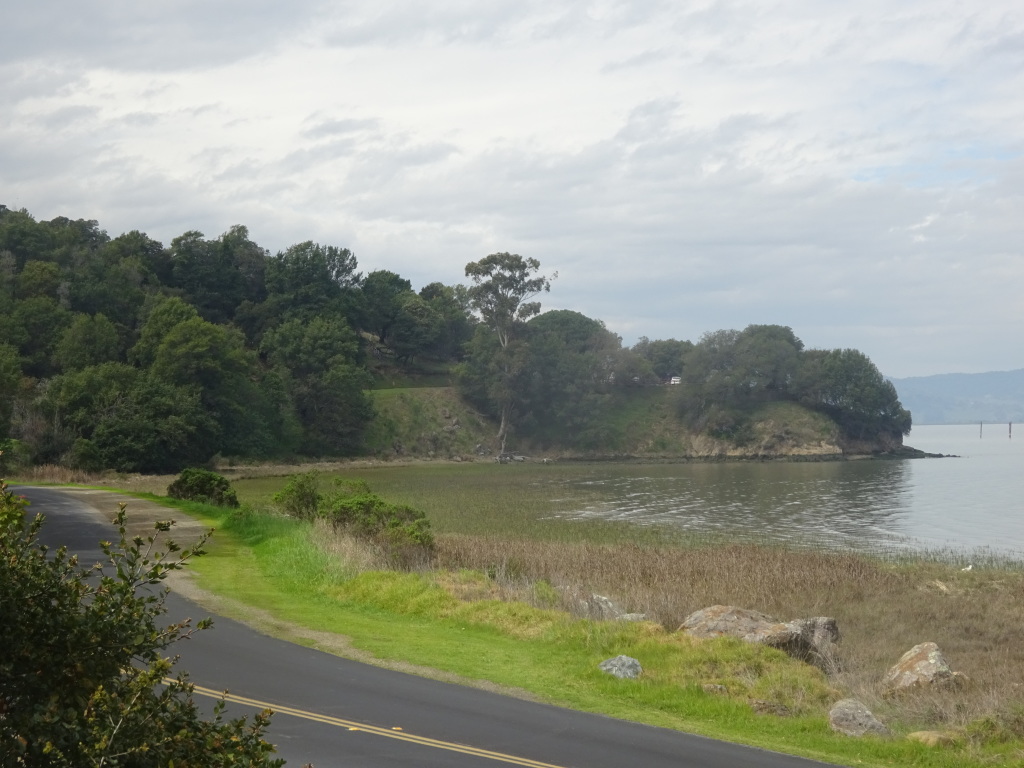 Following the Shoreline Trail east after it meets the Bayview Trail, you might come across this rock garden of sorts at the eastern boundary of the park, if it hasn't been removed: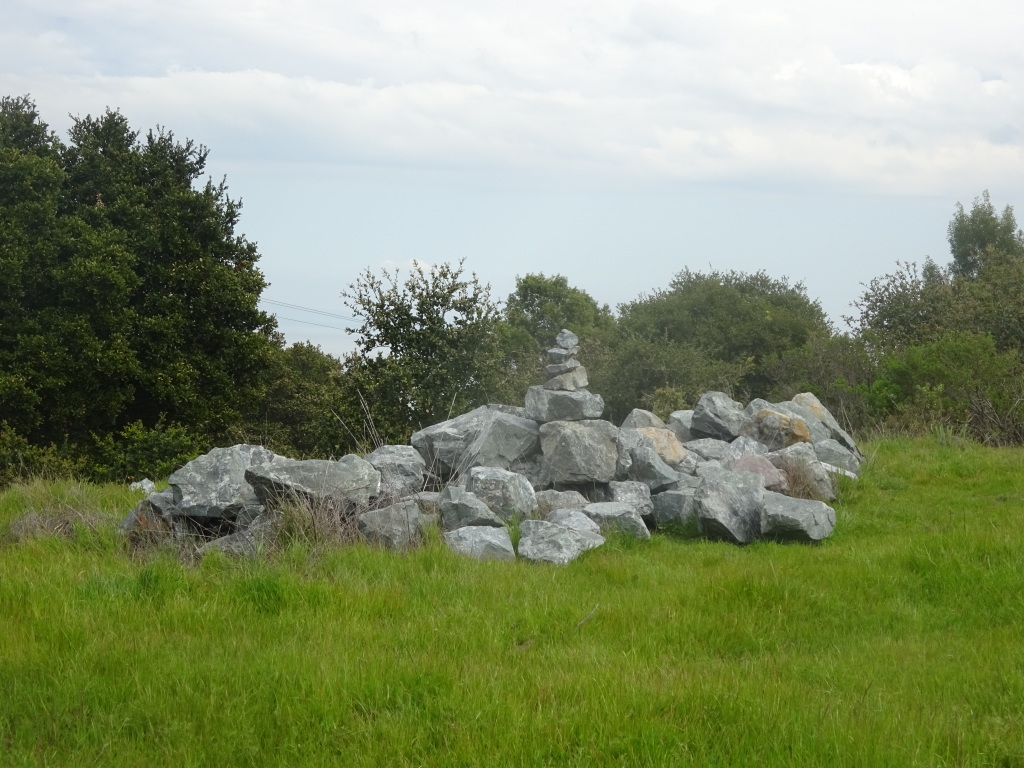 The Shoreline Trail is pretty flat, if a bit rolling, compared to the Bayview Trail, and much closer to sea level (and the actual water of the San Francisco Bay). So it's less exciting. But if you've walked much of the length of the Bayview Trail first, as I did, it's much easier on the feet, and sensible to do in the last part rather than the first. The loop of sorts took about four hours, and with the dirt surface and considerable elevation changes of the Bayview Trail, it is a decent workout, even if you're in good shape. And you have a good chance of spotting some wildlife, as I did near the end: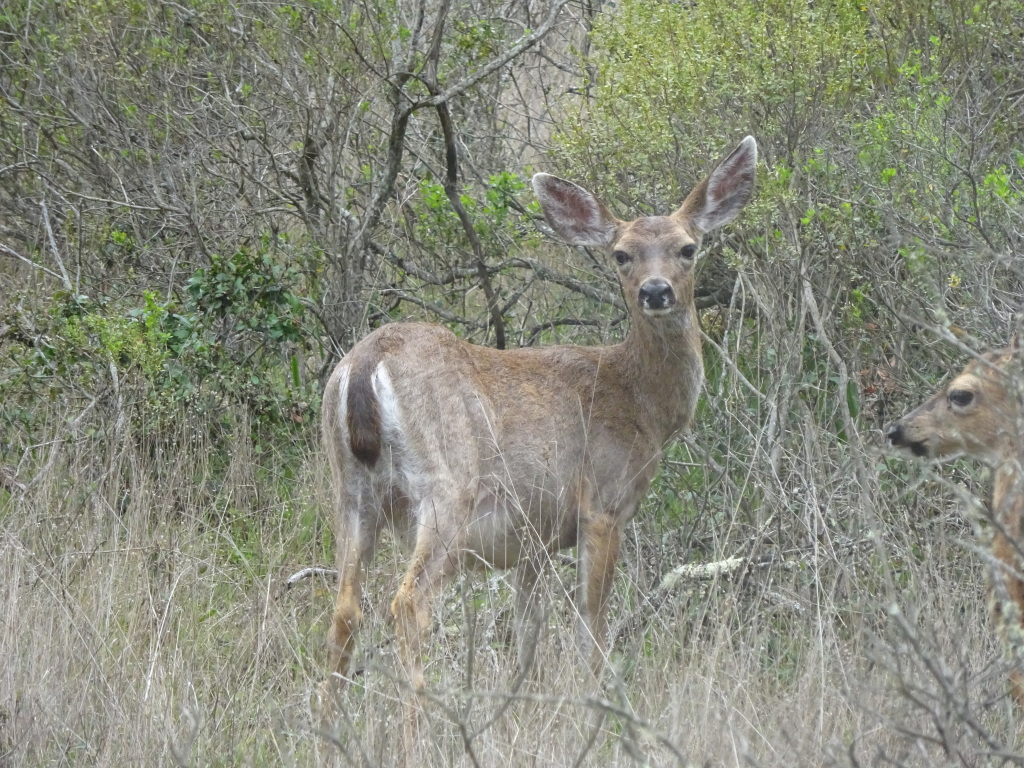 On this cloudy March Monday, there weren't many people in this quite large park, which you'll have mostly to yourself. Approximate tally for the day: about half a dozen hikers, about half a dozen mountain bikers, and about half a dozen deer.