Would you guess these impressive views are just a few blocks from some of the San Francisco Bay Area's less highly esteemed suburbs?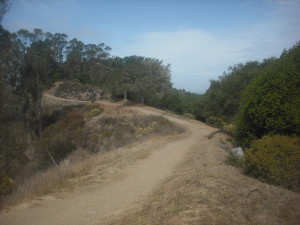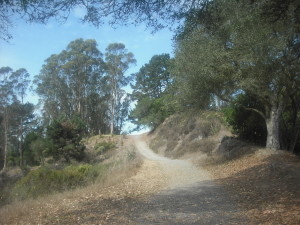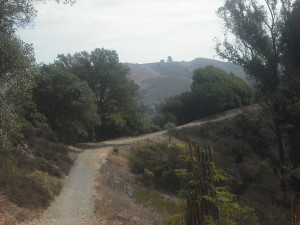 I've written about the surprisingly scenic vistas in the El Cerrito hills on a previous posts. Last weekend I saw a few more, the big surprise being they were just a few minutes' scamper from these unpromising signs: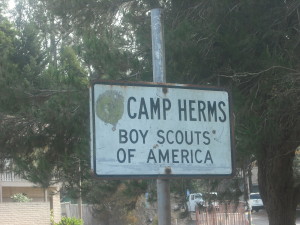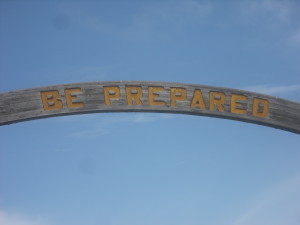 Yes, just a little uphill from this boy scout camp, you've got these paths and hills to yourself, even on an early fall Sunday morning. They're not too extensive, mind you, but there's nearby Wildcat Canyon Park for that (see earlier post at http://www.richieunterberger.com/wordpress/hiking-in-the-el-cerrito-hills-part-2/).
This next shot isn't exactly scenic, but the origination of this swimming pool might come as a surprise. It's one of many, many projects constructed in the 1930s by the WPA (Works Progress Administration) that's still in use: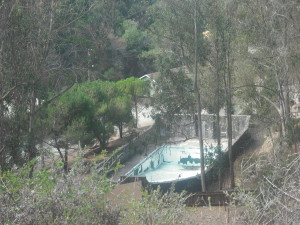 On the way down the hill, also check out the virtually-unknown-unless-you-live-there Arlington Park, with this small family-friendly lake: