Carmel, aka Carmel-by-the-Sea, is another of those world famous Northern California places I'm ashamed to admit I'd never visited. Until early November of last year, the closest I'd gotten was Monterey. But a few months ago I had a work reason to go, and made a weekend out of it, though most of what I did had little to do with the small downtown area that's its biggest tourist draw.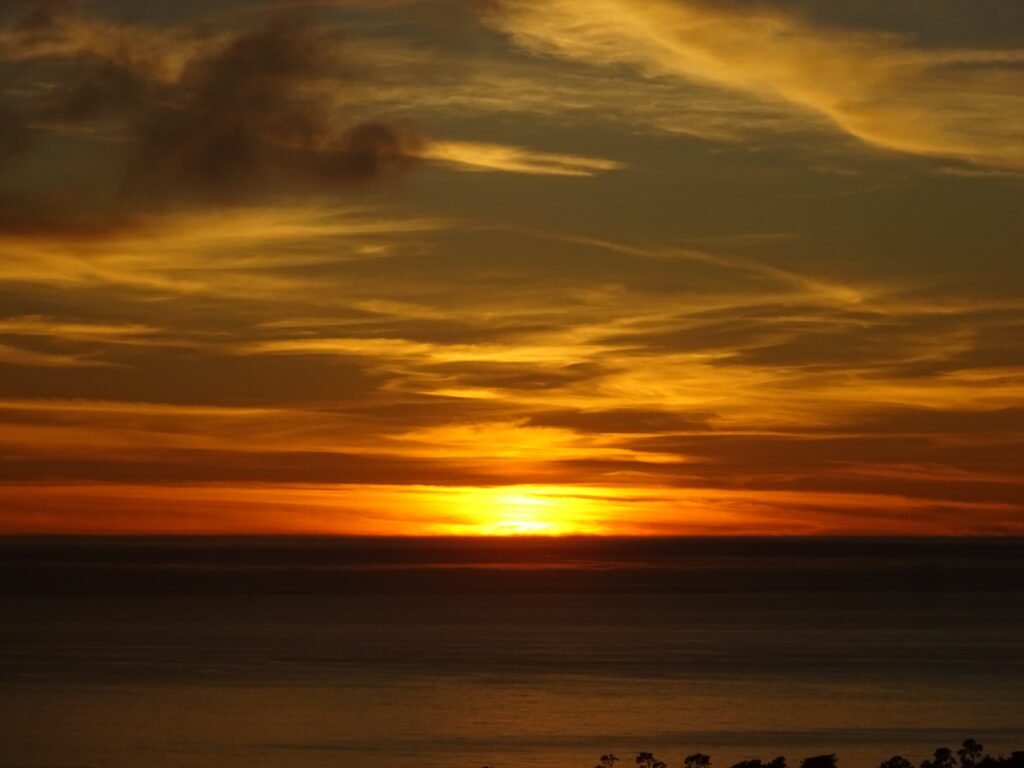 If you like hiking, as I do, the Carmel area has a few spectacular ones. I only had time to do a couple, both in the Carmel Valley, which is just a bit inland from the downtown area. Both were just off the main route going east just south of downtown, Carmel Valley Road. The trail to Inspiration Point in Palo Corona Regional Park is by far the better known of the pair, though even so, it wasn't so crowded on a Saturday morning.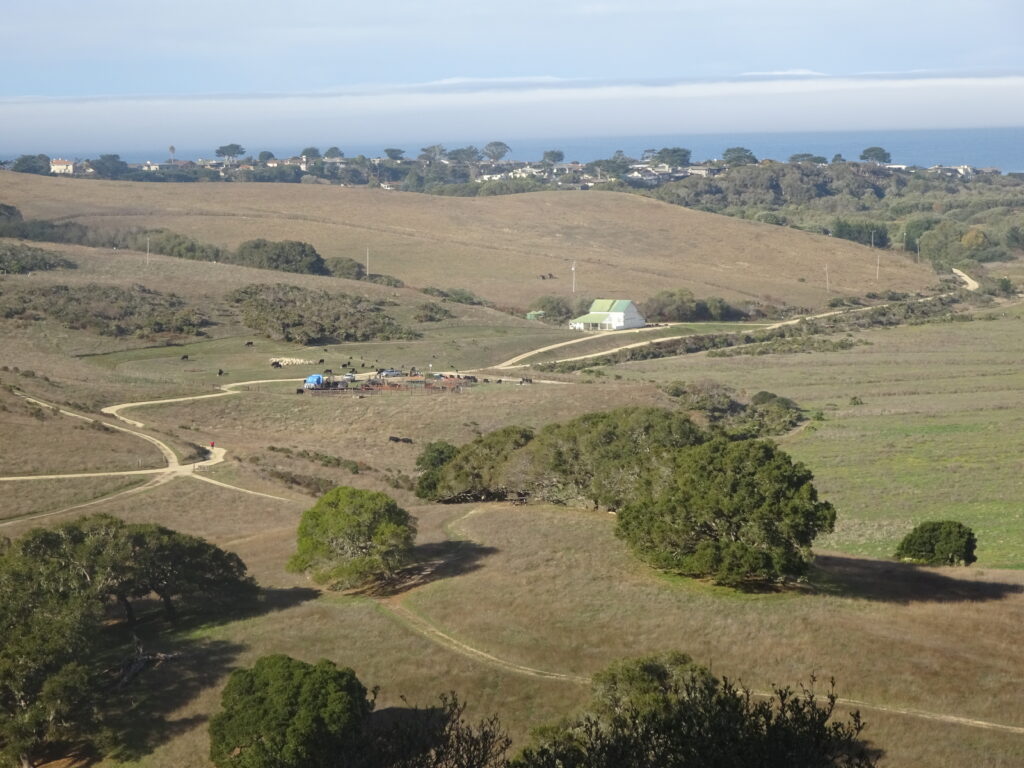 The route to Inspiration Point, from a parking lot a couple blocks after turning off Carmel Valley Road at Rio Road, isn't too long. The 1.3 miles, however, are a little too steep to be called moderate, rising to an elevation of 850 feet at Inspiration Point. You have to wind around a hillside trail that never gets too steep, but the uphill is constant, so you should be in acceptable shape to walk it.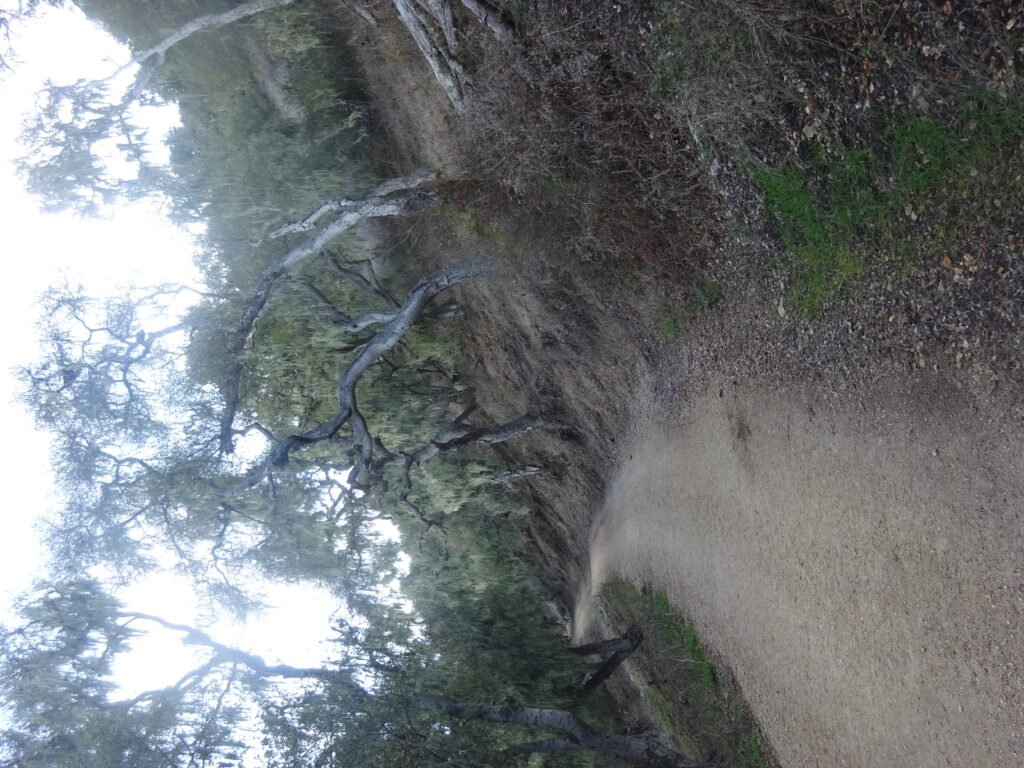 The view from Inspiration Point takes in Carmel Beach and the surrounding area, though the water's fairly distant: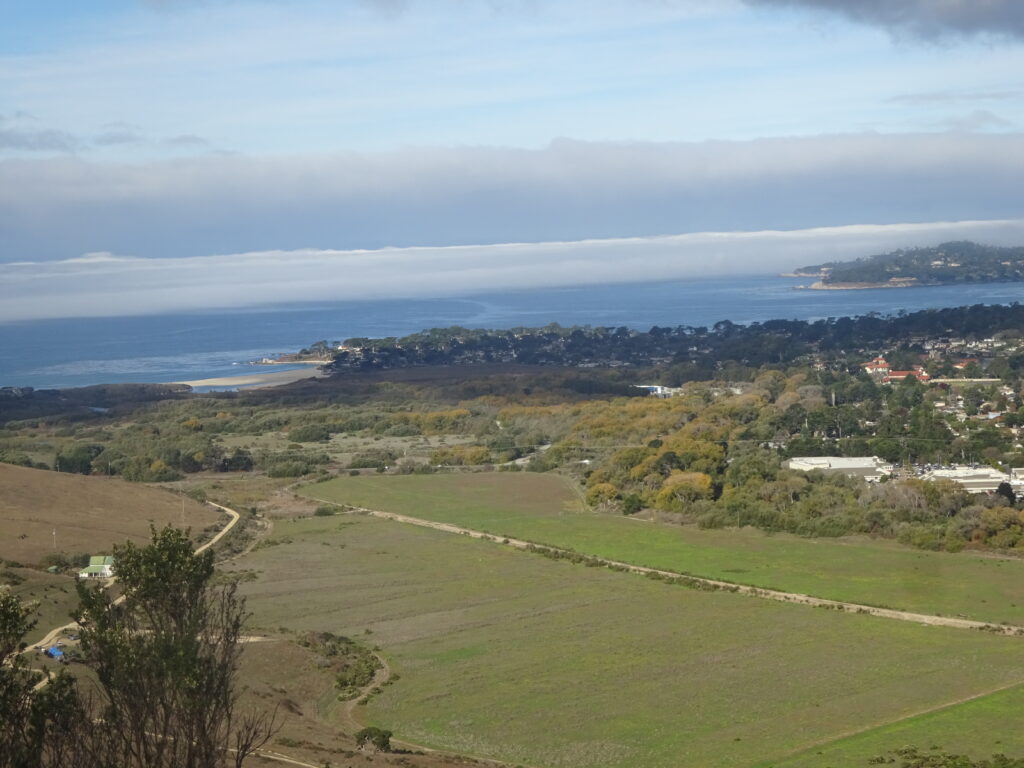 Although there wasn't abundant wildlife on my hike, I did see a deer, who wasn't too alarmed by my presence about fifty years away as my camera zoomed in for pictures: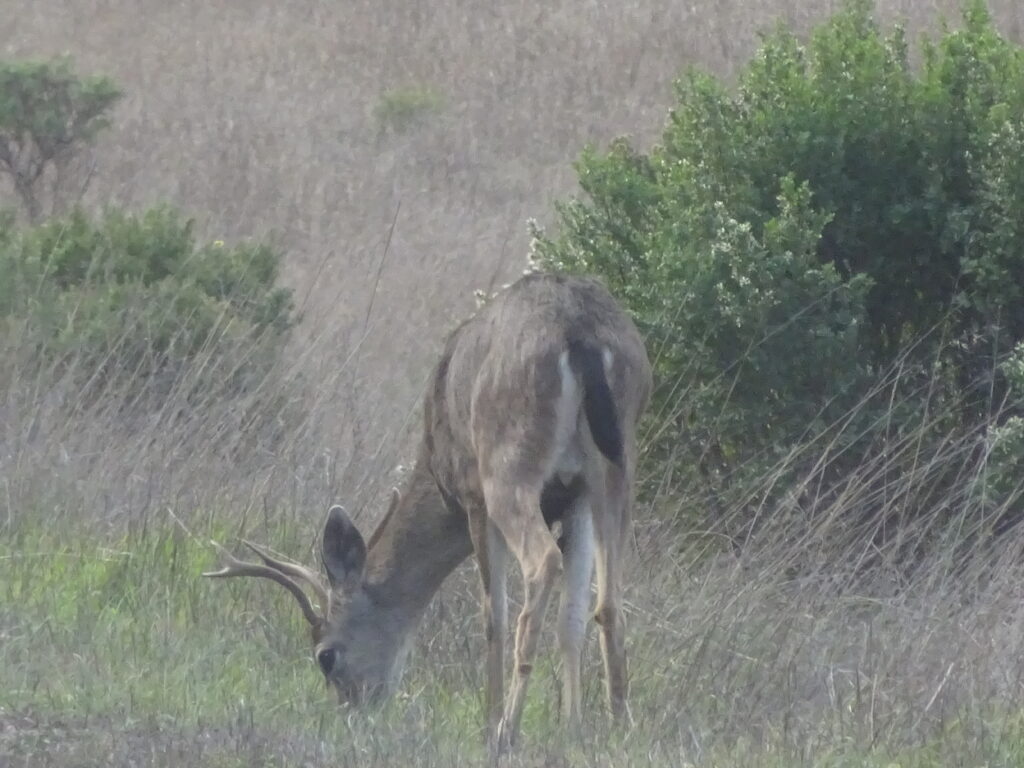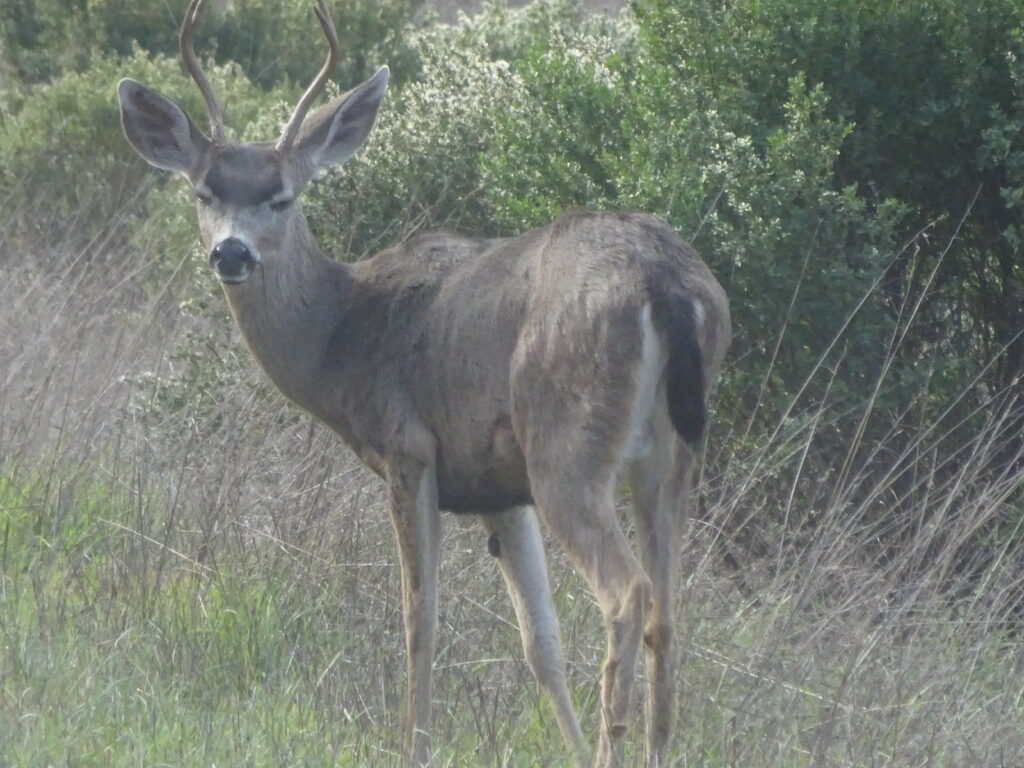 There are a few pleasant bridges on the way up and down, like these: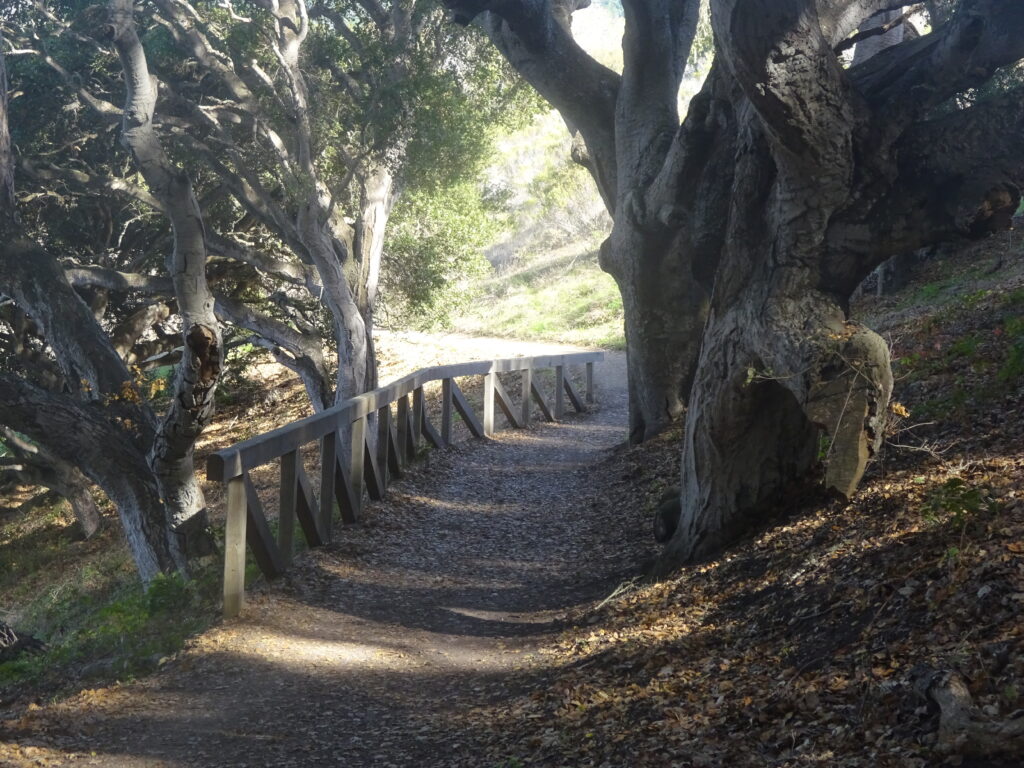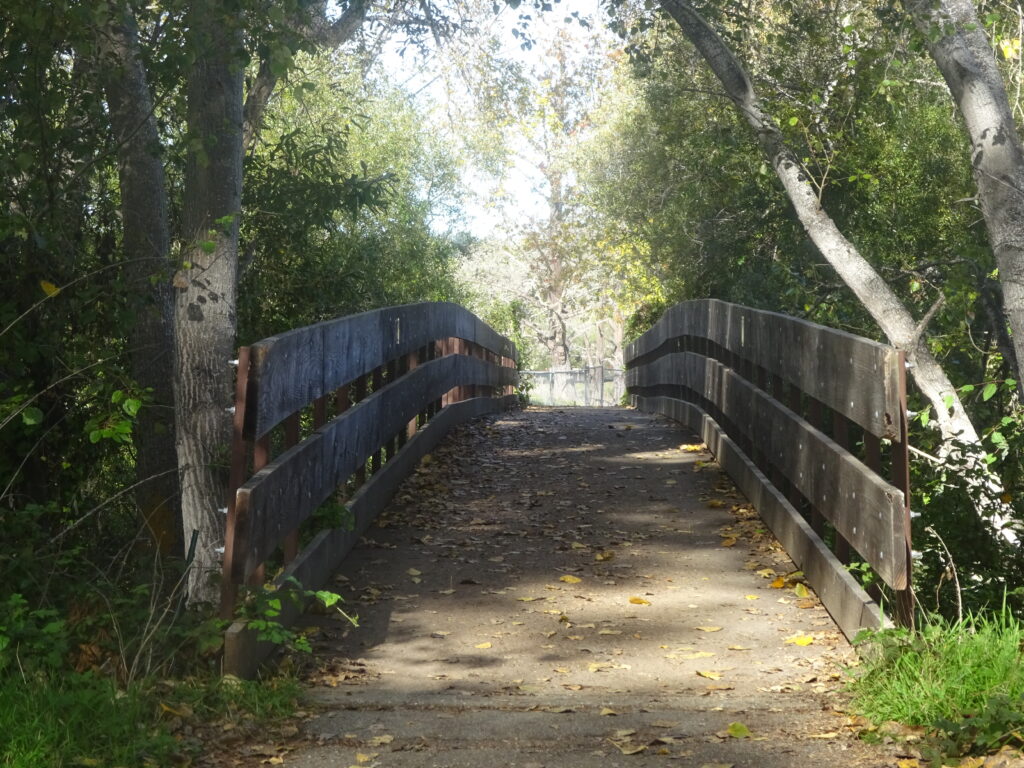 Carmel Valley Ranch is a few miles east of the trail to Inspiration Point. You've got to know exactly where you're going to find the trailhead, and if I hadn't driven there with a local, I wouldn't have easily gotten to the small path that gets you to the ranch's corral: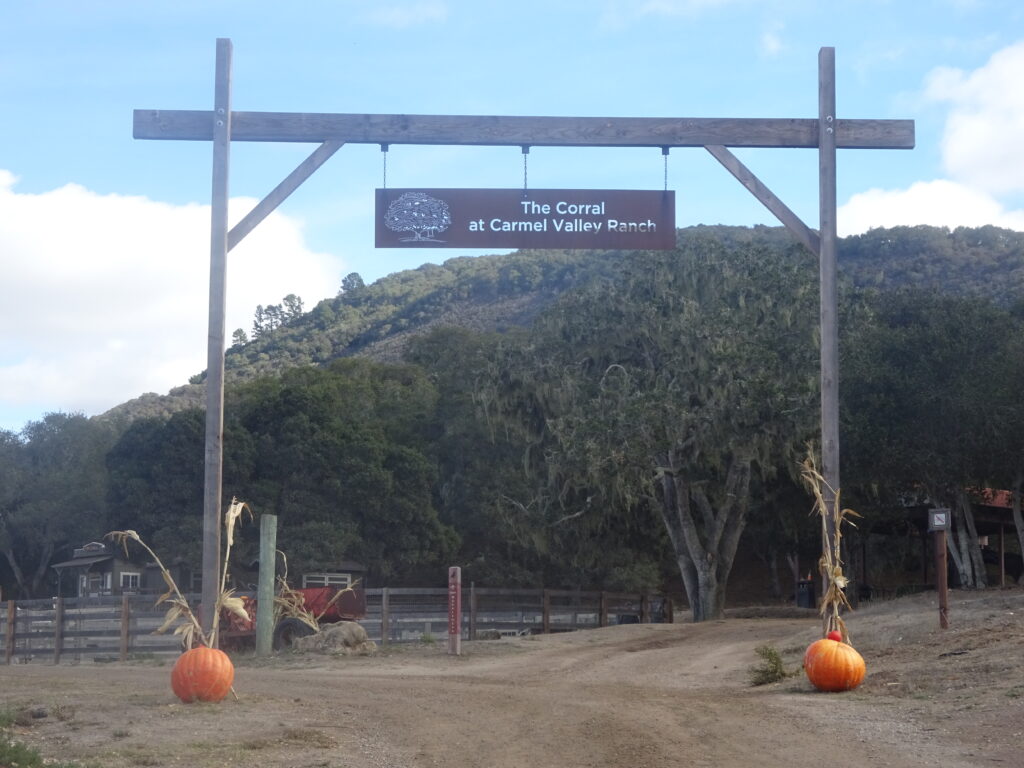 Unusually, there are llamas at the corral, though they're not to easy to photograph when they're behind a railing: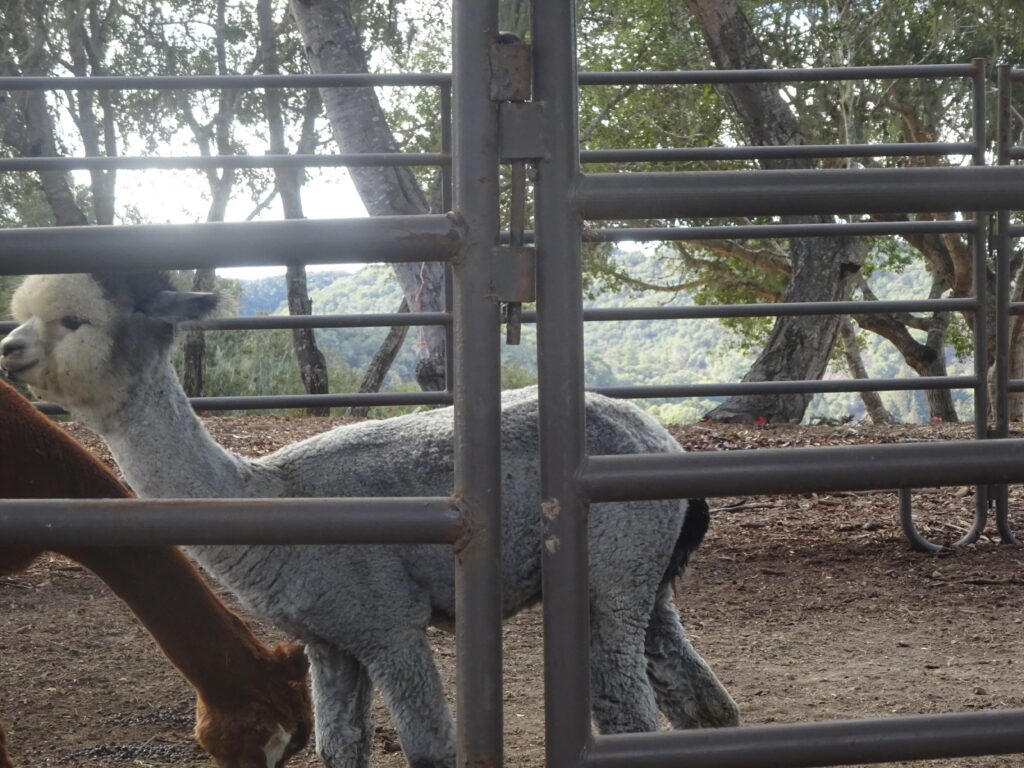 There are extensive lengthy trails in the ranch that go up quite a ways, and it would take at least a half-day trip to get to hilltop views. At least you'll likely be undisturbed by crowds, as I only saw about a half dozen others during my walk. I only had between an hour or two, but that was enough to get some of the countless views in the area of the Carmel Valley: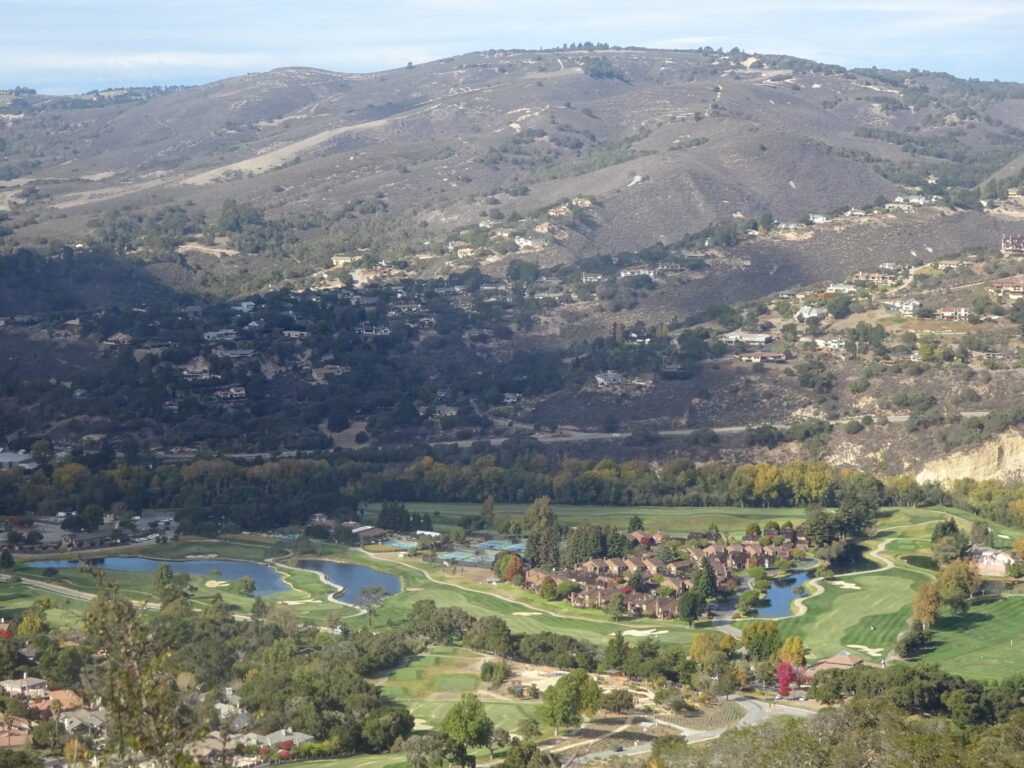 My brief visit was mostly hiking, but it wasn't all hiking. Here's some of what you're likely to see at Carmel Beach, a quick walk from the large free parking lot at the end of the main drag, Ocean Avenue: